Planning To Get Married Anytime Soon? Gospel Film Director, Mike Bamiloye Has An Advice For You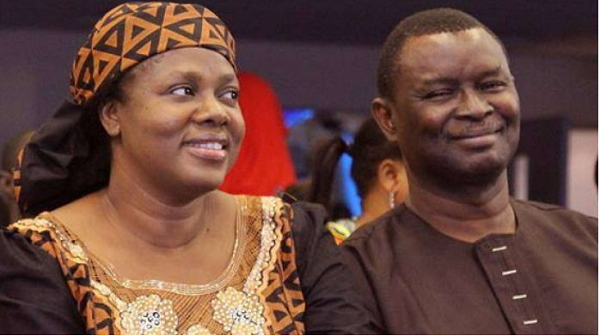 Nigerian Gospel film director, and the founder of Mount Zion Drama Ministry and Mount Zion Television, Mike Bamiloye and his wife, Gloria Olusola Bamiloye have been married for over 29 years and they are parents to three grown children- Damilola, Joshua and Gift.
With the number of years they have been married, one can safely assume that they are qualified to render marital advice.
In a recent chat with The Punch, the popular evangelist warned single men aspiring to get married someday, to look beyond physical beauty when searching for their life partner.
He also talked about what people need to do in order to have a blissful marriage.
"Men who want to get married, who desire to have the right lady, must not depend upon beauty because there are a lot of packaged beauties these days among ladies.

You can't trust the hair they have on, nor how beautiful they appear because it may have been packaged with makeup. Men should rather be patient and seek a woman that fears God."
READ ALSO: WATCH! Pastor Adeboye Advises Men Not To Marry Women Who Can't Pray & More
Evangelist Bamiloye stated further that a beautiful and career-inclined woman should not be a top priority when selecting a future partner.
Reacting to allegations from non-fans who claimed that a recent post by him on Instagram suggested that cooking should be left to women alone, Bamiloye responds that:
"I do help my wife in the kitchen. It is the will of God that every woman must be able to care for her husband but that does not mean men should not help their wives in the kitchen."
READ ALSO: "Her family never recognized me because I had no job" – Movie Producer, Mike Bamiloye, Shares Touching Memory
He strongly noted that a lot of women out there are not prepared for marriage but they are praying for husbands.
"Most women these days are focusing more on material things, which is also one of the things contributing to marriage break-ups. Some women are 28 but are not ripe for marriage because, even at that age, they are still dependent on people for many personal things.

Such women, if they get married, end up calling their mothers at home for cooking recipes and asking people to wash for them," he added.
He also spoke about his current plans in film ministration, saying that the reception was bigger than expected.
READ ALSO: "I was a terror…" Mike Bamiloye Reflects on His Poor and Difficult Childhood As He Turns 58
"The ministration is growing and getting better. We are currently working on the second part of  Abejoye, which had about 350 premieres worldwide," Bamiloye added.
Photo credit: Facebook/Instagram