Nollywood Actress And Mom-Of-1, Lillian Esoro States The One Thing That Aids Submission In Marriage. Do You Agree?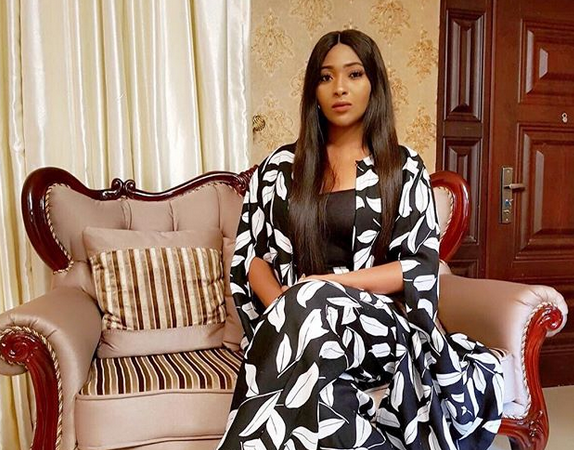 Marriage is sweet and only works between two fore-givers who can equally give a 100% each, without holding 1% back.
Nigerian actress and mom-of-1, Lilian Esoro thinks she knows what aids submission in marriage and she stated same via her Instagram page.
The single mom-of-1 who is separated from her businessman husband, Ubi Franklin wrote:
"When a woman is treated right, submission comes naturally. Am I communicating?"
See below: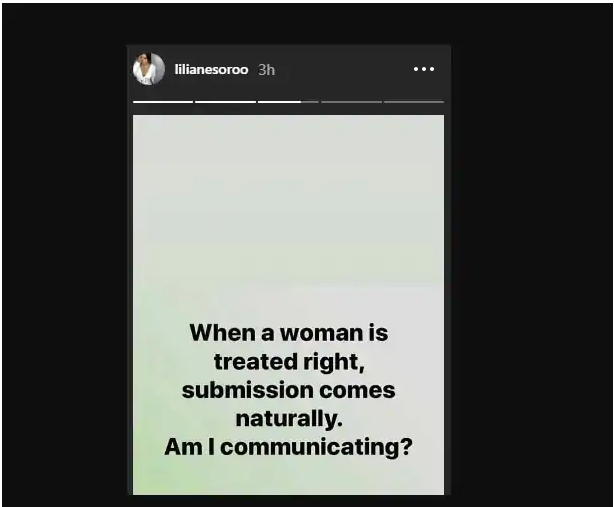 READ ALSO: "At the moment, Lilian has moved out of their house and is finding comfort in her family…" New Report Claims
Lilian and Ubi got married on November 1, 2015; in a high-profile celebrity wedding, and welcomed their first child, Jayden on July 18, 2016.
Problems in their marriage became obvious after Lilian removed her husband's surname- Franklin from her social media bio (read here), and when while Ubi took to his Instagram page to celebrate their one year wedding anniversary, Lilian wrote about something else (read here).
She was afterwards seen without her wedding rings on, which led to speculations that the couple might have gone their separate ways.
And although the reason for their separation was not known because none of them spoke about it in public, her husband however opened up via Instagram:
READ ALSO: "I truly wish I could change every bad situation for your sake," – Ubi Franklin's Open Letter to Son Jayden is so Heartwarming
"When we put up with each other without love, then the result is grudges, resentment, hate, and a general dislike for others. Putting up with each other in love looks different. Our failure to bear with one another in love is why all sorts of relationships fail.

Friends, we need to admit something. People are going to irritate us. And I know it is hard for you to imagine but you irritate people sometimes too. We would like to think that everyone else is the problem. But we need to consider that the problem is you.

Can you imagine living with you? Can you imagine being around you with all of our quirks and idiosyncrasies? We must stop living with unreasonable expectations of others. We do not place these expectations on ourselves.

We must stop living with unreasonable expectations of others. We do not place these expectations on ourselves. We are to bear with one another in love. We will not cease to love others because of their faults!"