Nigerian Woman, Njoku Felicia Bitterly Denounces Husband, Elvis Ezeh For This Atrocious Reason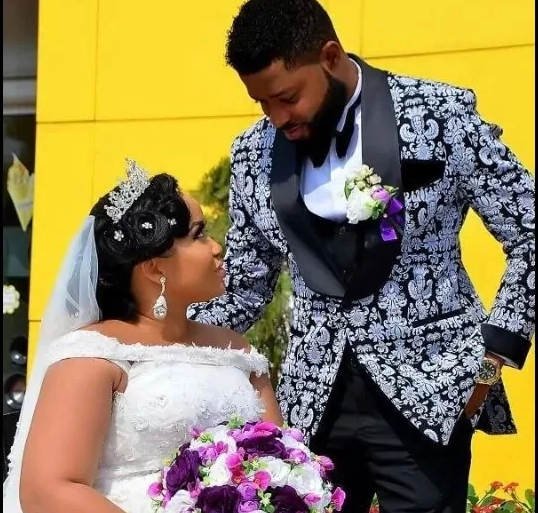 A Nigerian woman, Njoku Felicia recently took to her Facebook page to bitterly call out and curse her husband, Elvis Ezeh whom she claimed deceived her into marriage. She likewise accused him of beating her up just 2 weeks after giving birth to their child, through CS.
Njoku revealed that she met her husband, Ezeh when she went to buy a car from his car shop and after they got married in November, 2017; he started to reveal his true colours. She stated further that she was financially responsible for their upscale wedding.
In addition, she said she was responsible for his upkeep, bought him a phone, clothes and other things because he couldn't live up to his responsibilities. The mom-of-1 revealed that her mom played a big part in her decision to get married to Ezeh despite several warnings from her spiritual head.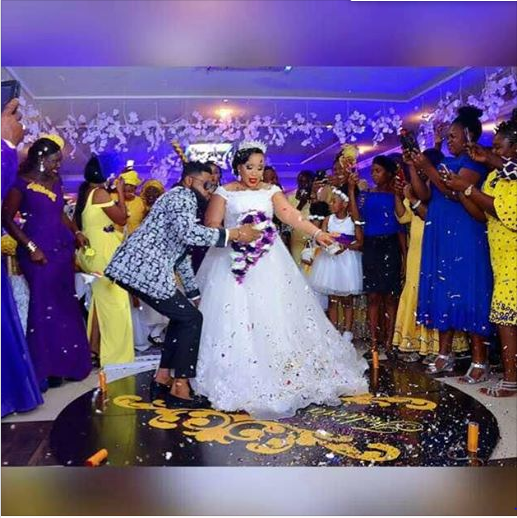 READ ALSO: Mom-of-2, Alice Judge-Talbot Chronicles How She Realised Her "happy-ever-after marriage wasn't happy at all"
See screenshots from her post below: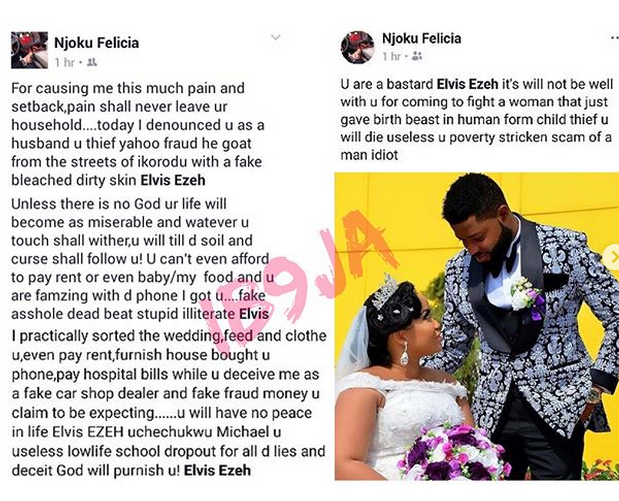 READ ALSO: Alleged Reason Former Governor of Delta State Daughter's Marriage, Orode, to Ryan Okpu Crashed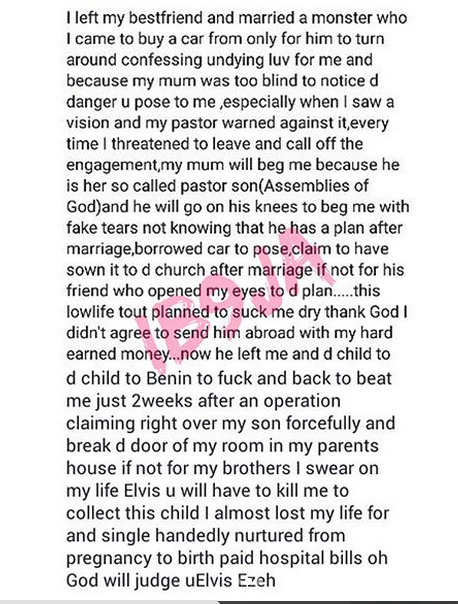 READ ALSO: Why Popular Nigerian Tour Guide, Chiamaka, Dumps Husband, Aniefiok 10 Weeks After Their Wedding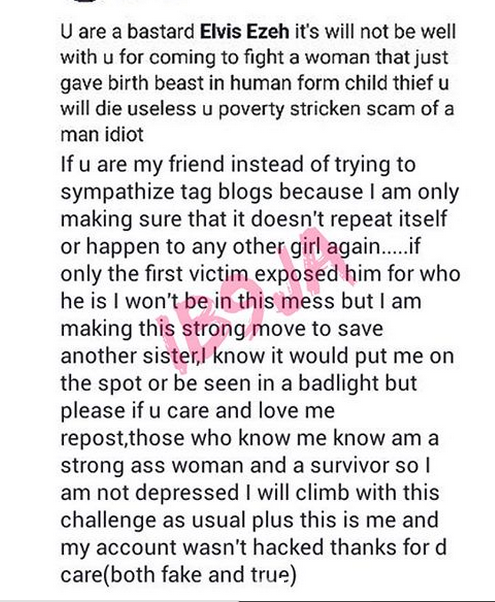 Photo credit: Facebook/Njoku Felicia