Emotional: Amazing Testimony About Sunmbo Adeoye Reveals The Silent Struggles of Some Women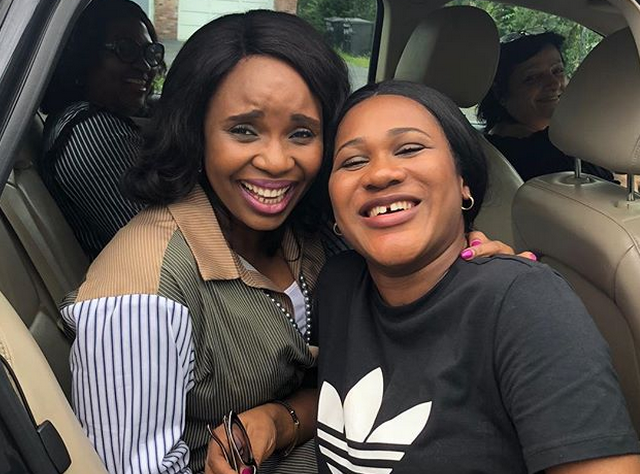 https://www.instagram.com/p/BmwQCyEHDFS/?hl=en&taken-by=pastornomthi
Wife of the senior pastor of the Fountain of Life church in Lagos, Mrs Nomthi Odukoya took to her Instagram page to celebrate Sunmbo Ajaba-Adeoye who recently had a baby.
The formerly mom-of-2 (with Nigerian singer, 2Face Idibia) and now mom-of-3, with her preacher husband, Pastor David Adeoye of Royalty Christian Centre welcomed a baby-boy after 5 years of marriage.
According to Pastor Nomthi, Sunmbo went through many trials before she welcomed her son whom she called David, same name as her husband's. Sunmbo had been pregnant every year since she got married but had unfortunately been consistently having miscarriages.
Nomthi narrated how Sunmbo had, after one of her miscarriages gone straight from the hospital to the pulpit to preach; her trial not able to keep her off her assignment.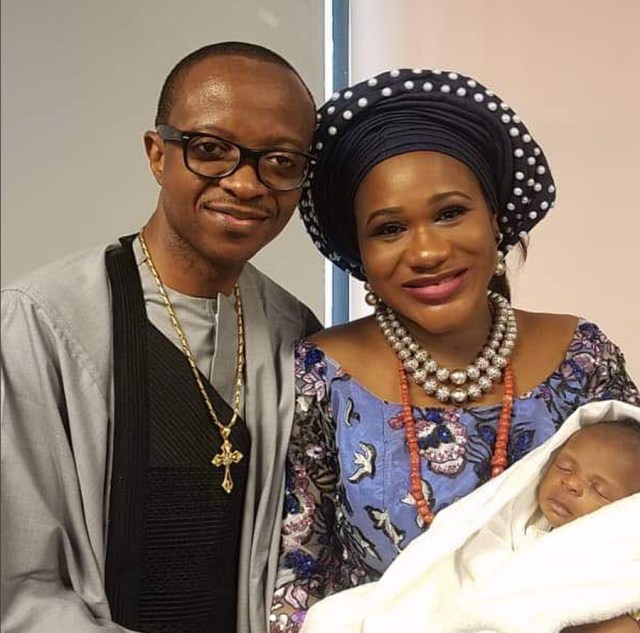 READ ALSO: "I Have Been Pregnant Every Year Since I Got Married", Says Sunmbo Ajaba-Adeoye As Her New Baby Boy With Her Preacher Husband Was Christened
Posting via her Instagram page, Mrs Odukoya wrote: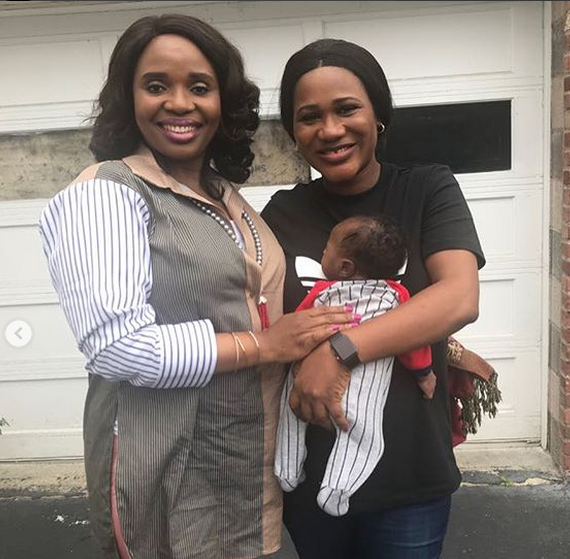 "If you and I ever get to talk about strong women, I would definitely mention @sunmboadeoye 's name. You don't want to know how many expected due dates she received before David, that she didn't get to see.

But she still kept her smile and kept on trusting God. One time she left from the hospital straight to the pulpit to preach in a conference without anyone knowing that she had just lost her baby.

What about last year when she had to return back home alone from a trip where she went to have a baby and still moved on with her life.
READ ALSO: Tuface's Baby Mama, Sumbo Adeoye Speaks On Being A Baby Mama, Failed Marriage and Finding Love Again
I can't count the number of times blogs reported she was pregnant after a loss because of the bloated tummy. To God be the glory, David is here and she has victory over miscarriages.

She is a blessing to womanhood. God eventually came through for her. I just had to make out time to congratulate her. God will come through for you too in your situation????????????????.

God is so awesome. He truly answers prayers. I am glad to be David's godmother. One evening I was just having a beautiful time worshipping God in my room and I received a name for him: Sithembiso.

It's a Zulu name and it means Promise. I am so honored that his parents decided to make it one of his official names. God's promises are Yes and Amen. I am not related to his parents but the blood of Jesus has made us one family.❤️
This baby shall be for signs and wonders
#enjoyourlife
#covenantrealities."
READ ALSO: Pastor Taiwo Odukoya's Wife Nomthi Odukoya Dishes on Her 7 Year Marriage 
Pastor Nomthi is the wife of late pastor Bimbo Odukoya's husband, Taiwo Odukoya (the General Overseer of Fountain of Life Church.)
Photo credit: Instagram