9ice Secretly Takes Another Shot At Marriage Via Skype| See Photos From The Occasion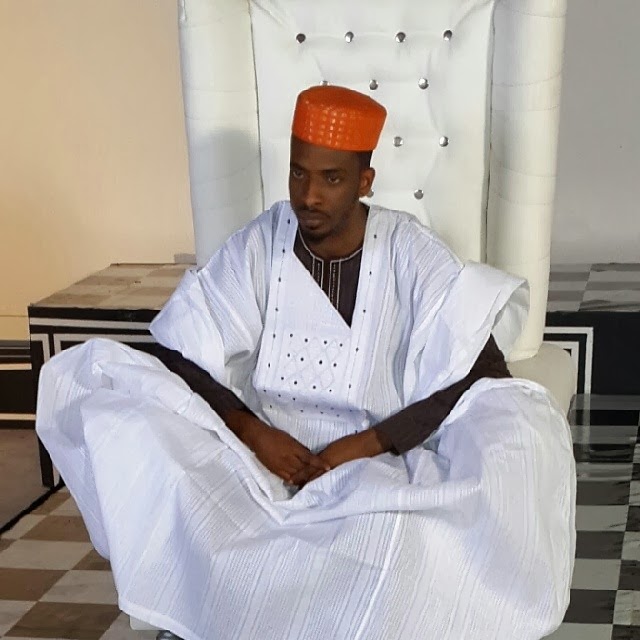 https://www.instagram.com/p/Bm818CyBqMK/?hl=en&taken-by=instablog9ja
Nigerian musician who was born Abolore Ajifolajifaola Adegbola Akande, 38, and who is popularly known as 9ice gave marriage another shot yesterday when he married his fiancée, Adetola in the traditional way through Skype in Badagry, Lagos.
9ice who had welcomed 3 children with 2 different baby mamas after his 1st marriage to Toni Payne hit the rocks, married the U.S-based Engineer and businesswoman who was reported to have been unable to make it down to Nigeria for the wedding ceremony.
Despite the bride's physical absence, the wedding were it was said that phones were restricted, went on via Skype through which the bride communicated. The woman who reportedly got engaged to 9ice around May this year is said to be in the family way already.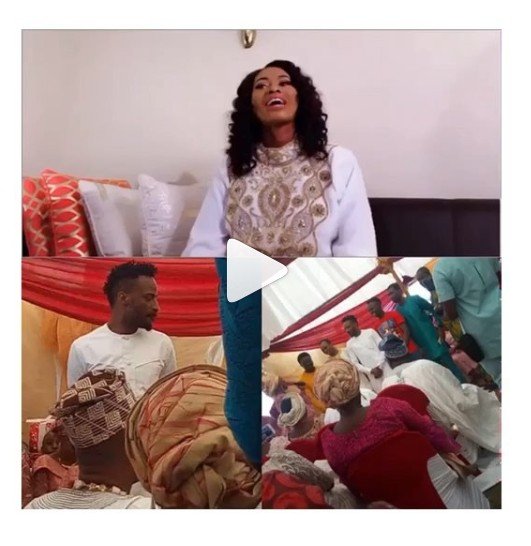 This wedding ceremony is coming few years after the dad-of-4 disclosed on Teju Babyface show that he would not be getting married again, after the fall-out of his 1st marriage to Toni Payne.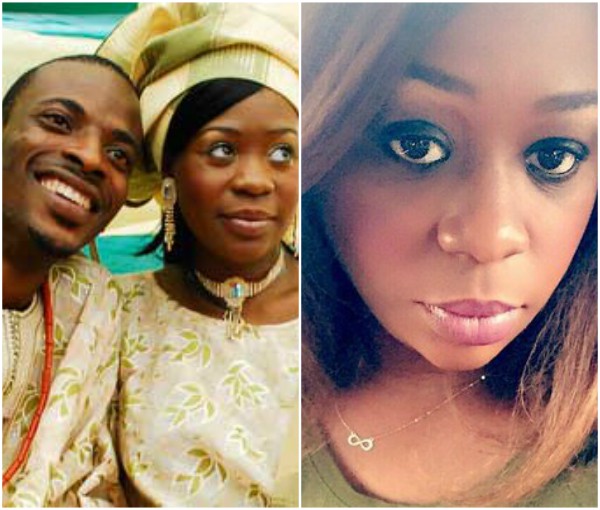 "I am okay, I have gotten over it. For me right now, I think it is a past thing. I have moved on and I am enjoying my life."
In July 2008, 9ice married Toni Payne whom he met through a mutual friend, Ruggedman and by 2010, 9ice announced his separation from her. Soon after, there were speculations that the marriage allegedly crashed due to infidelity. (read here)
It was also speculated that his controversial song 'Once Bitten Twice Shy' was directed at Toni Payne's perceived romance with Ruggedman. That has since being clarified though when Ruggedman released a recording of a private conversation he had with 9ice via the phone, in which 9ice had admitted that the song wasn't about Toni Payne and Ruggedman.
READ ALSO: "I Wish All My Children Came From One Woman" – 9ice Tells Us Why
Toni Payne, on the other hand, said she would only re-marry when she finds true love and the perfect man. The beautiful mom-of-1 shared her post with the caption:
"Staying Single till I find my forever love, a man who will love and cherish me, loyally and faithfully for an entire lifetime because I deserve nothing but the best. For real… Hahaha."