Dayo Amusa Enlightens Women On How To Keep Their Vag Fresh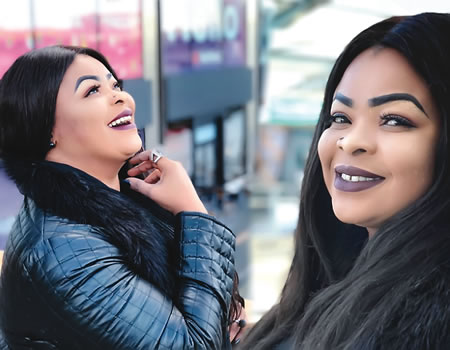 Delectable Nigerian actress, singer and business woman, Dayo Amusa is playing a part in educating women about personal hygiene and she's not holding back on key information as far as the topic is concerned. The Nollywood producer and single mom of a teenage daughter, took to her Instagram page to share on how to keep the vag clean and fresh.
"Vagina comes in a variety of colors and sizes– some are light and some are dark, and some are big and some are small. Guys mostly don't care about the appearance of the vagina, but that doesn't matter if you're unhappy with your own vagina.
READ ALSO: "Why women like me attract damaged men . . ." Actress Dayo Amusa Gives Deep Insight Into Toxic Relationships
Therefore * Observe – As a lady, you need to understand your body and it's changes especially your vagina. To do this, cultivate the habit of checking your vagina At least 3 times in a week. A mirror to help see clearer and better.

Clean-up – Some like it very hairy while some prefer it 100% clean shaved…. Which ever you prefer, just make sure it well shaped and shaved ????

Make sure you are always caring along dermatology cleaning wipes (better than tissue paper) just in case you need to use the toilet around. * Always keep it FRESH!!!"
READ ALSO: "It should smell . . ."- Canadian Gynecologist Enlightens Women on Vaginal Odor
https://www.instagram.com/p/Bm59ctinSWY/?hl=en&taken-by=dayoamusa