Incredible: Tiv Area Traditional Council Amends Marriage Laws, Pegs Total Expenses At 100k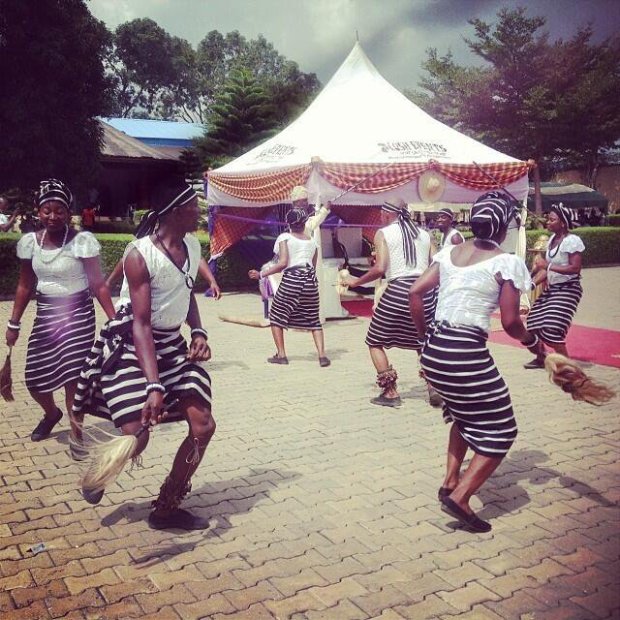 The practice of holding festivities in the house of a bride's parents during traditional marriages has been banned by the Tiv Area Traditional Council (TATC) in Benue state. Daily Trust gathers that the practice was banned on the ground that such party-like activities are alien to Tiv culture.
It was also gathered that the council pegged total expenses on marriage, including dowry or bride price as well as sundry issues at N100,000 in every part of Tivland.
The council stated this in a communique issued at the end of the general assembly of the Tiv nation held at the TATC chambers on Friday, August 17; which was chaired by the Tor Tiv, Professor James Ortese Iorzua Ayatse.
"The practice of holding festivities in the house of the girl's parents popularly known as Traditional Marriage involving cutting of cake, dances, parties should be discontinued as it is alien to the Tiv way of life.

Celebration of a new wife is done by the Tiv People only in the husband's house. Love should be the primary issue between the families concerned in marriage discussion and transaction but not money.
READ ALSO: "Reduce bride price for Tiv women," – Benue First Lady Eunice Ortom Advises Tiv- elect Traditional Ruler
Therefore, total expenses on marriage including dowry or bride price (kem kwase) and all sundry issues (Azaan a kwase) which at the moment vary from one community or family to another should not exceed One hundred Thousand Naira (N100,000.00) in Tivland," the communique stated.
The report added that traditional marriage ceremony where bride price is to be paid shall involve only the elders of the two families concerned, stressing that the practice of inviting and bringing large numbers of friends and well-wishers to the occasion is alien to Tiv tradition and therefore abolished.
The council maintained that any Tiv girl to be given out in marriage must attain the age of 18 years and above as it stressed that the violation of the marriage tradition shall attract boycott by traditional rulers and elders and the denial of traditional marriage registration, including other traditional sanctions as the community may deem appropriate.
READ ALSO: See How Much Royal Ruler of Tiv Land Accepted as Bride Price for His Daughter | PHOTOS
Reacting to the development, Ter Makurdi, Chief Joseph Sule Abenga, in a chat with newsmen in Makurdi at the weekend, posited that the change would encourage young men to marry women of their choice without much stress and thereby reduce incidences of elopement due to high bride price.
This comes after the wife of Benue State Governor, Mrs. Eunice Ortom, appealed to Tor Tiv for a review of  high bride-prices in Tiv land in order to enable young men get married as at when due.