Seyi Law Opens Up On His Challenges, Abandonment And Recovery In This Testimony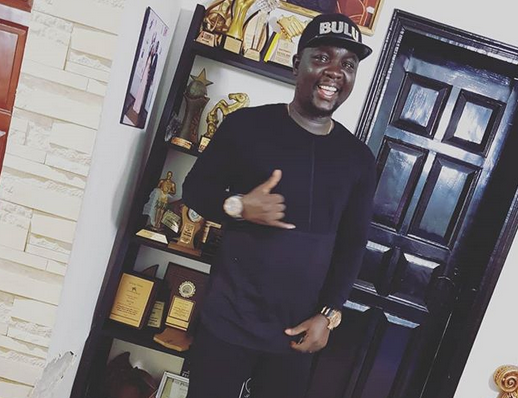 https://www.instagram.com/p/BnBEob7hP3G/?hl=en&taken-by=seyilaw1
Someone recently said and I quote, "We assess people's well-being by the amount of money we seem to think they have, and we don't know that sometimes, the brightest dresses cover the deepest pains."
Isn't that true?! Don't we all assume celebrities and seemingly rich people are all in better places? Don't we all assume that they do not have needs? Don't we all forget that they are humans with blood flowing through their veins so they are not exempted from challenges?!
Popular comedian, Oluwaseyitan Lawrence Aletile, known as Seyi Law has a lot to be thankful for in this year, and he did not hold back from sharing his testimony.
The 35-year-old comedian took to his Instagram page where he shared about his challenges and how things turned around for him, again.
The affectionate dad-of-1 revealed how he was neglected by all the people and brand he worked for. He further stated that God turned his situation around in June, when he celebrated his 35th birthday.
Sharing photos of his new house, the celeb went on to reveal that he invested all his money in his last shows and was even contemplating on selling some of his lands because he had only 63,000 naira in his account.
READ ALSO: "I have decided that no matter how masculine I am, I will let you reign in the right places for the pains you bore for me." Seyi Law's Open Letter to Wife will Touch Your Heart
"God is my rock and my refuge whom shall I fear. Our testimony is huge and no man can share in the glory of what God did, is doing and is going to do. Tears of Joy filled my eyes and my mouth is in awe of God's faithfulness.

All the people and brand that I have worked for seem to have abandoned me this year. I travelled out of Nigeria for my shows, had a great show but lost a lot of money.

My heart raced, my home was shaky, but I kept faith. I contemplated stopping my shows and selling some of our lands, but you know God reminded me of the word He gave me in November, 2017.
In May, just about a month to buying this house, I had just N63k in my account, having invested in my shows and by my 35th Birthday on the 22nd June, 2018, God did what only him could have done.

If your heart is in a troubled place, there is a God who is Jehovah Shalom. He knows and if you can trust him, he will do exceedingly and abundantly more than you can ever imagine. Your help is in God and not man, for Him alone can and will speak to the hearts of the men that he has chosen for you. Trust in Him alone.

Praise God for me. SEYILAW testifies."
READ ALSO: Comedian Seyi Law Describes Moments of Joy & Anxiety He Felt When his Daughter was Being Born