Why Abused Wife, Sakhe Feketshane Is Speaking Out Now After 10 Years of Marriage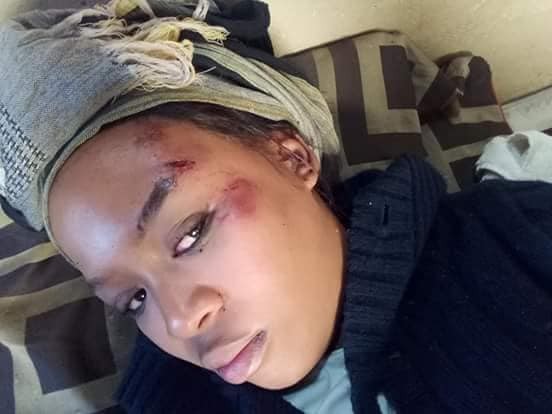 Rather than maintain the culture of silence, it is refreshing to see victims of domestic abuse speak out, recounting their experience with the hope to save lives. This is exactly what a South African woman identified as Sakhe Feketshane has done by sharing her domestic abuse story.
Sakhe's husband of 10 years started out by controlling her and became physically abusive over the years. She writes:
"I've been with my husband for more than 10 years. He used to be so caring and over protective. Little did I know it was more of jealousy than anything.

He would go to my workplace and demand that I introduce him to my colleagues. I had to tell him everything I did, where I'm going and why I did things.

I always thought this was love and maybe one day he will change and realize that I love only him. He would demand things to be done, the way he wants and when he wants.

It was all emotional abuse before it got physical. I took him to many counselling sessions but he would always undermine the counsellors and say they know nothing about marriage."
Sakhe narrated how the physical abuse started a year ago when he objected to her having friends.
ALSO READ: 'Domestic Violence IS NOT A RESULT OF PROVOCATION'- Mercy Makinde Tells Her Story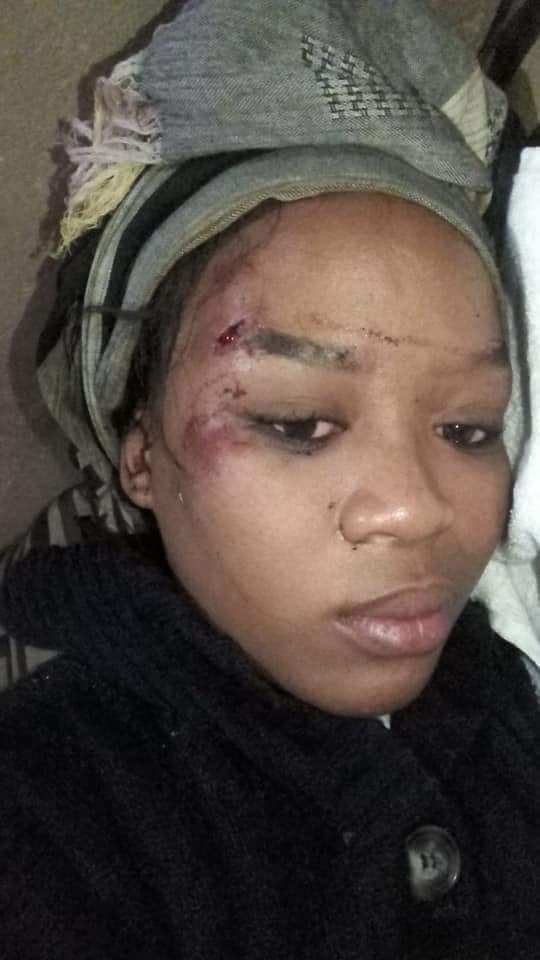 "A year ago we were in the car with two of my friends. He started an argument, because he didn't like me having friends.

We got outside of the car to talk. He burst out with anger and started beating me with his fist and I fell, so he started kicking me.

Three men came to my rescue and beat him too. He then went to the police station to say I did that to him. Police were confused and told us to sort it out. I forgave him as he promised it would never happen again. Proclaimed his love for me and I believed him."
ALSO READ: 5 Things Not To Say To Victims Of Domestic Violence
In high hopes that her abusive hubby would turn a new leaf, she stuck by him but the worst was yet to come until he ended up running her over with his car.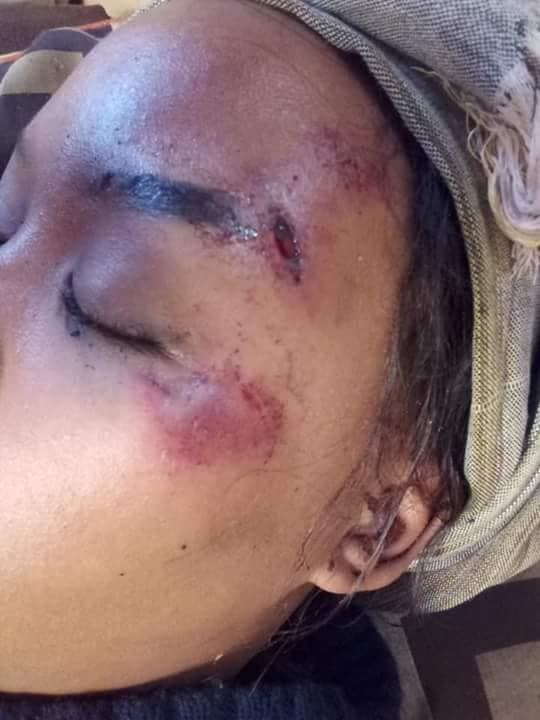 ALSO READ: "This Is the Only Solution to Domestic Violence" – Nollywood Actor Yemi Blaq
"Months went by and he still was his old forceful self. Still I hoped he would change. Now this time Yes he did not lay a finger on me however he ran me over with his car.

We had an argument and he went straight to his car, as I tried to speak to him, to try and resolve issue. He reversed his car. I fell and hit my head on the pavement.

He drove away and people stopped him to ask why is he driving away after knocking someone over. All he said was where? its not my fault she tried to jump into the car. Jump into a car..?? I tried to talk to him.

Now yes he did not beat me he just tried to kill me. Abuse is a serious issue and the percentage of women being killed through it is high.

I choose to speak out and leave before its too late. Because he never sees anything wrong with his actions or admits he was wrong. So one day he will kill me and see nothing wrong or even worse deny it like he's doing now."
READ ALSO: Burial Photos of Mother-of-5 Allegedly Beaten to Death By Her Abusive Husband Highlights the Dangers of Domestic Violence