What You Should Know About Urinary Tract Infection (UTI)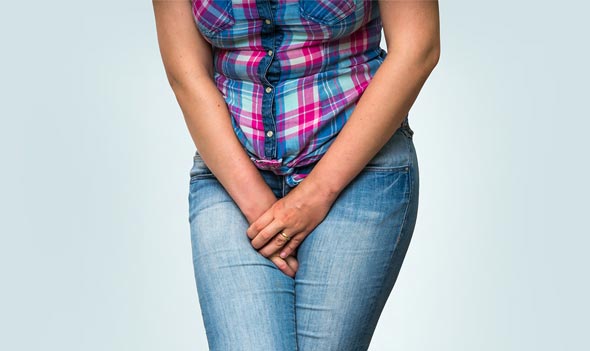 Urinary Tract Infection (UTI) is that infection in any part of the human urinary tract system, including the bladder, kidney, ureters, and urethra and it is more common in women. It usually occur in the bladder or urethra, but more serious infections involve the kidney. Note that the ureter runs from the kidney to the bladder whilst the urethra runs from the bladder to exit the body.
You also need to know that a bladder infection may cause pelvic pain, increase in the urge to urinate, pain with urination and blood in the urine while a kidney infection may cause back pain, nausea, vomiting and fever. However, common treatment is with antibiotics.
Now, some medical practitioners have warned that UTI could lead to potentially life-threatening complications, if left untreated.
The experts made this known in interviews with the News Agency of Nigeria on Thursday, in Abuja.
During this interview, Dr Egbete Chimaobi, the Managing Director, Ternopil State Medical University, Ukraine, said:
"When UTIs are left untreated, it can lead to Sepsis and Abscess, which is an extensive and more serious form of any infection, especially in women."

"UTIs can lead to major infertility as women who are pregnant would experience premature labour and miscarriages. UTIs could also lead to kidney failure and cancer of the bladder."
ALSO READ: The Reason for High Rate of Infertility in Nigeria Will Surprise You – Expert Report
The medical practitioner further said women were likely to develop a UTI than men.
"Women are most likely to have UTIs because they have wider openings. And women have shorter urethra which means the bacteria have a shorter distance to travel. These bacteria reach the bladder and causes problems."

"Another reason is the use of diaphragms as birth control methods which increases the risk of UTIs."
Another expert who spoke with NAN, Dr. Olorunsogo Ayodeji, General Hospital Keffi, Nasarawa state, however, said there are preventive measures to curb UTIs.
"UTIs don't always cause sign and symptoms, but when they do, it may include strong,
persistent urge to urinate, a burning sensation when urinating, strong -smelling urine."

"Others are passing small amount of urine, urine that appears cloudy, urine that appears red, cola coloured blood in the urine and pelvic pain, and in women centre of pelvis and around the pubic bone area."
ALSO READ: INFERTILITY: Common Causes & What to Do
Also, Dr. Iorwuese Charles, Police Hospital, Ado, Ekiti State, told NAN that rain could be a contributor to UTIs.
"Rains and humidity make for a perfect breeding ground for bacterial growth, leading to infection. Rains and humidity encourage the growth of micro organisms. Also during the rainy season clothing are different."

"People tend to wear tight clothes which provide damp environments for micro organisms with increased risks, the moisture during this season encourages the proliferation of bacteria thereby contributing to UTIs."
Iorwuese, therefore, advised people to practice good personal hygiene, wearing under-wears made of breathable fabrics and hydrating adequately.