Oluwanishola Ogudu Finally Tells It All On Wizkid Being a Deadbeat Dad
https://www.instagram.com/p/BmynU4_nWtC/?taken-by=o.oluwanishola
Ogudu Oluwanishola, the mother of Wizkid's first child has taken to Instagram to share her story as a co-parent with the singer.
Earlier in the week, the star boy tweeted about how Zion, his 3rd son with his 3rd baby mama who also happens to be his manager, Jada Pollock, brings him joy.

He tweeted:
"Waking up next to him every morning brings me joy…"
And as expected, he got lots of comments to the tweet. Some calling him out for choosing one child above the others while some supported his style of choosing 10-months old Zion, above 7-years old Boluwatife, and 2-years-old Ayodeji Jnr.
Meanwhile, the singer chose to retweet some of those comments, obviously the ones he agrees with.
See below: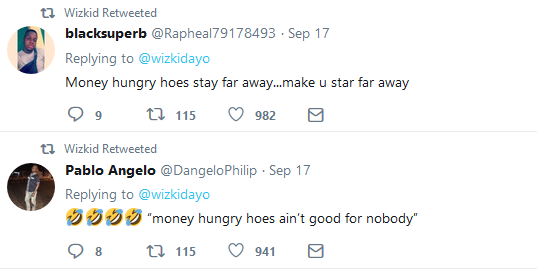 Apparently in reaction to the above tweets amongst many other issues that the internet was not privy to, Oluwanishola, Wizkid's 1st baby mama went all out to tell about his deadbeat dad status.
Her post is coming after Binta Diallo, the singer's 2nd baby mama had accused him of not paying child support since early this year.
Oluwanishola, who is in her 20s, took her time to explain lots of things the singer has done to her and her son, Boluwatife.
Citing examples and sharing screenshots of their chats together, Oluwanishola talked about how Wizkid would not take care of his responsibilities to his son, until he is begged, and coerced by family members to do so.
The young mom-of-1 also revealed how Wizkid was checking to see if their 7-year-old son was gay or not.
This, he allegedly did by touching some parts of his body and making him to touch some ladies breasts and all, in his presence. Oluwanishola also revealed how even though, she's been patient with the singer and always tries to get him to create time for their son, the singer never appreciated her for once. She claims that all he cares about is being painted as a good person on social media.
READ ALSO: Is Wizkid a Habitual Deadbeat Dad? 2nd BabyBaby Calls Him Out After Ist Baby Mama's Cryptic Post 
READ ALSO: After Having 3 Kids, Wizkid Reveals The Only Condition That Can Make Him Get Married
"…You only cared for yourself alone and how the public perceived you. As long as the public saw you as good, then why do you have to perform your fatherly duties?

Even the star boy chain you claimed you got for him, didn't you collect it back? Social media daddy. Always quick to go to do that which portrayed you as a good dad to the public instead of showing us actual real love…", a part of her posts say.
READ ALSO: Wizkid's First Baby Mama Reveals How She Copes With the Knowledge of Him Having More Baby Mamas
See all she posted below: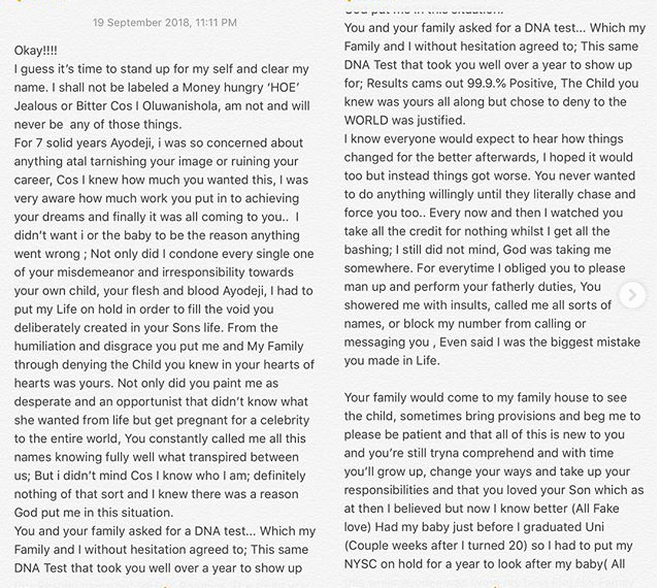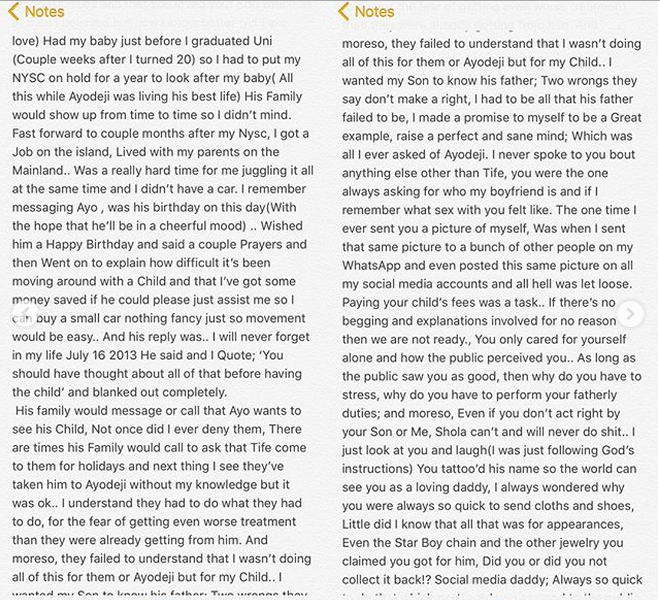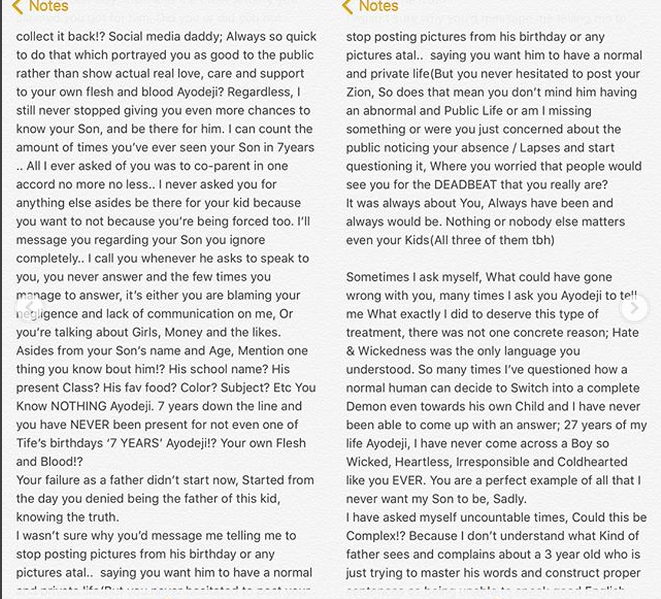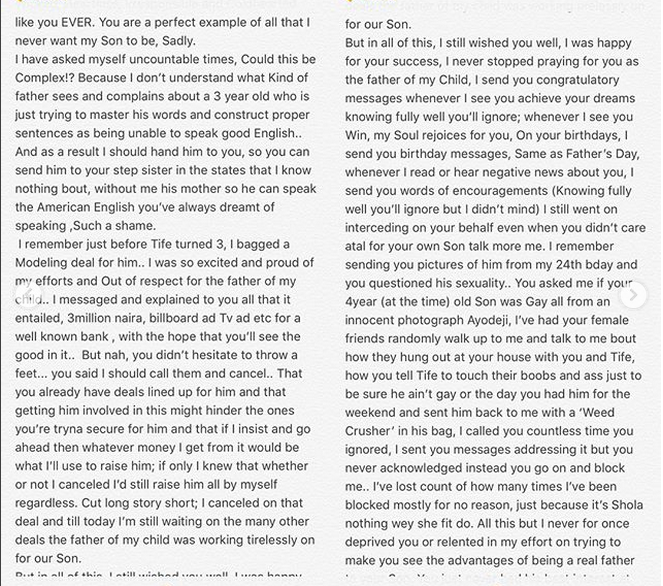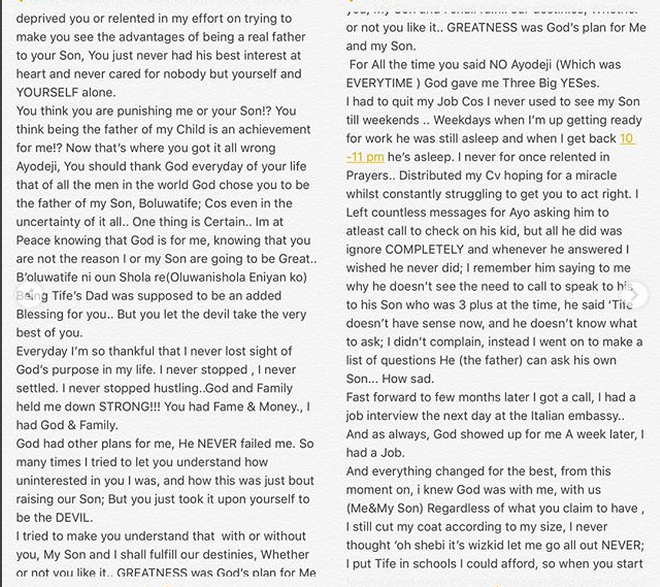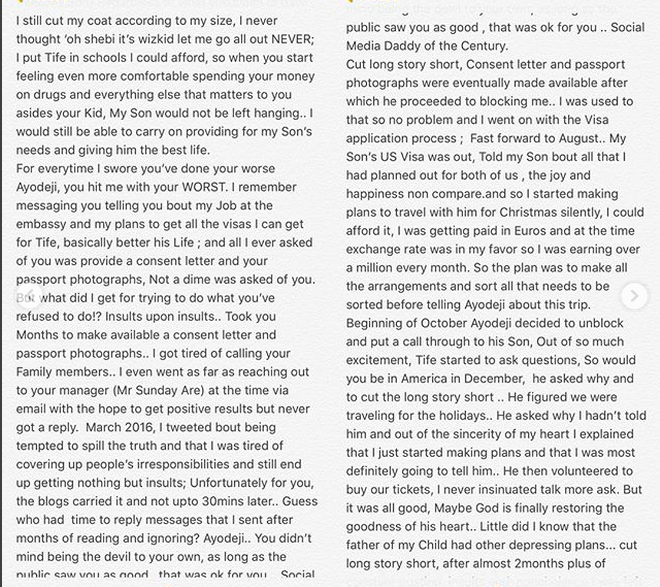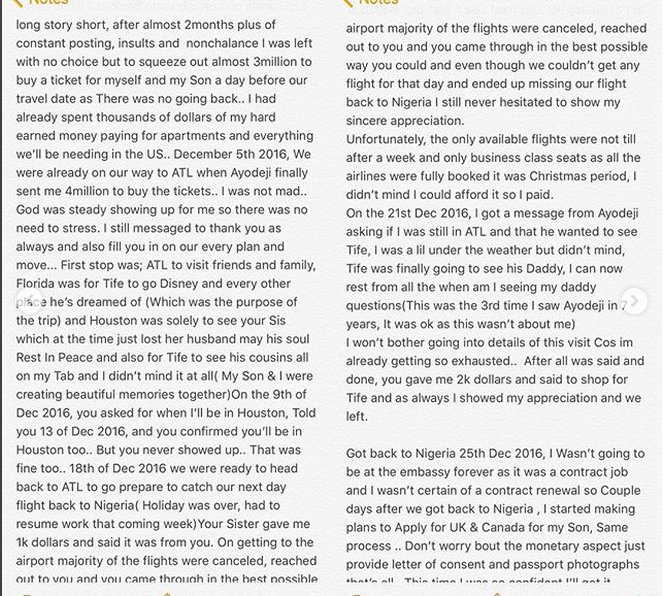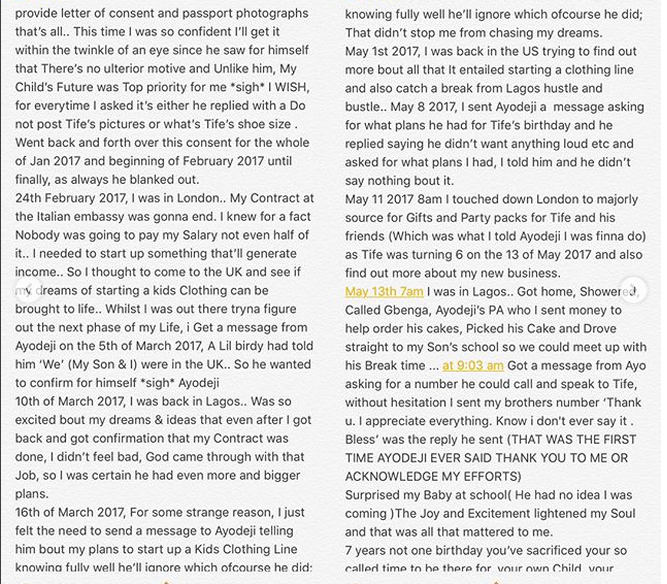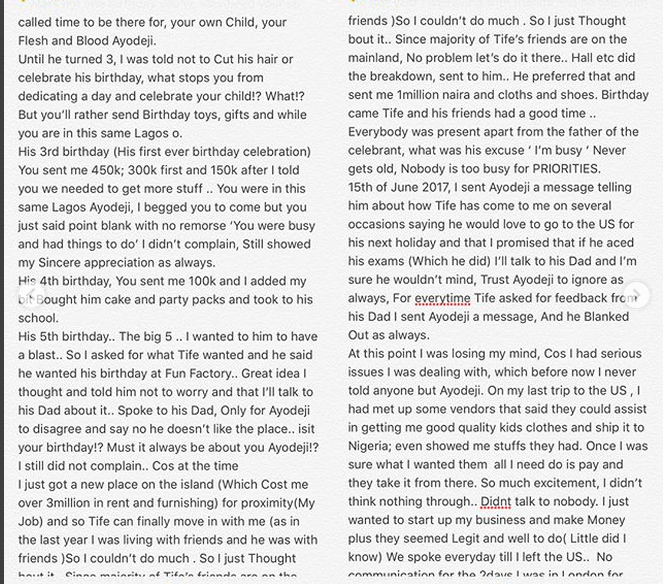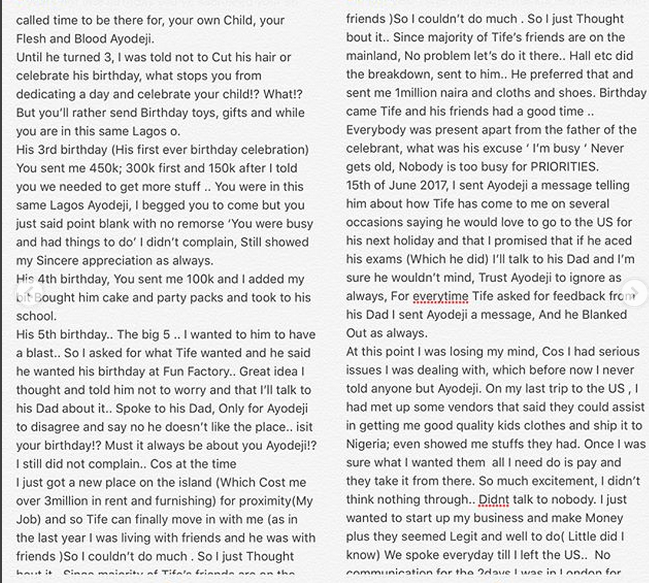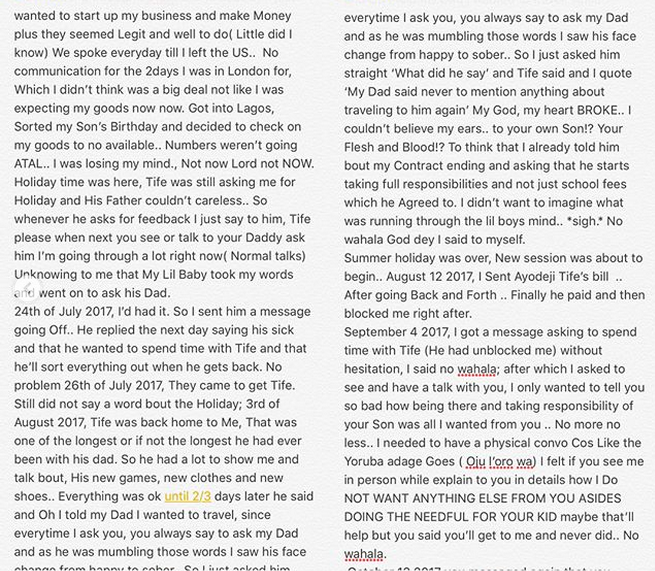 Oluwanishola has since deleted the above posts and all that has to do with it from her Instagram page.
Meanwhile, Wizkid has responded with: