Nigerian Fashion Blogger, Nini Enefola Celebrates Mom In Death And It Is Hearty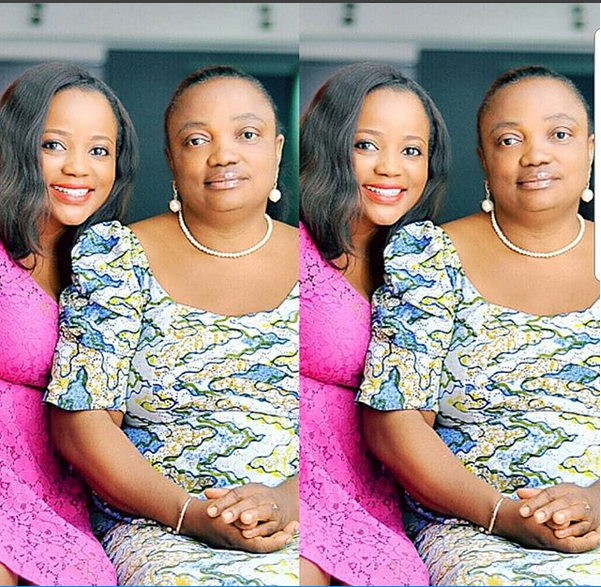 https://www.instagram.com/p/BomUNFmgnhL/?utm_source=ig_web_copy_link
Nigerian Fashion blogger and business woman popularly known as 'iamnini' on Instagram, and the brain behind 'stylewithnini1.com', Nini Enefola is bereaved.
The beautiful young woman who recently lost her beloved mom recounted how the mom, who would have turned 58 on October 1, 2018; was diagnosed with cancer and how she ensured she got her all the treatments that was available for her to get, including taking spiritual steps. While expressing her gratitude to God that she never had to put up her late mom's picture to solicit for funds to aid her treatment, Nini told of how joyful she is that she was able to do more for her mom to live than at her funeral.
See her Instagram post below:
READ ALSO:Stories Of These Breast Cancer Survivors And Their Support System Is So Inspiring| Photos & Video
"I asked God why when I watched mom die in the hospital. Yes I started to question him as I screamed out loud. After 3days I went on my knees and asked for his forgiveness (I shouldn't have questioned God) as I am human (flesh and blood). Mom was diagnosed with breast cancer in 2012. Mastectomy was done on the right breast followed up with chemotherapy and radiology. CT scan was done and she was free( all she was doing was regular check up for 4years). In August 2017 it relapsed and the scan said it was in the lungs…Again chemotherapy was done and she was eating healthy, everything natural. After chemotherapy another Chest CT scan was done and it became the most HEARTBREAKING news ever. It got to her bones. Mom went through excruciating pains and I wished I could do more. Every night we do pray together. We went to healing school in july 2018 trusting God for a miracle(Grateful as she really learnt the word more there). In August we were in and out of the hospital till her death September 2nd. Mom is so different as she smiled through the most excruciating pain ever. Always pleasant and soft. She loved God so much. She is a virtous woman. I have lost part of me????. We went through all this since 2012 together????????????..we've come a long way. She's been with me and now how do I move on. It's difficult. I just can't believe she's gone. We were suppose to visit Dubai in December together Mama????????. It's difficult for me "Hey Mama". Hurting but still thankful for your life lived.
I am grateful to God that he gave me strength, finances to take care of her. God so much loved me that I paid all her bills without taking any loan. He opened doors for me. @houseofnini1 blossomed and Hey Mama had the best of treatments. God didn't let me put up her picture asking for help. I know she's with God and am trusting him to take good care of her.
Parents are irreplaceable…let's do our best to appreciate them. My Joy is that I did more for Mom living than I did at her funeral. Cherish mothers as they're everything. Mom was my everything. I tell her everything and I go by her advice. A part of me is no more." #sleepwellheymama #iloveyouforever #myoneandonlymom #adieusweetmother
READ ALSO:Gynecologist, Awobusuyi Reveals Why Every Woman After 40 Should Get Checked For Ovarian Cancer