Proud Mum, Ifeanyi Adefarasin Shares Son's Speech To Mark International Day of the Girl Child And It Is Soul-Stirring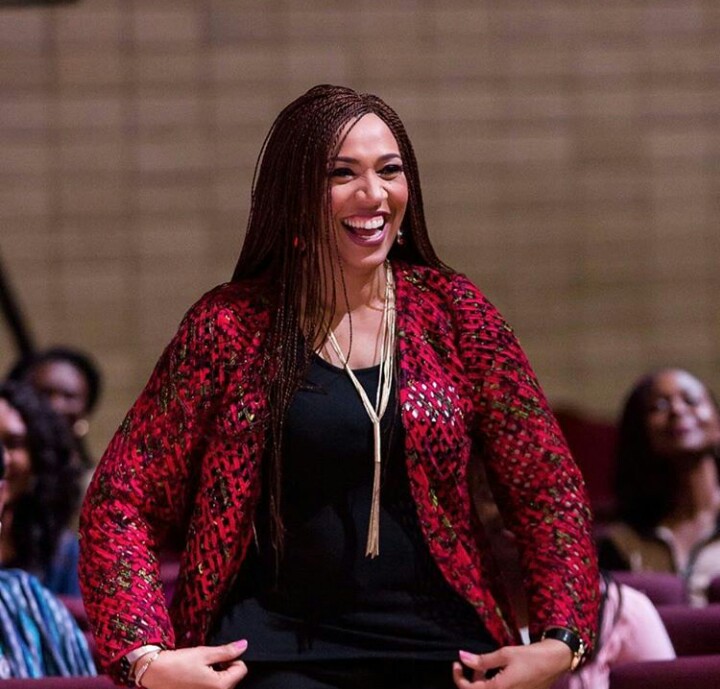 https://www.instagram.com/p/BoziBMHnej7/?hl=en&taken-by=ifeanyiadefarasin
Wife of Pastor Paul Adefarasin, 55, of the House On The Rock, Lagos; Pastor Ifeanyi Adefarasin , 46, is delighted. The beautiful mom-of-3 took to social media to share a video of her son's speech in commemoration of the 'International Day of the Girl Child' and she penned her heartfelt joy at seeing the kind of man her young son is becoming.
"Train up a child in the way he should go, And when he is old he will not depart from it." Parenting must be deliberate if one desires to succeed at it.
Now, how do you know if you've succeeded or not at parenting? It is through the fruits you see germinating in your children's lives; the values they hold dear even when they know you are not 'watching' them.
Ifeanyi also seized the opportunity to encourage that as the girl-child is being raised to be extraordinary, the boy-child must also be trained to grow up to be a supportive man.
See what she wrote below:
READ ALSO: Toyin Saraki Talks About Parenting: 'Being there for my children is non-negotiable'
"On this International Day of the #GirlChild, my son was asked to speak on the role of the importance of enlightening the girl child and I was so proud to hear what he had to say. It made me realise that even as we raise up these extraordinary young girls, train them to accomplish their dreams and empower them to unlock their full potential, it is also important to train the young boys as well so they will grow into supportive men, encouraging the female gender as they strive to reach their full potential. The one would be much easier to accomplish with the other. I hope the message inspires boys and girls everywhere to aspire to greatness, to pursue and fulfil their God-given purpose. While those of us tasked with the important role of raising these young, gifted men and women of tomorrow, are encouraged in our labour of love. What a future awaits them if we raise them up correctly.
#ProudMom #Girls #InternationalDayOfTheGirl #GirlChild"
In the video as shared by his mom, the young man, Alexander Adekunle Adefarasin looked confident as he delivered his speech.
See the text of his speech below:
"Women around the world, especially the 3rd world countries, are perceived to be the lesser gender next to us men but that is not the case, instead, they should be perceived as equal to us, we should not overlook the importance of girls because these girls mature into women who are the mothers and wives of our future generation. And the way people believe that women should be confined to the perimeters of the home, we might be forgetting that the home is the bedrock of society, it should be formal education of a child 24/7, 365 days a year. Women in other words, are great teachers, they sacrifice so much for their children and they need to have proper requisite to support their husbands and this comes with education starting from right now. And without the exposure to knowledge, we won't be able to prep the children with the vital skills needed to go through life, …"
READ ALSO:Firsts Baba Isa Calls Out Nigerian Parents On This Aspect Of Parenting And It Is Spot-On
Watch the video below:
Both the girl-child and the boy-child need to be raised with good values.