WARNING: Dumping Of Waste From Moving Vehicles Now Attracts A 'Small' Fine In Lagos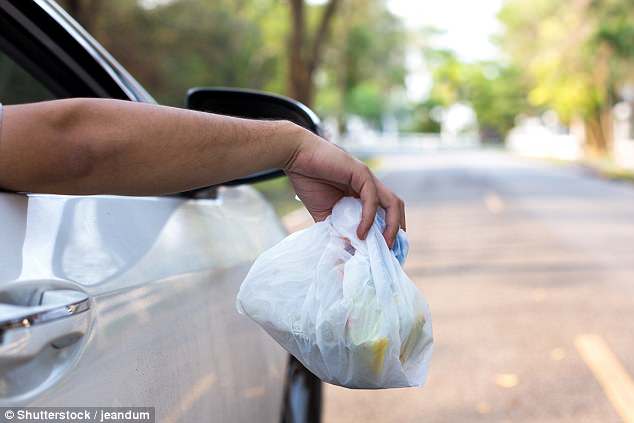 The Federal Road Safety Corps (FRSC) has issued a warning to people who derive satisfaction from dropping wastes on the road while sitting in moving vehicles; warning that it is an offense that attracts a fine.
The command said throwing of any kind of waste outside windows while commuting is extremely dangerous and could result in road accidents.
The statement was issued by SP Adedotun Abayomi, an officer of the Command in an interview with newsmen on Thursday.
READ ALSO:Nigerian Finance Minister, Zainab Ahmed Working on Limiting Number Of Children Per Mother | Are You In Support?
Abayomi stated that the command would intensify its efforts in curbing the unwanted situation, stating that there was an initial sanction on offenders.
He said:
"Dropping off things from a moving vehicle is totally wrong and it is an offense known as 'failure to cover unstable materials', and it comes with N5,000 fine. People need to stop throwing things off moving vehicles, drivers should encourage their passengers to use the dustbin in the vehicle instead of throwing them out.''
Abayomi stated that the Command has received lots of complaints from the state's street sweepers who expressed their dissatisfaction on account of such act.
READ ALSO:Zambian Government Moves to Make Child Marriage a Criminal Offence
The FRSC officer recounted how a serious quarrel earlier ensued between a commercial bus driver and a private car owner in Isolo, on account of a waste bag thrown from the commercial bus, which almost caused an accident on the way.
The car owner identified as Chinedu Okafor said that he was on the verge of hitting another car along the way as he struggled to control the situation immediately the bag was thrown at his windscreen. He opined that the act should be prohibited with necessary sanctions against offenders implemented.
He stated:
READ ALSO:Federal Government Plans to Set Up Special School for Married Women
"It is becoming a norm for people to drop things off while in a moving vehicle. It almost caused an accident for me today. These days you see people throwing what they have eaten off their vehicles, sometimes it is sachet of water, gala nylon, or even empty water bottle and so on. Everyone should cultivate the habit of putting dirt in the dustbin of the vehicle to avoid dropping them off which may cause accident and litter the environment. The government needs to put precautionary measures alongside sensitization on the need to stop such acts. It's expected that it won't be easy to stop people from doing that so the government should impose sanctions on offenders."