How Akpororo Repaid Friend's Father, Mr. Oluwole For Taking Him In Is Priceless| Video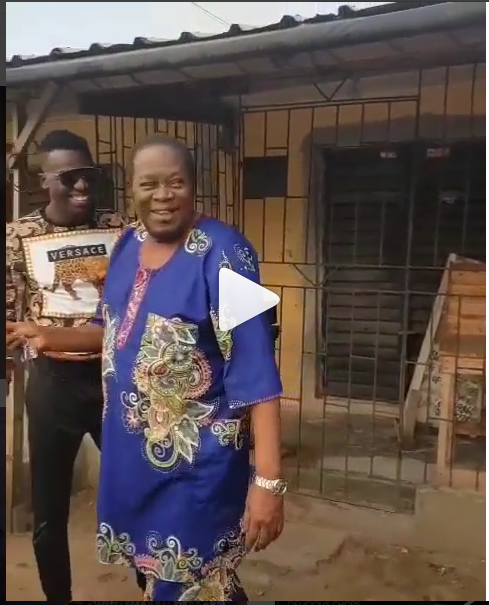 No one knows tomorrow!
Talented and hyperactive Nigerian comedian, Jephthah Bowoto professionally known as Akpororo has repaid a good deed once done to him, handsomely.
Recall that a few months ago, the comedian had presented his mom with a brand new car to celebrate her 50th birthday. (Read Here)
In the same manner, the energetic dad-of-3 has also presented another car to someone who was like a father to him.
Akpororo took to his Instagram page to share a video of how he paid his friend's father, one Mr. Oluwole a surprise visit just to present him with a new car.
Akpororo recounted how the man had taken him in and treated him like a son after his friend, Gbenga Oluwole took him home.
The man had allowed Akpororo stay in his home, treating him like his own son and he confirmed that he had stayed with the family for many years before his breakthrough.
To repay him for his kindness, Akpororo presented Mr. Oluwole with a brand new Toyota Camry car and the reaction of the man was heart-warming.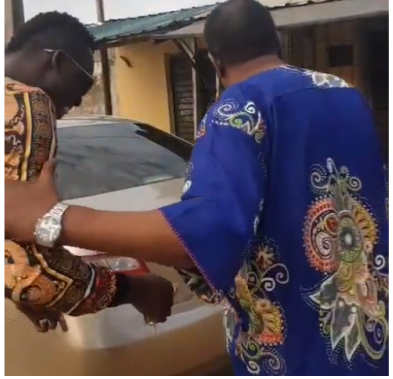 Sharing the video, Akpororo wrote:
READ ALSO: New Dad, Comedian Akpororo Shares Cool Daddy-Daughter Moment
"He's complaining about TV set but he didn't know God has a bigger plan for him, he thought I bought the car for myself but little did he know that the car belongs to him. Special introduction #roronation that's MR OLUWOLE he accepted me with love into his house many years ago when his son (gbenga) brought me to him and I stayed with them for years, thanks for being a FATHER and for believing in me, thanks for allowing God to use you in my life. Please #roronation help me celebrate him. #roroking #irepchrist #mrswag #imjustgettingstarted #nademdeyrushus #everywherestew"
https://www.instagram.com/p/Bp9EeZKBum1/
It pays to be good!