Dear MIMsters: Caught In a Love Triangle And I Don't Know Which Way To Turn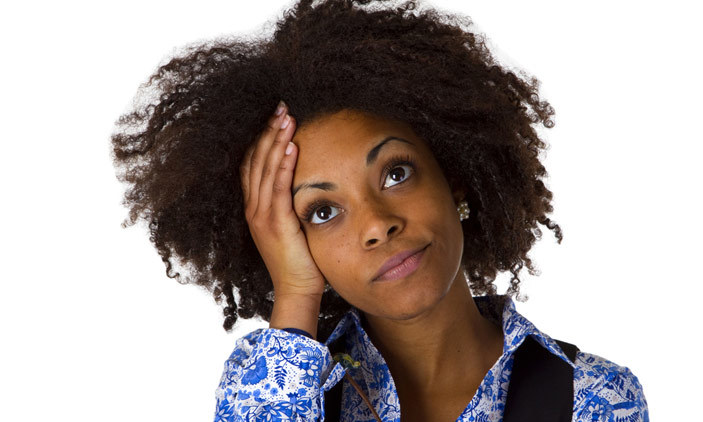 I don't really know how to put how I'm feeling into words. My story is a lengthy one but I will try to make it short. I'm caught up in a love triangle and I do not know which way to turn.
I started dating Phil in 2014. That same period, another friend of mine, JC was asking me out. I wasn't sure of JC's intentions, so I accepted Phil instead. JC kept pushing till in 2016 when he told me he was tired of waiting for me.
READ ALSO: Dear MIMsters: All I Ask Is To Be Free From This Emotional Turmoil
I have had my own share of relationship problems with Phil who has lied and cheated on me so many times but I stayed due to the promises I made to him, even when I felt like leaving.
Fast forward to 2018 when I was a copper, I started living in JC's house who has been asking me out due to accommodation issues. During the course of my service, Phil called me and said I was cheating on him and broke up with me without giving me further reasons.
Little did I know he was in another relationship. When I heard about it, I confronted him and he told me boldly to my face that he doesn't love me again and was in love with another girl and advised me to move on with my life.
READ ALSO: Dear MIMsters: He Says He Loves Me But His Actions Say Otherwise
I met with Phil's new girl and she was kind enough to open up to me, telling me Phil told her everything about us and lied that I cheated on him. She apologized to me and said she couldn't continue with him for lying to her.
Fast forward to JC who I'm living with. A lot has happened within this period too as he is already in a relationship and said I was the one that pushed him into it because I didn't accept him then. Now he keeps telling me that I'm the one he loves and wants to spend the rest of his life with but doesn't know how to break up with his girlfriend and doesn't want to hurt her feelings.
Within this one year, he has stopped his girlfriend from visiting him as she lives in another city. Presently, she is living with JC's mum and is learning some skills.
Meanwhile, JC is begging me not to leave him but to give him one year to sort himself out with the girl, and within this one year, we should build our careers. But when I go through his chats with the girl, I see a different story. He is pleading with her to be patient with him that everything will be fine in November when I plan to leave his house.
READ ALSO: Dear MIMsters: Should I Tell My Mum What Uncle Tobi Did To Me?
Now Phil is back, apologizing to me and said he made a mistake and that I should forgive him. The thing now is I love this JC but will it be wise to wait for him? What if he doesn't come for me? If I should accept Phil back, what guarantee do I have that it won't happen again, since it's not his first time of cheating.
Please help I'm confused.