Woman Calls Out Upcoming Artiste, Aju Who Impregnated Her Sister & Absconded | Aju Responds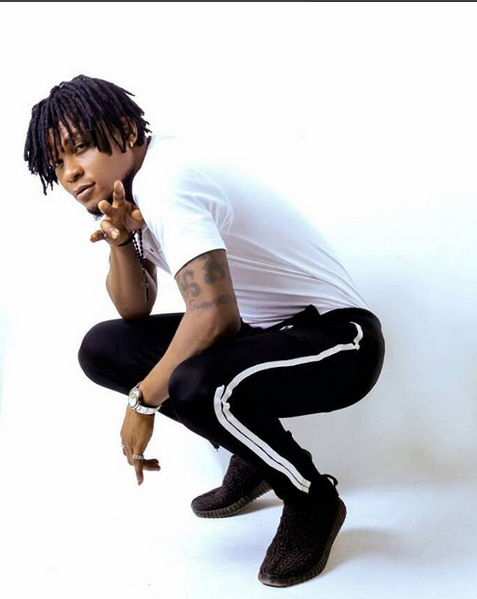 A young woman with Twitter handle Gwen @favoured_chic has taken to same to call out an upcoming Nigerian artiste identified as Aju whom she claimed impregnated her unnamed 20-year old younger sister and absconded afterwards.
According to Gwen, Aju had come to meet her family to declare his interest in her sister but the story got twisted when the young woman became pregnant and informed him.
Gwen also accused Aju of not only severing contacts with her sister, but out-rightly blocking all access to himself.
Read the story below:
READ ALSO: Adetutu OJ Opens Up On Teenage Pregnancy, Rejections, & How Baby-Daddy Reappeared After She Became Famous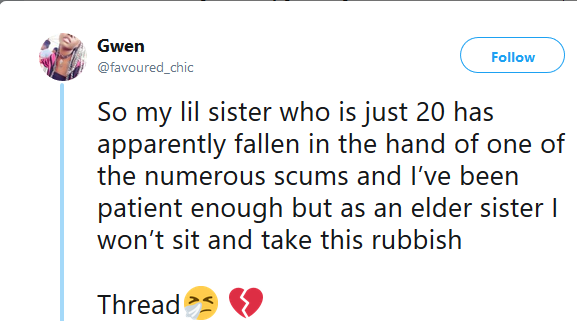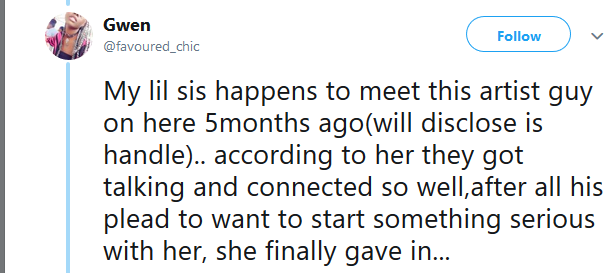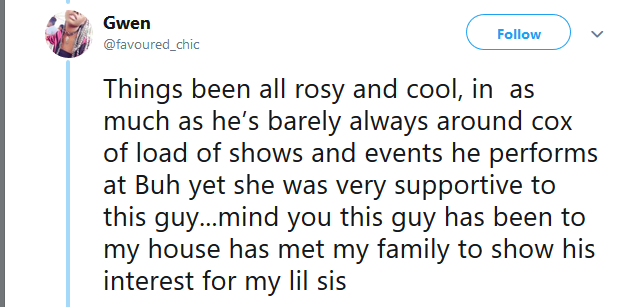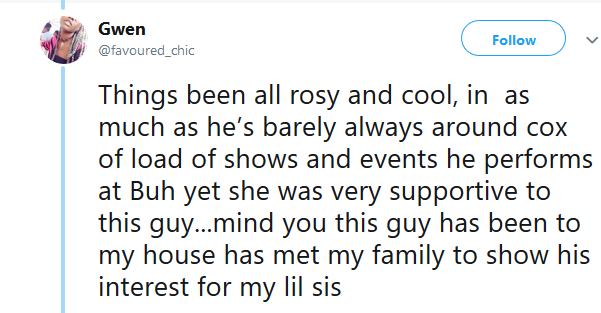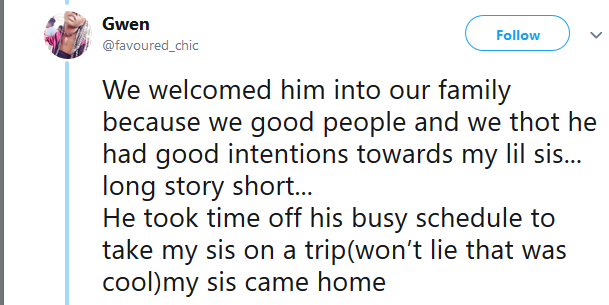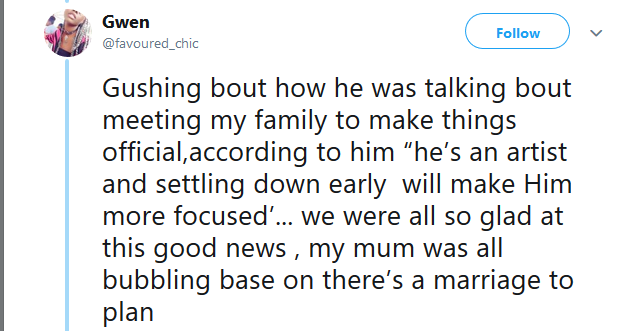 READ ALSO: Kemi Omololu-Olunloyo Holds World Class Press Conference For Davido's Alleged First Daughter, Aanuoluwapo Adeleke In Ibadan| Video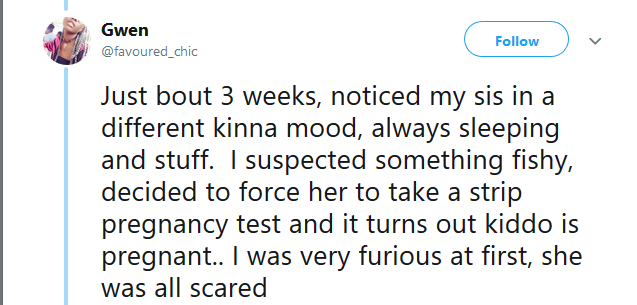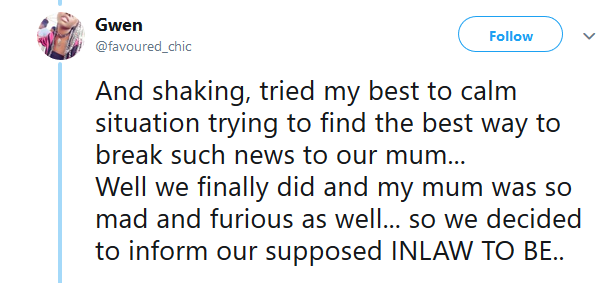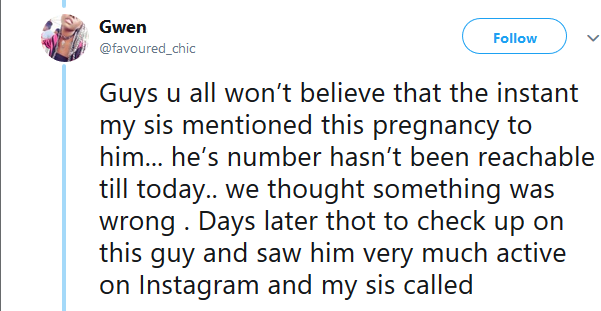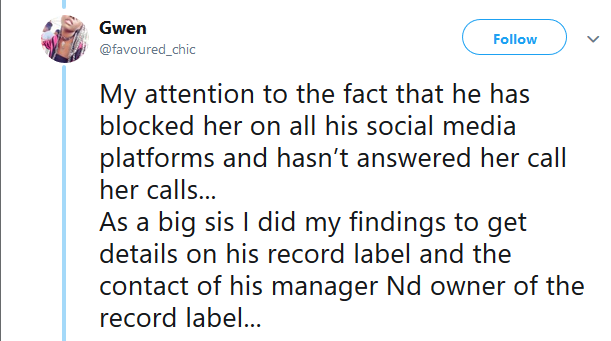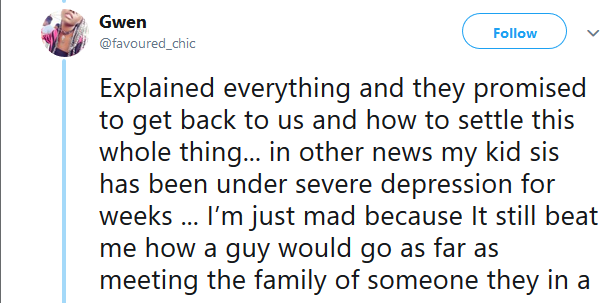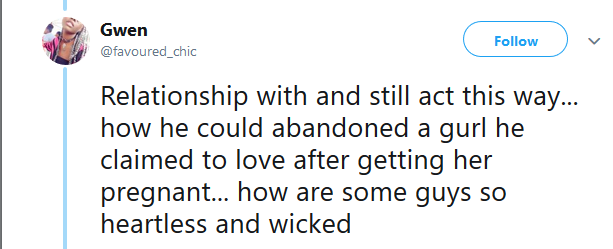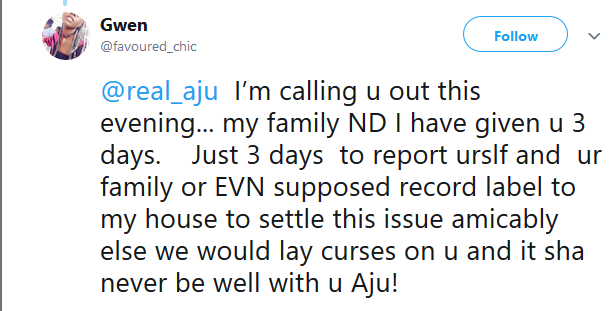 READ ALSO: Is Wizkid a Habitual Deadbeat Dad? 2nd BabyBaby Calls Him Out After Ist Baby Mama's Cryptic Post 

Aftermath of Gwen's tweet going viral and many people joining to call out Aju, he finally responded.
The upcoming artiste claims he is not irresponsible, and that he did not date a 20-year old. He stated further that they had ceased being an item before she claimed she was pregnant. He however promised to see Gwen's family very soon.
See his tweets below: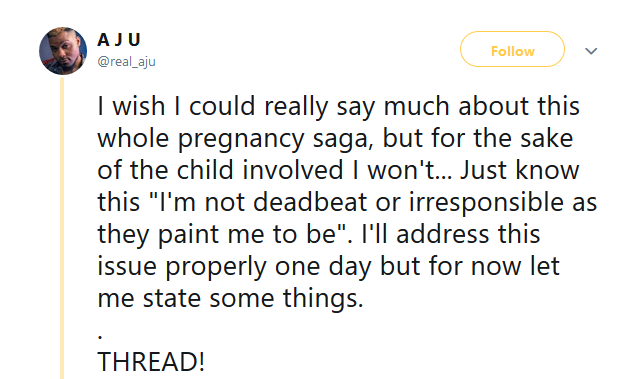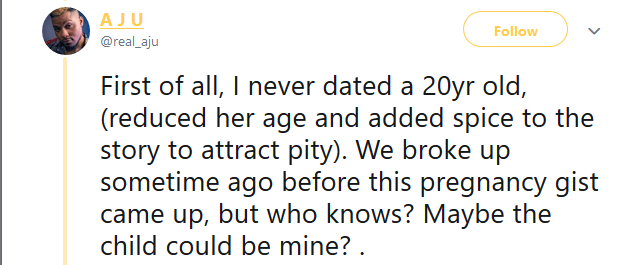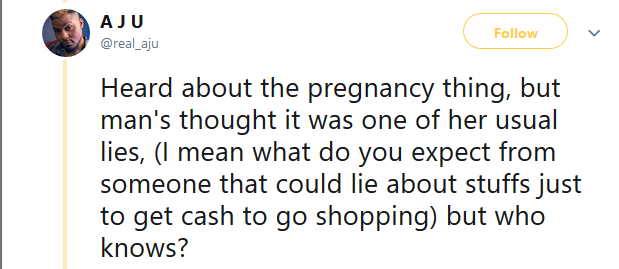 It doesn't seem this will be ending anytime soon.