"My Husband Is Not A Paedophile…" – TVC 'Your View' Host, Morayo Afolabi-Brown Replies Trolls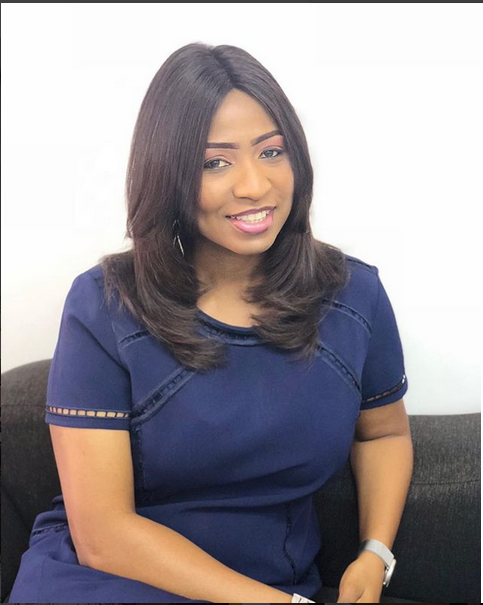 https://www.instagram.com/p/BrAuiKZBW4F/
During the Wednesday show of 'Your View' on TVC, show host Morayo Afolabi-Brown made statements which did not sit well with the viewers; especially men. (Read Here)
Not only was Morayo's view unacceptable to majority of the viewers, they in return took the battle to the 'war-front' via social media with many castigating her for holding such a view.
To allay their anger and correct the misconceptions, Morayo took to her Instagram page to explain her stand clearer through a video clip.
She started by saying she wanted to make a clarity on an issue trending about her show and went on to correct people's notion of her faithlessness in her husband.
See the video below:
READ ALSO: Hubby Connives With Doctor to Remove Wife's Womb Without Her Consent While TV Co-Presenter, Tope Mark-Odigie Makes a Case to Justify this Act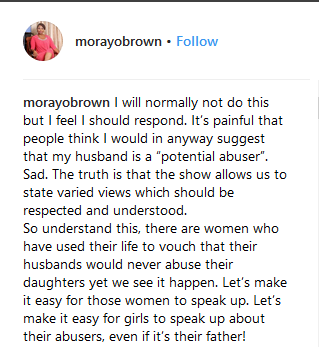 READ ALSO: "Your View" Co-Presenter, Tope Mark-Odigie Clarifies Her Controversial Statement Saying…