How Brazilian Doctor Helps Women In Labour Welcome Their Babies With Happy Moves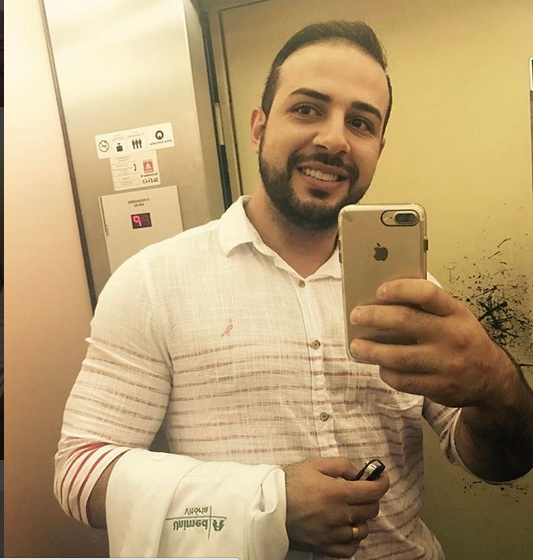 https://www.instagram.com/p/BaDLMJwDpfD/
Dance is a great art that many have mastered as professionals, and many more people indulge in as a type of therapy, for others, it is an awesome form of entertainment and fun. One Brazilian doctor is borrowing a leaf from dance lovers and cheering his patients on with happy moves during labour.
READ ALSO: Friendship Goals: Against All Odds, 7 Female Friends Qualify As Medical Doctors In South Africa
Any woman who has been in labour, knows it's not a walk in the park. Different women have different ways of managing the pains of contractions leading up to the actual delivery.
But there's a chance that dance as a form of art can be used to relief labour pains. And that's exactly what one doctor is recommending to his pregnant patients in labour.
READ ALSO: How Nigerian Medical Doctor, Abel Obetta Got Served For Doing This To His Patient
Meet Brazilian doctor Fernando Guedes da Cunha. Dr Fernado believes that dancing is an effective way to relieve pain for women who are going through labour pain.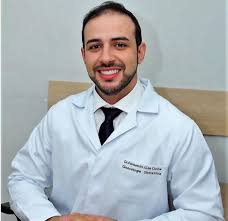 In order to convince mothers-to-be to take him seriously and to actually try it out for themselves, Dr Cunha makes a medical argument for his method. Dr. Cunha wrote on his Instagram,
"Dance, walk, activities with a ball of physiotherapy and squats, are part of the patient's verticalization, which greatly favors labor.

We are increasingly trying to implement human measures to improve assistance to pregnant women."
READ ALSO: Doctors Successfully Separated Conjoined Twins In Abuja Hospital| Photos
The enthusiastic doctor has posted videos and photos of himself leading a dance routine with pregnant women to some of the songs that they love.
Dr Fernando who is also known as Dancing Doctor shot to fame last year when he posted a video of himself dancing with a heavily pregnant woman to Despacito song at Unimed Vitoria hospital, where he works.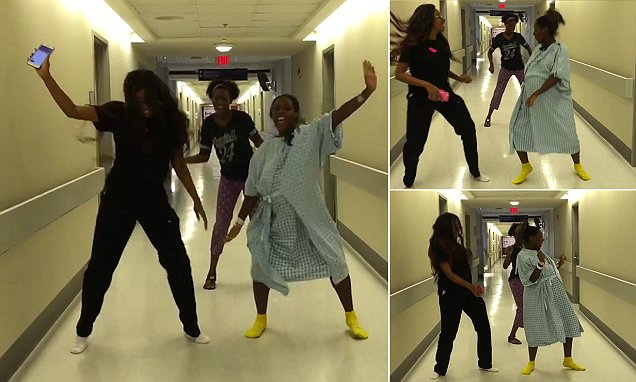 According to a 1998 study in the The New England Journal of Medicine, dancing helps relax the muscles. This results in helping the baby descend way easier and get into the best position for birth. More and more hospitals are sharing the belief of this doctor.
The New England Journal also notes that women who walked or moved around during labour had shorter labours.
Here's another point that you should be excited to read, in a study done in Nursing Research in 2003, the more that women in labour lied down and stayed still, the more they were prone to back pain.
READ ALSO: Abike Dabiri-Erewa Advises Nigerian Doctors In Diaspora To Return Home
According to Dr. Regina Kaplan, an obstetrician-gynecologist at Ocean Medical Center, the whole point is for the baby to move through the birth canal, so the more mummy moves, the more she's helping out her baby to move. She adds,
"It will help shift the pressure of the baby pressing on maternal skeletal structures and organs."
Watch one of the videos from Dr. Fernando's Instagram below: