Why The World Is Celebrating 33-Year-Old Computer Programmer, Abisoye-Ajayi-Akinfolarin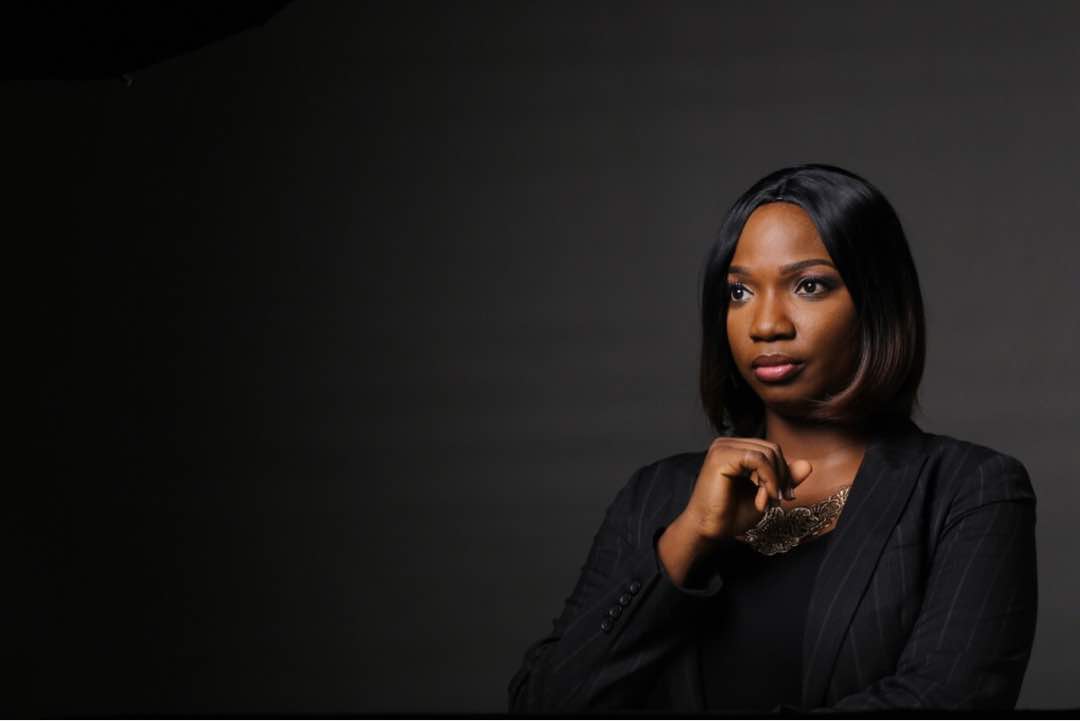 Computer programmer, Abisoye Ajayi-Akinfolarin has won the CNN heroes of 2018 awards, the 33-year old has made Nigeria and particularly the women folk proud, following her strides in the empowerment of disadvantaged young girls.
READ ALSO: Why Every Woman Should Be A Feminist As Defined By Ezinne Akudo
Abisoye is an advocate for the rights of women and young girls, and has remained undeterred in her pursuit of excellence. Feuling her dreams with the creation of Pearls Africa Youth Foundation, a Non-Governmental Organization aimed at educating young girls in under-served areas in Nigeria with technology skills.
On November 1 2018, Ajayi-Akinfolarin was named one of ten CNN Heroes of the year, 2018 as recognition for all of the work she puts in, to make the world around her a better place.
READ ALSO: How Nigerian Medical Doctor, Abel Obetta Got Served For Doing This To His Patient
Talking to CNN about life and work, she says growing up was tough for her, after losing her mother at the age of 4, and being regularly beaten by her father.
"Life was just crazy," she says. "I learned to fend for myself."
The computer programmer and activist recalls that her first experience with a computer was at the age of 10, on a school break, at a business centre run by her brother's friend, she said:
"Learning to type and modify text in Microsoft Word was just beautiful. But I really discovered my love for computers when I joined an IT firm as an intern after high school

When I got introduced to the world of computer programming, I was just natural with it. It just flowed. It's all about solving problems. I never knew that I'd be looking for solutions to problems regarding less privileged girls. That is what GirlsCoding is all about

With GirlsCoding, Ajayi-Akinfolarin wants the girls to be leaders and change agents. They code towards a purpose, trying to solve problems relating to what they see.

For example, one project that I really like is called Hope Baskets. The girls wanted to get beggars off the streets, so they created a website to be a bridge between the rich and the poor. They wanted a way where someone can declutter their house and give them a call. Then they take what they're getting rid of — food, clothing, educational materials — and give it to those in need.

We have another project called Break the Blade, about stopping female genital mutilation. These girls believe there is a lot of ignorance about this and want to be ambassadors on this issue. Eventually, they want to have a wrist band where you can press a button and it calls local authorities to come if FGM is about to take place.

The fact that they can create solutions to problems makes them feel bold. It is no longer about just coding."
READ ALSO: Christmas Came Early For The Makun Brothers & Their Wives|Photos & Video
The visionary Nigerian lady was born on the 19th day of May, 1985 and through her Pearls Africa Youth Foundation  assists girls to develop technology skills through various programs including; GirlsCoding, G.C Mentors, GirlsInSTEM and Empowered Hands.
Since 2012, her organization has trained over 400 young women to code, in a spirited effort to bridge the gender gap in the world of IT.
If your dream is large enough, there's no stopping you! Congratulations to the trailblazer.
Watch an inspiring video of Abisoye's works below: