'Stop Touching Us': Women Protest The Constant Groping by Market Men In Yaba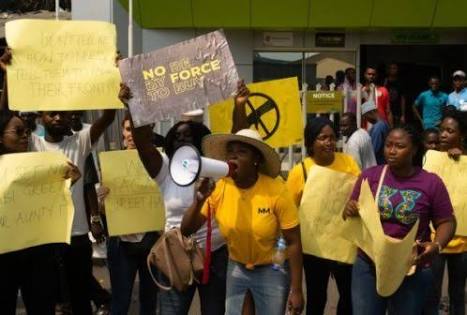 Twitter user, @omogedami led a group of brave women to the Yaba market to protest the culture of grabbing and groping of women, a sad norm that many of us women have endured from when we were little girls, and have continued to endure even as we have become women, sometimes with tears, and a total lack of power and voice against market men who have made the abuse of women an entitlement.
READ ALSO: Mixed Reactions Amongst Nigerians to the Rising Trend of Men Marrying Older Women
Nigerian Twitter is always bursting with energy and intelligent debates that challenge existing norms, that much is obvious for those familiar with the app. Those conversations have evolved to become a movement, many of those movements laudable to say the least.
READ ALSO: Women In Kaduna In Mass Protests Over Husbands' Low Libido
The latest of such movements is the 'Market March Yaba' that took place yesterday , Saturday, at the famous Yaba market in Lagos to protest the constant sexual harassment that many girls and women are all-too-familiar with in markets across the country , but particularly the commercial city of Lagos.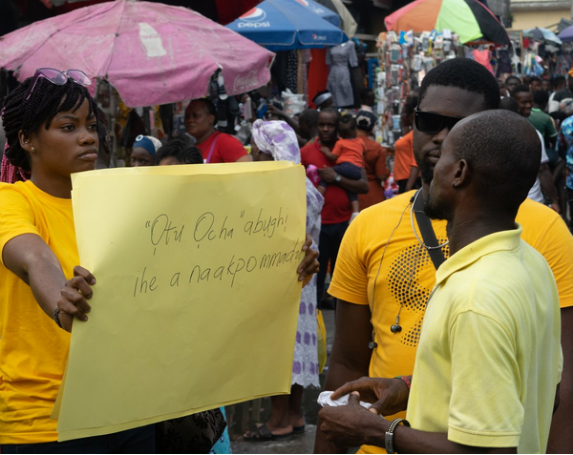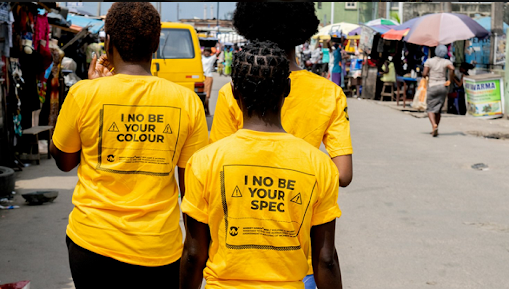 READ ALSO: Mothers in Bonny Island March In Protest After 9-year-old Girl Was Allegedly Raped By Man Who Is On The Run
@omogedami is another vocal feminist on twitter, driving sensitive conversations on rights of women and stirring debates on the long standing patriarchal order in the Nigerian society that emboldens these market men to view their behaviours as acceptable, a perplexing problem since they never grope men, their behaviour is completely gender oriented and an exposure of brazen objectification of women.
Twitter comments from participants during and after the events showed the market men scoffing at the protesters, mostly female with a few men, and hurling disrespectful languages at them. They remained undeterred, however.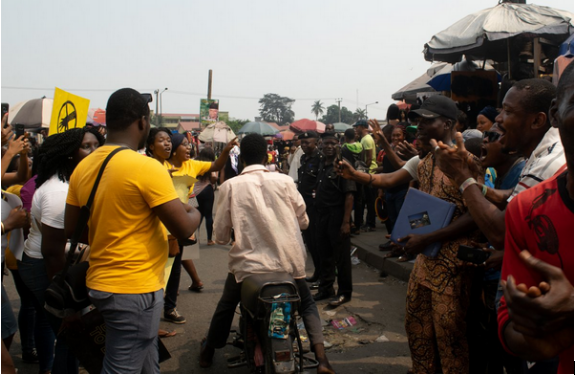 Overall, the march was a success according to reports, even though the boys at Yaba reportedly got aggressive and resorted to physical abuse, throwing water and stones at the protesters despite police presence.
The conversation has started all the same, it will be a long walk to freedom but it will be well worth it. Kudos to the brave women,  kudos to the unbullyable @omogedamie for stepping forward to end the culture of silence in the face of tyranny.