Dear MIMsters: I'm Worried That Life Is About To Get Difficult For Me Overseas As SIL Plans to Relocate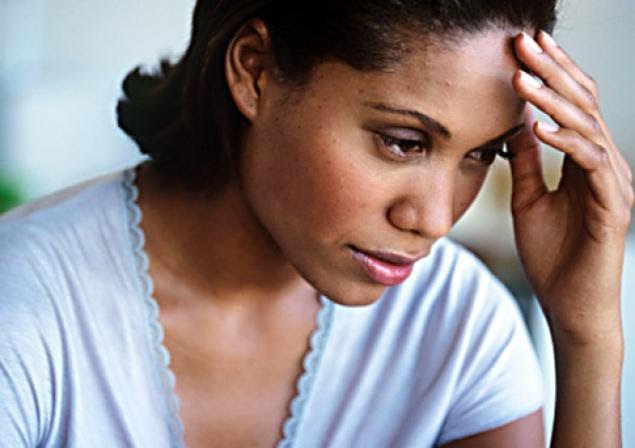 I recently joined my husband overseas. I have a soon-to-be 2 years old son and currently a stay at home mummy. I will be starting school in January 2019. We live solely on hubby's salary and eating only African foods which is a bit expensive around where we live. We just got married too, less than two years.
My SIL ( hubby's older) is planning to come and live with us. She's legal so she can do whatever she likes. She's left here to Nigeria to get connections and work, but it has not been easy so she wants to return.
READ ALSO: Dear MIMsters: How Can Someone Like My Mother-In-Law Birth These Liabilities?
Let me mention before we got married, hubby lived with her in Lagos for a few months and she didn't treat him too well. Though she provided a roof over his head, she banned him from having access to some foods in the house, like Meat, Milk, Egg and etc. I was working and financially comfortable, so I sent hubby allowance every month. Let me add that hubby was doing well too abroad before he returned to Africa, but it didn't work out as he planned so he had to return.
Right now, we are comfortable with hubby's salary but having his Sister will put a strain on our finances because we can hardly save anything after paying bills. My problem is, I don't want him to feel I don't want to have his Sister around, so not sure on how to handle the matter. I mean we can cope with a visit but not to live in.
She's the type that always criticizes what food I give my Son and generally how I care for him. Apart from being in the healthcare, I have over 20 years experience in caring for kids. I appreciate advice when asked but not criticisms. She's a picky eater and generally picky on other things. For example,  she can take a Taxi interstate because she doesn't like the public bus wahala, partly funded by hubby. She loves to live in highbrow areas even if that means all her annual savings go into it and partly funded by hubby too. I am counting these things so you have an idea of the kind of person she is. I cannot mention everything here.
READ ALSO: Dear MIMsters: Are My Reasons Valid For Wanting to Distance My Kids From their Grandmother?
She's coming in a week and hasn't informed me personally. Hubby just told me briefly. Please correct me if am wrong, but I feel she should also tell me herself. This is the person that calls me anytime of the day, even at midnight to send me on an errand while in Naija and here. She can call at 2 a.m. to pass on an information and I have never refused her. I buy things for her and even give her money sometimes when hubby sends my allowance.
My biggest problem is how to cope with her criticism and let me call it overbearing attitude when she comes? I also think if she respects me enough she would have called to let me know about her plans and even ask if  I need anything from Naija so she can bring for me. Hubby said she's coming to stay for few months to work and raise money, but I know that it is near impossible considering she has student loans and medical bills that she has not paid in over 6 years.
The state we live in doesn't offer too many juicy opportunities, it might take her a good amount of time to get a right job for a picky person like her and all her accumulated bills will almost consume her salary.
READ ALSO: Dear MIMsters: How Do I Set The Records Straight Without Offending Hubby? (Part 2)
How do I live with her peaceful and how do I handle my husband? This is because once the bills get overwhelming for him, he has the tendency of lashing out at me. Please forgive all my disjointed rant. God bless us all.