See What Zone 2 Police Command Is Doing To Road Users In The Spirit Of Christmas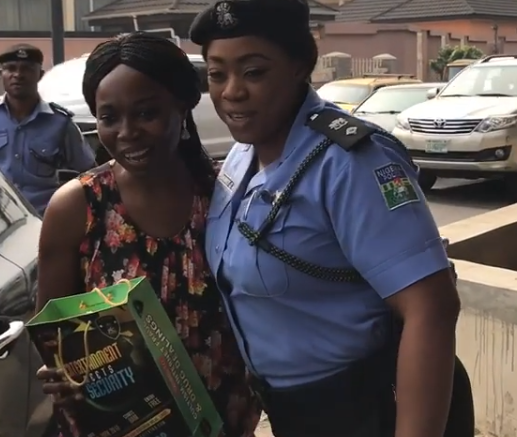 Police Public Relations Officer, Dolapo Badmus, on Thursday, December 20th led her colleagues to reward road users with up-to-date car particulars in Lagos in the spirit of Christmas.
READ ALSO: The Nigerian Police Zonal Public Relations Officer, Dolapo Badmus Has An Advise For Young Women Who Want to Stay Alive
Badmus who was recently honoured with an award for her excellent public relations and championioning the course for a better image for the Nigerian police, handed Christmas gifts to motorists with valid particulars.
She shared some pictures and videos on her IG page and wrote;
"It's Yuletide season and we at Zone 2 Command decided to reach out to members of the public.

We randomly stopped vehicles and ask for their particulars, anyone with detailed particulars were gifted our packed ? gift! I was elated with people's reactions!

They never believed police can give them gift! Why not?! We can give gift! It was an eventful session, reactions were superb… I heard a lot of "wooows" most of our recipients expressed their shock and at the same time gratitude.

We at Zone 2 Command will continue to reach out to members of the public positively and continue to show them that we appreciate every law abiding citizens while we won't relent in trailing the ones at conflict with law.

Thanks to all and sundry who obey law and order thereby lessening our burden. Police is your friend!"
READ ALSO: "To Whom Much Is Given…" | See Why PPRO Dolapo Badmus Is Excited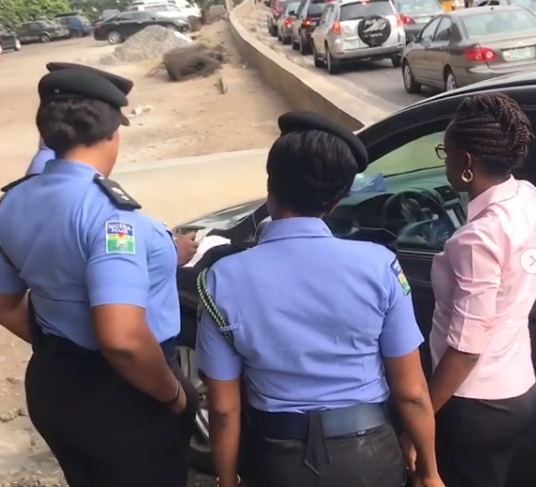 The gesture clearly contradicts the prevalent notion about the Nigerian police force and is a much welcome reconciliation between the police and the public.