Man In Adeola Adereti's Heartbreaking Story, Tunde Adegoke, Tells His Side Of The Story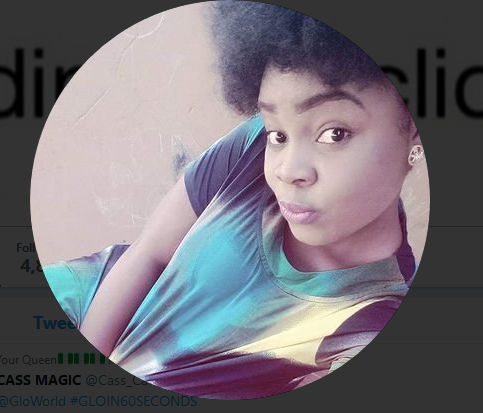 Story of the young Nigerian girl, Adeola Adereti, who revealed how her seemingly good upbringing and parents' parenting style negatively impacted on her gets more interesting. Earlier, the young woman posted her heartbreaking story in a series of tweets and called out the man who took advantage of her vulnerability had sex with her and robbed her off her dignity. (Read Here)
Well, thanks to the power of the social media, the young man in the story, now identified as Tunde Adegoke, going by the twitter handle,@vicrade has responded to Ola's claims after her tweets went viral.
Adegoke who seemed to finally identify with Ola's story was said to have initially threatened her for taking his name to the media and the world, by extension. A move he later apologised for after recounting his own side of the story.
Tunde, who claimed naivety when he was with young Adeola, revealed that he treated Adeola the way he did because her mom begged him to break off with her.
See his thread below:
READ ALSO: Nigerian Writer Eniola Adeniji Shares Her Painful Marital Experience: 'NEVER be in a hurry to walk down the isle'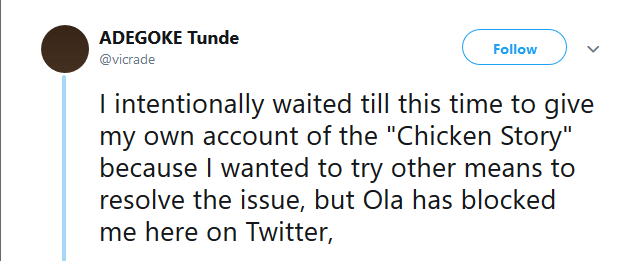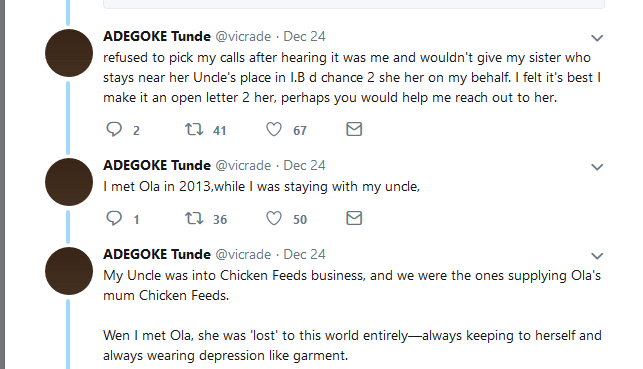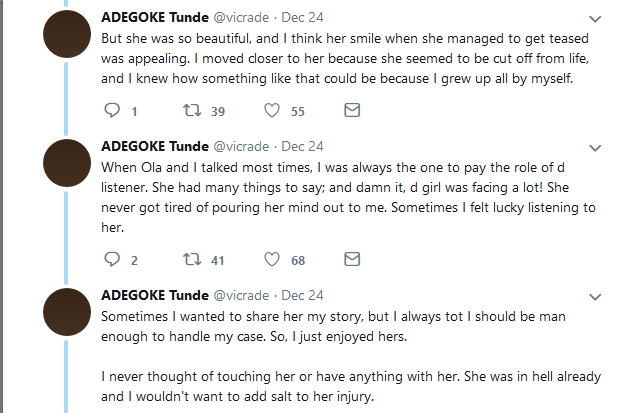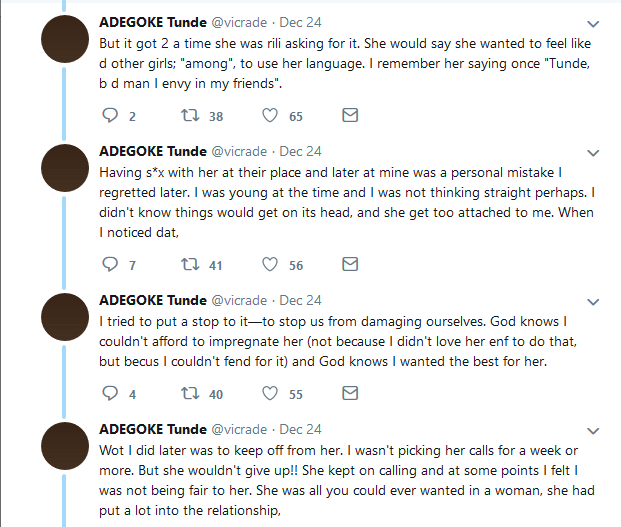 READ ALSO: See Lengths An Obsessed Ex-Boyfriend Went To Bully A Nigerian Woman Back Into A Relationship With Him