Meet This Septuagenarian and Grandma Who Just Got Engaged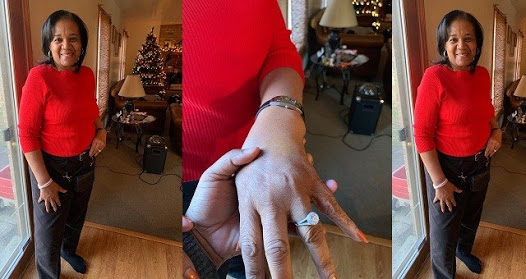 Love is hardly ever predictable, and there's hardly ever a time lapse for it to occur. Whenever it does occur, it's fragrance is hard to resist. Despite her twilight years, love just claimed one grandma and septuagenarian.
READ ALSO: Married at 50 and Welcomed a Baby Girl at 51, Mo Abudu's Friends Story is a Ray of Hope to Not Give Up
Today the Internet is excited for one 70-year-old grandma who just got engaged to her ex and the only man she ever loved after their paths crossed again at the end of 20 long years.
READ ALSO: True Love Transcends Time! Nigerian Woman Gets Married for FIRST time at Age 50
It was the grand daughter of the septuagenarian, Twitter user @ServinAirBody, that shared the story on her page. She wrote;
"My 70 year old Granny is engaged…and I can't stop crying. I'm so happy for her…like wow after like 20 years, she reconnected with the only man she ever loved…"
The tweet has since gone viral, with many social media users wishing for their own only true love to come by too.
See screenshot of her tweet below: