Six Tips On Raising Money Smart Kids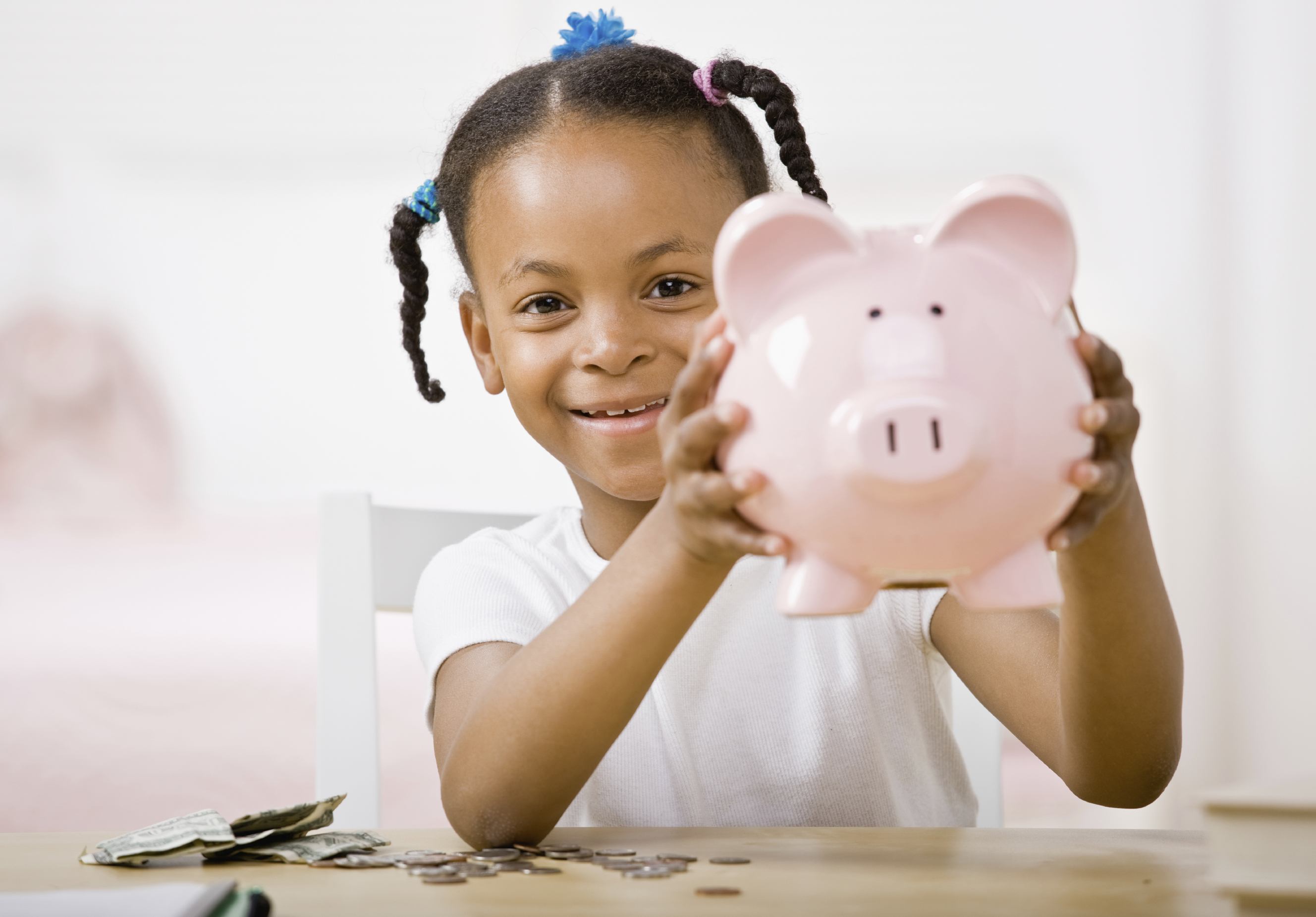 While it may seem that there are more pressing priorities for your child to learn, raising money smart kids is essential, if you keep in mind that the consumer culture is working on your child already, being bombarded with adverts and daily yearnings of what to buy.
"Kids are constantly being bombarded with messages to spend money, and we need to counteract that. The earlier kids start developing good money habits, the better, "says Sam Renick, financial consultant and children's author.
READ ALSO: Government Officials Accost Fake Blind Beggars Using Rented Kids For Their 'Trade' In Anambra| Photos
What is truly exciting is, guiding your child to financial literacy is simpler and more fun than you think.
Here are six tricks to turn your child to a wise manager of money;
1. Hand Your Toddler A Token:
Exposing children to money sets the groundwork for financial literacy in the same way that reading out loud to them sets the groundwork for literacy.
Let your 4-year-old help you drop spare change into a savings jar. Pretend games like "store" or "bank" are also a fun way for preschoolers to grasp that money buys things.
READ ALSO: A Mother's Warning About Kids Interaction with Strangers: "He tried to bribe them with money"
2. Encourage Recycling:
From slightly torn shoes, broken toys, to outdated gadgets, almost everything quickly outlives its relevance in today's culture.
The practice of tossing things away and replacing them with new ones so easily will not make your child money smart.
Instead, When your child outgrows some clothes, ask her to help you wash and fold them so they can be passed along to a smaller sibling, cousin, or neighborhood kid.
Shifting from a "break it, replace it" attitude to a "waste not" attitude can help even young children build a foundation for sound money habits.
If something does break, do not conveniently say to your child, "Its Ok, we will get another one."
READ ALSO: Mom, Princess Amaka Overwhelmed With Joy After Her Young Children Surprised Her With Gifts Bought With Their Saved Up Lunch Money
3. Discourage Instant Gratification:
By natural design, kids want what they want and as soon as they want it. But as they grow, it is the duty of parents to teach discipline and skills, helping your child understand that learning to wait is a survival skill of life.
Kids who aren't taught delayed gratification will often throw tantrums whenever their request is delayed, but as a parent you must appreciate this wisdom of delayed gratification and teach same to your child.
For instance, If your child requests a glass of milk while you're sweeping the floor, don't immediately put the broom aside.
"The ability to hold off, to not have to have something right away, is a building block for when kids eventually do understand money,"
says Jerlean Daniel, deputy executive director of the National Association for the Education of Young Children.
READ ALSO: Jaden Smith Gifts Mum, Jada, Gold Grillz For Her 45th Birthday
4. Discuss Money With Your Child
Some people consider it inappropriate to discuss money with kids but experts say kids actually benefit from being in on the discussion.
What is recommended is to keep things cool and casual, and not push the point.
"Many brief explanations work better than a few, long money lectures,"
says Philip Heckman, director of youth programs for the Credit Union National Association.
READ ALSO: Rich Kids: Billionaire Daughter, DJ Cuppy Flies To Ghana In Daddy's Jet
5. Be A Role Model
What you do will have a much greater effect on your kids than what you say. If you want your child to learn to save, make sure you're saving some money yourself – and that your child knows you do it.
6. Let Them Practice
Learning good money management takes practice. So invest in a little play money for your toddler so that she can play "store" with you, and consider giving your big kid an allowance.
Piggy banks are a good idea, even for kids who don't have an allowance yet.
Even if they don't understand the concept of saving for a goal, they are practicing to save– and that's a great start.