Blac Chyna's Mom, Shalana 'Tokyo Toni' Hunter Reveals She's Getting Married, Begs Her To Attend| Video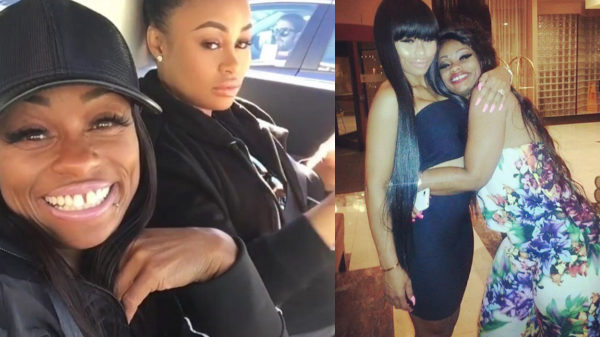 Shalana Hunter
, 47, popularly known as
Tokyo Toni
, has taken to her Instagram page to reveal that she's found love again and will be getting married really soon.
Tokyo, who is the biological mom of American model and entrepreneur,
Angela Renée White
, 30, professionally known as
Blac Chyna,
through a heartfelt video, seized the opportunity to beg her estranged daughter to attend her wedding.
Tokyo revealed that she will soon be giving Blac Chyna a step-dad and her grand kids, a new grandpa. She, however, revealed that Chyna's father,
Eric Holland
, will always remain her father,
since he's still alive.
In her video, Tokyo said:
READ ALSO: "Bitch, do you know how many di*ks I had to suck so you can eat?" – Blac Chyna's Estranged Mom, Tokyo Melts Down On Social Media | Chyna Reacts
"So, yes. I am inviting my daughter, Blac Chyna, a.k.a. Angela, to my wedding.
No matter what's going on between us, I'm going to always love my daughter.
So, I do want her to know that she's about to get a stepdad [in] August.
My grand kids will have a new grandpa.
Although they do have Eric as a grandfather, but Chyna doesn't associate and he doesn't associate much with her. But, we're gonna try this thing the proper way.
So, having and maintaining a great foundation as a grandma, and as a mom is very important. But my child is grown — very grown. And I've raised her…"
See the video below:
READ ALSO: Shocking: American Model And Mom-Of-2, Blac Chyna And Her Estranged Mom, Tokyo Toni's Brouhaha Gets Messier
https://www.instagram.com/p/Bsslvr4noEu/
READ ALSO: Rob & Blac Chyna Social Media Saga: Kardashian Family and Blac Chyna's Mum Share their Thoughts