Seven-Time World Tennis Champion And Mum Of One, Serena Williams, Reigns Again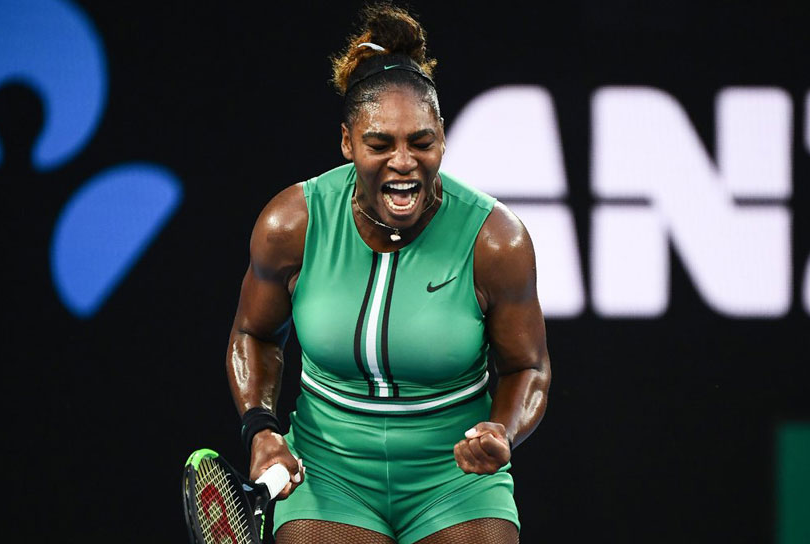 Motherhood or not, 37-year-old American professional tennis player, Serena Williams, and mum to one year old daughter, Alexis Olympia Ohanian Jr, is not slowing down on her winning streak.
READ ALSO: Mom-Of-2, Kaffy's Touching Stories Of Her Perseverance And The Betrayals On Her Way To Stardom Is a Must Read!
Monday night, Mrs. Ohanian won a mental battle with herself as much as she won a physical battle against Tennis World No. 1 Simona Halep.
Serena is proof that women can excel despite marriage or motherhood. She proved through her hard-fought win at the Australian Open, that she is unstoppable even post-motherhood and we are excited for her resilience.
READ ALSO: Serena Williams On What She's Teaching Her Daughter, Olympia About 'Ultimate Beauty'
Williams said after the match.
"I don't know if [tonight's] the best tennis I've played, but that goes to show you that you have to play well for two sets, You can't just play well for one set or six games.

You have to bring it every single point, every single game, until the match is literally over.

I feel like each day, each match, and each tournament I'm learning something.

Today I'm learning that I have to fight for matches."