Update: Nigerian Police Reveal How Mum Of Four, Mrs. Modupe, Was Killed On New Year's Day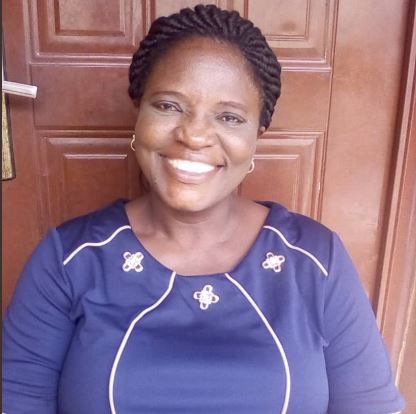 The Lagos State Police Command has narrated how a mother of four, Mrs. Modupe was shot dead in a desperate bid to save the life of her husband during an armed robbery attack at their home on New Year's Day.
READ ALSO: Vegetable Seller Arrested for Robbery Confesses Why He Did It
Shortly after the New Year festivities, a young Nigerian lady, @thesimesty, took to Twitter to share her story of a gloomy New Year Day, after she watched men of the underworld kill her mother in cold blood, on what was supposed to be a beautiful day, and the beginning of a new chapter. Read here.
READ ALSO: Bose Alao Gives An Update On The Effects Of Domestic Violence, Therapy On Her Marriage
Parading two suspects arrested over the incident on Tuesday in Lagos, state Commissioner of Police, Imohimi Edgal, told journalists that the woman pleaded with the robbers not to shoot her husband but she was shot dead on the chest.
On Jan. 1, 2019, at about 4 a.m., some dare devil armed robbers invaded the home of one Mr Akin and held the man and his wife Modupe Catherine, now late, hostage at gun point.

At this time, their children were in the church for the cross over service. The deceased stood between the robbers and her husband and started pleading with them not to kill him.

Unfortunately for the woman, one of the robbers pulled the trigger, firing the deceased on her chest. They made away with their phones, laptops and a sum of N2,200.

Based on the sad event, operatives of the State Anti-Robbery Squad (SARS) visited the scene and gathered items of evidential importance which were analysed leading to the arrest of one of the robbers.

During interrogation, he confessed to committing the crime. He later led detectives to arrest one other suspect who served as their armourer,''
he said.
See picture of the paraded suspects below: