Man, Kayode Ani Opens A 'Can Of Worms' On Women, Career & House Chores | Shocking Reactions Follow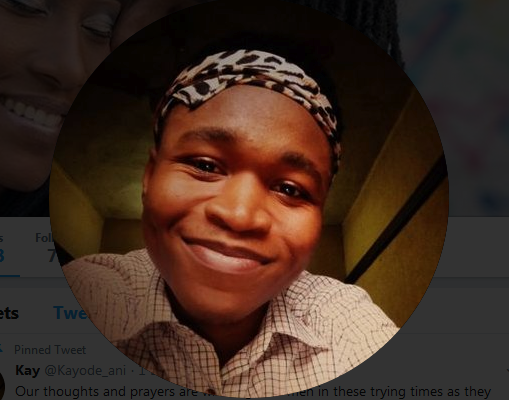 A Nigerian man, Kayode Ani has taken to Twitter to advocate for a cause on women, house keeping and career development.
In a series of tweet, Ani opined that engaging in house chores puts a lid on a woman's time to advance in her career. He posited that men must partake in domestic work saying it is their responsibility, too. Ani concluded that the era of women doing unpaid domestic labour should never have happened and that it's time it meets its end.
Read Ani's summation below:
READ ALSO: Gay Rights Activist, Bisi Alimi, Addresses Nigerian Women In New Post
"People really still don't get it. Cooking, cleaning, washing, these things might seem little but they aren't. The time women invest in domestic work is time they could invest in their careers and ambitions, and men DO invest that time in their career. "

"We all want desperately to end FGM as soon as possible but unpaid domestic labour forced on women is important to. We must realize that these thing we dismiss as unimportant is the reasons why women still earn less on average even in the most egalitarian countries."

"Men still fall back on heteronormative gender rolls because it benefits them. Giving them up means making career sacrifices. Many people do. Feminists do too. It isn't even a conscious thing most times and we need to make bring notice to it if we plan to address wage disparity."

"And don't get me started with children. What will the children have for lunch seems a very unnecessary thing to bitch about but when you have to worry about it everyday and tweek your schedule to answer that question for 20 years, it becomes a collosal deal."

"Men must partake in domestic work. It's not "being a good husband" or "helping out your wife", it's your fucking responsibility. Stop being lazy and spoilt and partake in it. The era of women doing unpaid domestic labour should never have happened. It's time it meets its end."
READ ALSO: Why "It Is Extremely Ignorant To Expect All Women To Eventually Be Mothers." – Nse Ikpe-Etim On Motherhood Being A Choice
While some women see Ani's post as laudable, some think it is unrealistic. Some men also stated clearly that if women would end unpaid domestic labour, they would also demand for a refund of all monies spent on feeding the family.
See the different reactions to Ani's post below: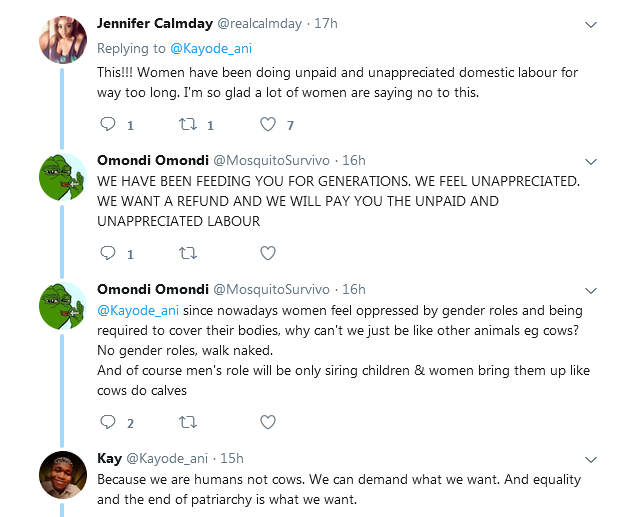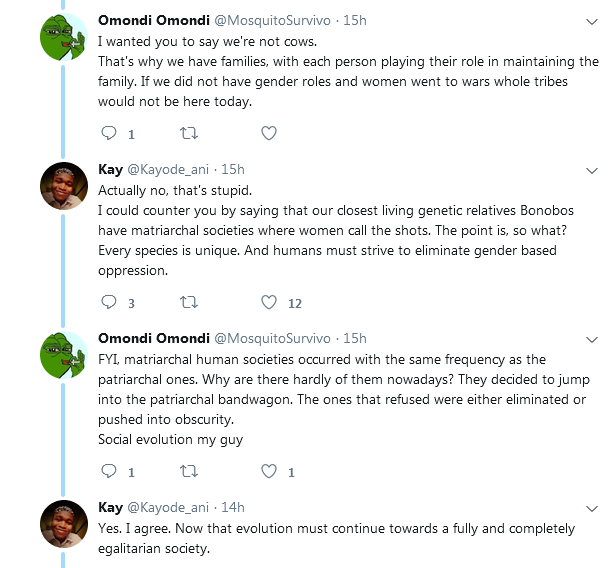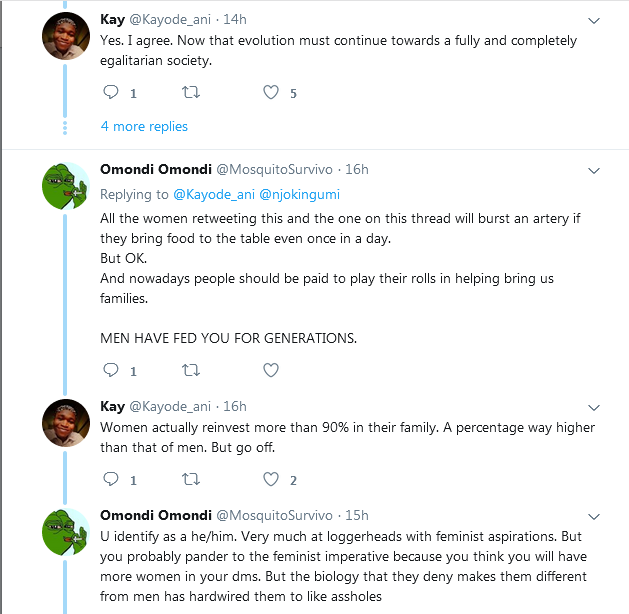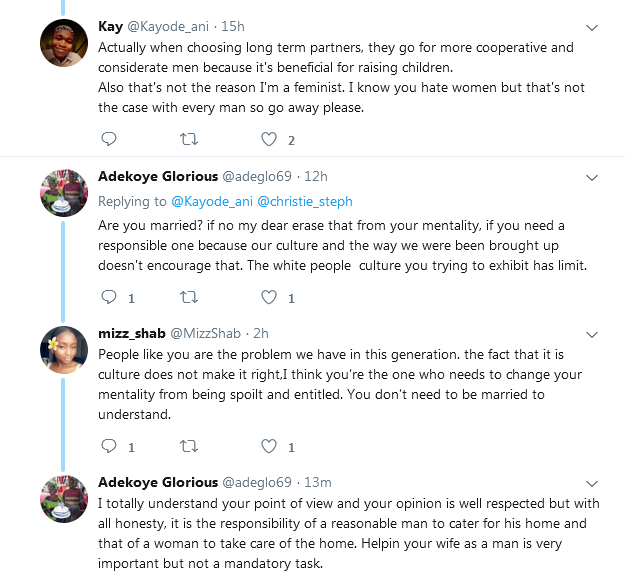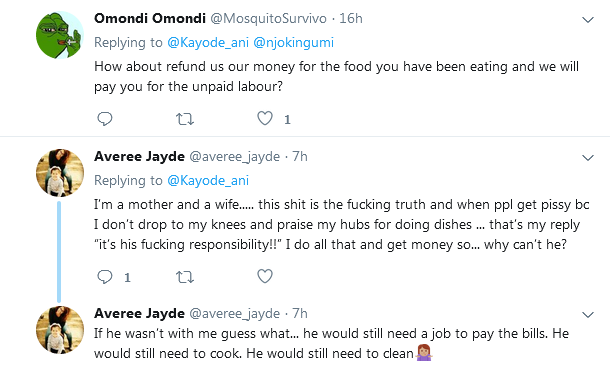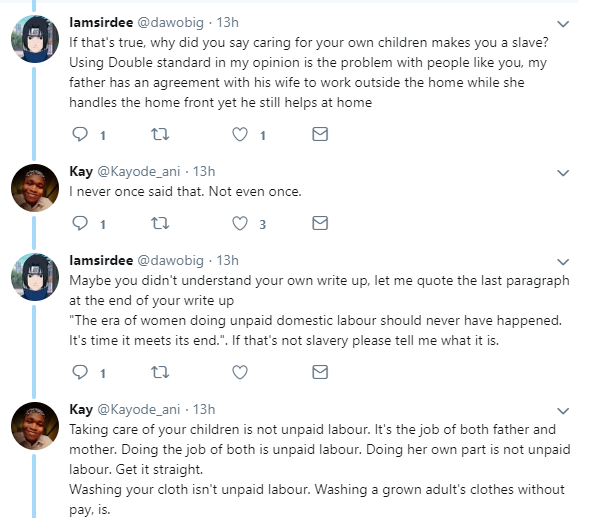 READ ALSO: "The Fact That Mothers Lived Through A Lot Quietly Doesn't Mean They Enjoyed It"- Twitter User Charges Fellow Men