Woman, Hafsat Suleiman's, Resolve To Vote For Her Preferred Presidential Candidate Lands Her In Hot Water With Husband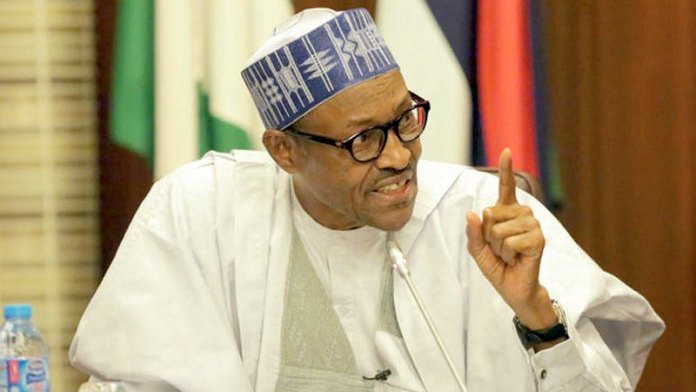 Polarised by the ongoing presidential campaigns, Nigerian couple, Abdullahi Yada'u and Hafsat Suleiman have allowed the pressure of the current state of politics in Nigeria affect their home.
Abdullahi Yada'u, a resident of Kanam Local Government Area of Plateau State, told BBC Hausa Service on Thursday that he divorced his wife, Hafsat Suleiman, because she insists on voting for president Muhammadu Buhari, the current president of Nigeria and a candidate of the APC Party.
READ ALSO: 'I Am Not Intimidated By Any Man' – Lagos Politician Mojisola Ojora Lawal Speaks on Gender Equality in Nigerian Politics
He had tried to convince her to do otherwise, but when his efforts proved futile; he divorced her immediately.
Yada'u said he and his wife both supported president Buhari when he previously contested in the 2015 elections. Years down the line, the indigene of Plateau state who has his reasons to be disappointed with the conduct of the current administration has decided not to vote for him again.
READ ALSO: "You Are My Peace And My Happy Place."- Babajide Sanwo-Olu Lauds Wife, Ibijoke
He narrated:
"I told her that she must not vote for him but she insisted, which led to a quarrel which attracted the attention of our neighbours…

I slapped her and told her to choose between voting for Buhari and staying with me. She afterwards ran away.

Later her parents called me and I narrated to them what transpired between us.

But still my wife insisted on voting for Mr Buhari, that's how I divorced her in the presence of her parents."
READ ALSO: Prophetess Okedairo Doesn't Subscribe to Women in Politics – See Why
Ibrahim Suleiman, the divorced woman's elder brother, said they felt disturbed over the incident between the couple. He added that the woman's family would have dealt with the husband but their father stopped them.
He told BBC:
"He really disgraced us. They have been having issues, even during the previous elections.

She is the one that convinced him to vote for Buhari, now he insists on voting for Mr Atiku Abubakar.

We decided that we will not allow her to go back to him again."
See screenshot and original post below: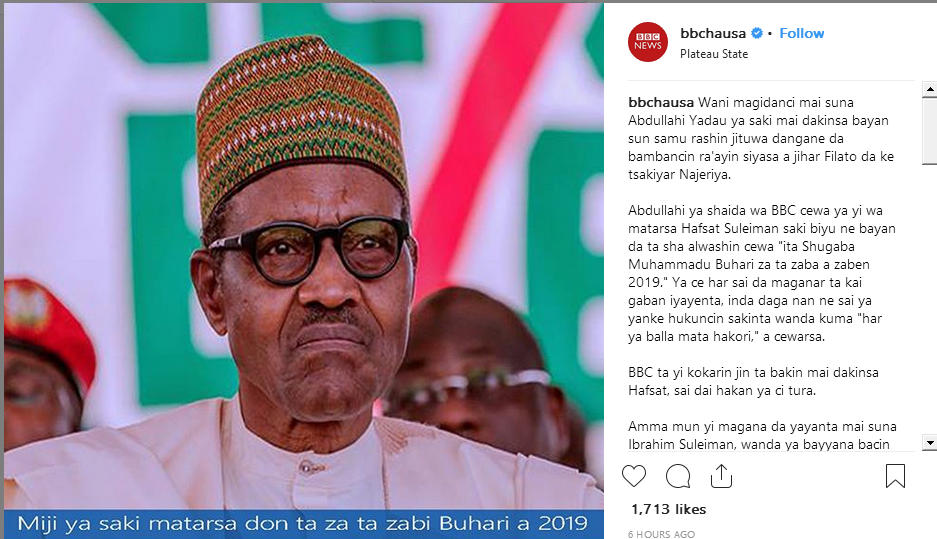 https://www.instagram.com/p/BtAd1vIjJN7/