Motherhood! New Mom, Remy Ma Calls Out For Help For This Reason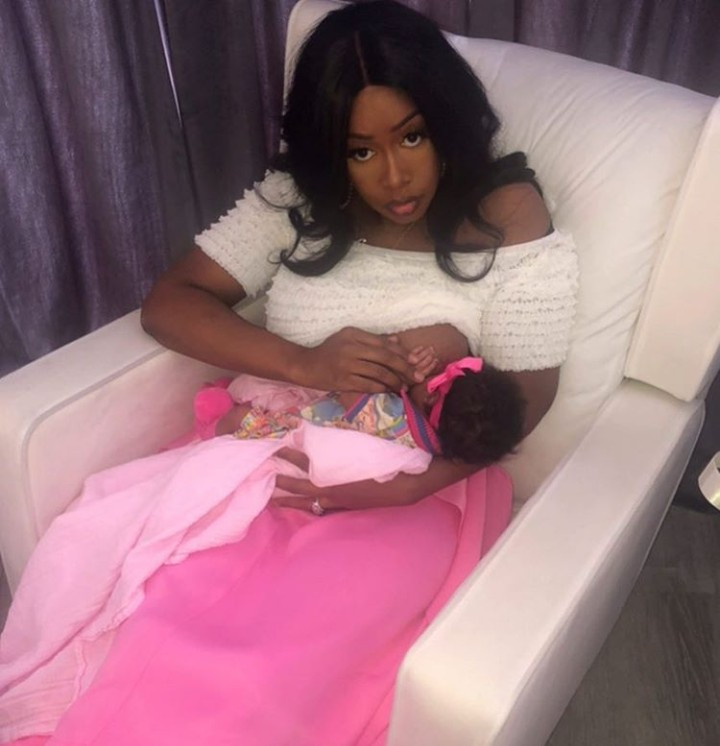 https://www.instagram.com/p/BtCG_K-DaV7/
Motherhood is priceless! When it comes to mommy duties, most women- irrespective of status, class and/or height- would do everything within their capabilities to get it right.
Breastfeeding is a mothering act that a lot of mothers do not shy away from; when necessary, they would do it any where, anytime, any day and every how.
Now, one of the major issues facing many new moms is breastfeeding. Some have issues with having or not having enough milk supply, some have issues with breastfeeding in public places if situation warrants it, while most working moms have issues with preservation.
READ ALSO: Did She Take Her Breastfeeding In Public Too Far? Nursing Mom, Aleigha Jean Shares Her Story
38-year old American rapper, Reminisce 'Remy Ma' Mackie is speaking out.

The rapper. who had a baby girl in December 2018; had taken to her Instagram page to share a photo of herself nursing her baby while revealing her dilemma at preserving enough breast milk for her.
For that reason, the mom-of-2 humbly solicited for suggestions from her Instagram followers on how to go about her challenge stating that her baby feeds every 45-minutes and she needs to get back to work!
She wrote:
READ ALSO: Tia Mowry Talks About Breastfeeding Challenges That Awaits New Moms And It Is Eye-Opening
"????????????????????????????????????????ALL DAY!
Can somebody tell me how to store enough ????????so I can get in the studio ; I got so much I wanna say????
#TheGoldenChild #SheWannaEat Every45Minutes ????????‍♀️#RemyMa #ImReady"
Who says motherhood isn't priceless!