Dear MIMsters: Why I Decided To Call Off My Wedding, Scheduled To Hold Today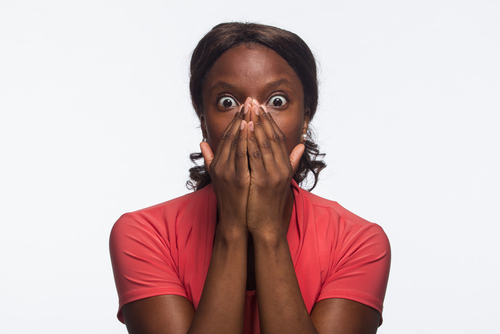 I decided to call off my wedding, scheduled to hold today for this single reason.
I met my fiancé during the National Youth Service Corp year but we didn't date during our service year! We attended the same fellowship.
Three years after the completion of our NYSC, Bode just called me up and asked me to date him. He said that he has always wanted to date me during our service year but was shy to tell me. I was just healing from a heartbreak when he called.
READ ALSO: Dear MIMsters: Full of Regrets, I Should Never Have Married My Husband
I thought since Bode now lives abroad, I could save myself from the heart break Naija boyfriends! In 2015, I prayed about it and told my parents who also prayed and said it was all good. So we started dating! A year later, he suggested we have an official introduction in absentia, so I could go and apply for a Visa to come meet him. We held the family introduction but I was denied visa. I never applied again since then.
He was working on his stay and planned that by 2018, in a worse case scenario, he would have been given his papers to come home. He got it late last year, then we planned holding our court wedding on the 30th of Jan 2019.
My guy was to arrive on Tuesday, January 22nd. Meanwhile, Bode's dad called me last week to say that before we forge ahead with our wedding plans, that Bode guy has somethings to tell me and that if he refuses to tell me, he, Bode's father would personally call our two families together for a meeting.
So I started begging Bode to tell me whatever he is hiding but he said there was nothing to tell. Bode called on Monday, 21 at 1.p.m. Told me he arrived Nigeria since 10 a.m. I felt bad because I was supposed to see him first but he begged that I should come see him at his hotel room. I didn't go until Tuesday night after work.
READ ALSO: Dear MIMsters: How Do I Handle a Second Break Up In Four Months?
That was when he let the cat out of the bag. He told me that he already has 3 kids – he had a girl before he left Naija and a boy and another girl with another woman in America. I almost fainted. He started begging me. Told me that he is not ready to claim any of them! Our court wedding is supposed to be today. I'm so lost and confused but I decided to call it off.
I'm sad that his family who claimed to love me didn't even tell me earlier. They claim that I would leave him if they had told me and that he had begged them not to tell me. So if not for his dad, he would have allowed me to enter the marriage without telling me.