Video Of A Little Girl Strutting Down A Runway Causes OAP Lolo, Of Wazobia FM To Raise Some Valid Questions On Parenting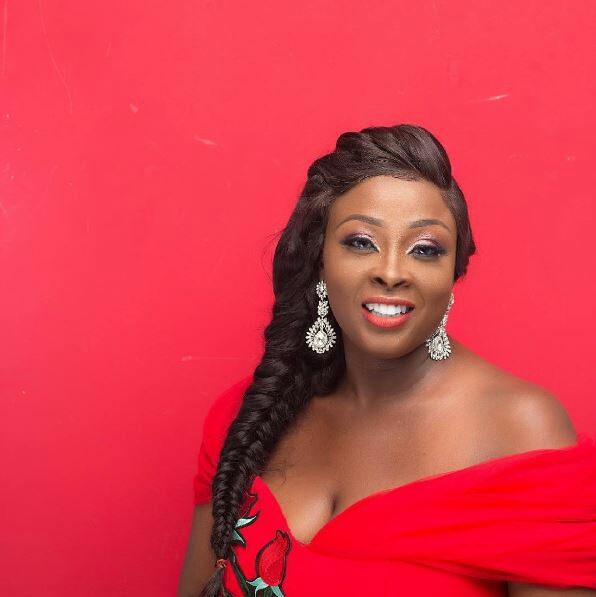 https://www.instagram.com/p/BtQYMT4ATPF/
OAP Omotunde Adebowale- David aka Lolo, of Wazobia FM took to Instagram to ask about modern values and parenting choices, after she saw a video of a little girl strutting down a runway in crop top and skirt.
Never was there a time when parenting was easy, but being a millennial parent portends much greater challenges, there is the struggle to strike a balance between teaching discipline and allowing them enough room to explore, lest they become timid, loathsome, 'uncool' or even depressed.
READ ALSO: This Photo Of a Little Girl Striking a 'Disturbing' Pose Sparks Discussion Among Women
Famed for her role as 'Adaku' in the popular sitcom series 'Jenifa', the mum-of -four shared a video of a little girl strutting down a runway in a crop top and skirt, while making dance gestures that can be argued as age inappropriate.
Lolo who clearly found the clip distasteful wondered at what point parents cross the line of objectifying or sexualising their kids; when they set out to help them achieve their dreams.
READ ALSO: "I Am Not A Paedophile"- Nigerian Man, Onyema Chiwete Who Argued For Sexualizing The 5-Year Old Girl-Child Cries Out
Everyone seems to talk about how oppressive the old style parenting is, but in a bid to outdo their own parents and seem or feel more correct, millennial parents may be leaving out key elements.
Read Lolo's post below:
"Please I need a little bit of education
When do we cross the line of objectifying or sexualizing our children?
When a definition of CUTE becomes SEXY?
How much should we allow our children do?
When is too much too much
I watched this video and all these questions came to mind
Am a parent and am learning daily
Can we talk about this please
#parentalissues
#boundaries
#freedom
#children"
See the video below: