Another Child Bride, 15-Year Old Ebube Surfaces In Same Anambra State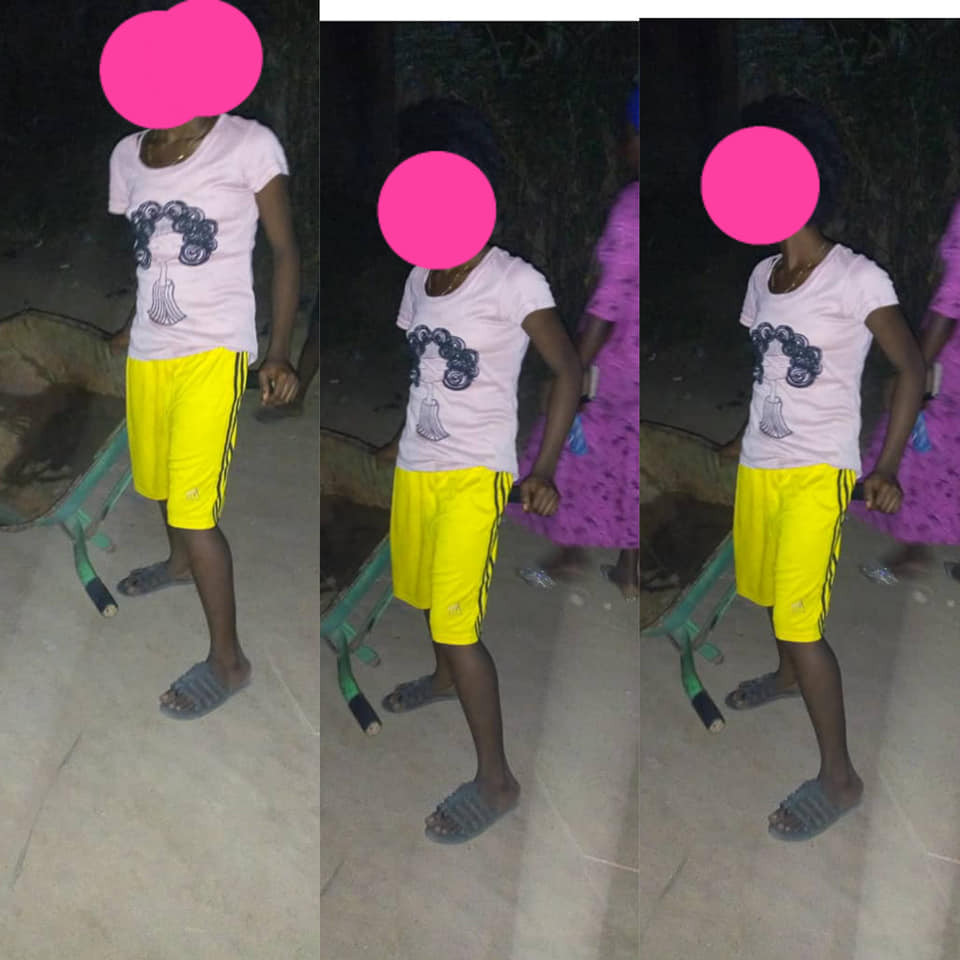 Following the success that trailed #RetrieveChinwe mandate, -Read Here- another child bride has surfaced in Nnewi community, Anambra state.
According to social activists, Prince Gwanishu Emefiele Harrison and Anwulika Udanoh, the story of the girl, 15-year old Ebube is a pathetic one.
Ebube, a 14-year old girl was living with her aunt when she became pregnant and as a result, she was chased out of the house. It so happened that even Ebube's parents rejected her so she found solace on the street which became her home.
It was while she roamed the streets that her family got wind of a 65-year old man who was seeking a new wife and swiftly, Ebube was married off in her condition; to the man who already had two wives living with him.
Giving an update about the situation, Anwulika took to her Facebook page and wrote:
READ ALSO: UNICEF Report Claims Nigeria Has Largest Number of Child Brides in Africa
"SHE IS READY TO LEAVE & LIVE, AND WE ARE HERE TO ASSIST HER ACHIEVE HER DREAM!

Read the update from Prince Gwamnishu Emefiele Harrison who's on ground ????????????

#RetrieveRehabilitateGirlChild
HOW FAMILY MEMBERS FORCED 15 YEARS PREGNANT GIRL INTO CHILD MARRIAGE WITH 66YEARS OLD MAN IN NNEWI.
This evening, we arrived Nnewi, Anambra State. We met the victim (EBUBE) and assured her of our support and safety.

She was 14, staying with her aunty when she got pregnant and was chased away. Her parents rejected her. The street became her shelter. Her family heard about a 65yrs old man (Now 66yrs) who was looking for a wife and Ebube was remembered.

#FastForward: The man has two wives, married Ebube with her pregnancy. His two wives left him and today 16yrs Ebube is a full time house wife to 66yrs old man in Nnewi.

"I stopped at JSS3, I had wanted to go but nowhere to go. If I have a shelter elsewhere, I will leave this marriage".

Barr. Ajuebor Favour will be working on all legal processes and we will be going to meet her parents tomorrow.

If you are in Nnewi and wish to join us #RetrieveEbube, Please send a whatsapp message to 07084997540″
READ ALSO: WATCH: New Video Highlights the Disturbing Plight of Child Brides
Until these news started to surface on social media, the Northern part of the country was the only location people focused on when the issue of child brides arose, now; we know better.