Children, Rejoice As Their Father, Pa Arthur and Mother, Ma Arthur Reunite After 32-Years of Separation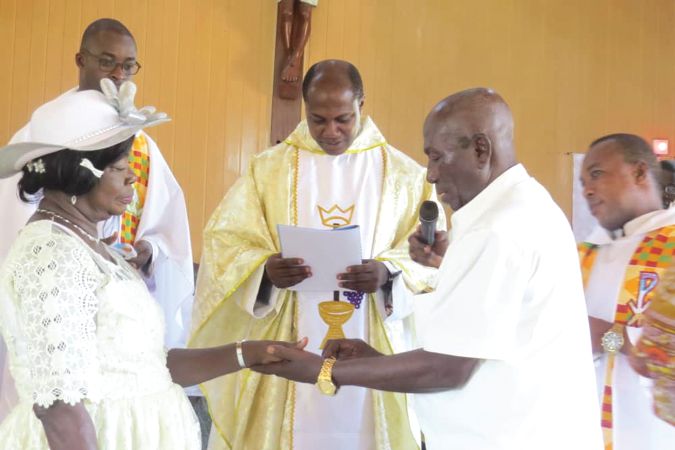 After 32-years of enduring the sadness of seeing their parents separated, the children of 81-year old Pa Arthur are excited to witness their parents come back together as a couple.
The 81-year old man and his 70-year old wife remarried in a wedding ceremony that took place at the St. Patrick's Catholic Church, Jomoro District, Ghana.
The reunion of the couple came to be after much efforts by their 5 children to see them back together. Recounting the challenges they faced before the reunion became a reality, the couple's eldest son, Mr Richard Kojo Arthur revealed that it took over three decades for it to happen but they neither gave up on their parents.
Speaking to The Mirror, Richard recounted:
READ ALSO: Elated Children Of Nollywood Actress, Iyabo Ojo Shares About Their Reunion With Their Dad After 6 Years And It Is Thought-Provoking
"We were quite young when the issues started so we didn't really understand what caused the separation. Personally, I was in boarding school and would only come home during vacations. All that while, we lived in Takoradi but mum was enstooled as a queen mother of Jomoro in the Western Region and moved to settle there. My younger siblings were also in school so they lived with our father and occasionally, we visited our mum during vacations."
Richard goes on to tell how he initiated the reunion process with his siblings but unfortunately, one of the 5 children did not live long to witness the day.
Interestingly, it was the couple's fifth son, Father Moses Kabenla Arthur, a Roman Catholic Priest at the Franciscan Valley of Prayer and Silence, Saltpond; who officiated his parents' renewal of vows.
See photos from the event below:
READ ALSO: Ghanaian Rapper Sarkodie Set to Marry his Baby Mama of 10 Years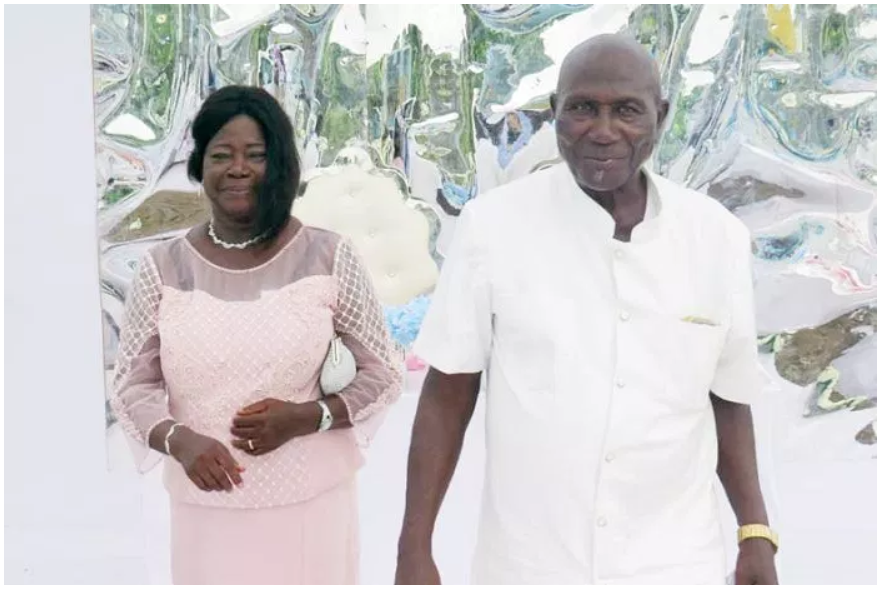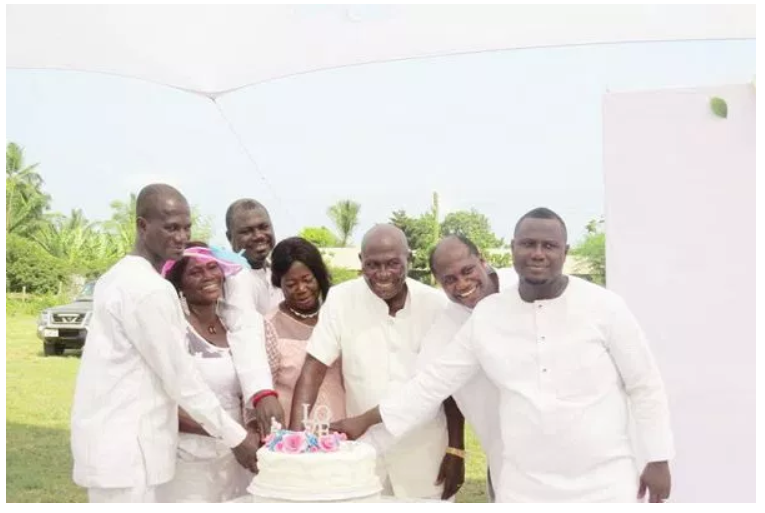 Congratulations!