Cristiano Ronaldo's Mom, Dolores Aveiro 'Fights For Life' After Breast Cancer Diagnosis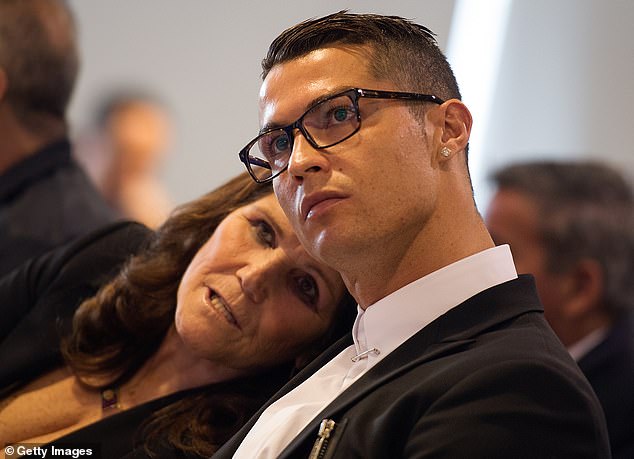 Dolores Aveiro, the 64-year old mom of Portuguese professional footballer, Cristiano Ronaldo dos Santos Aveiro, 34, says she is once again 'fighting for her life' after beating breast cancer more than a decade ago.
The Juventus star's mom was diagnosed with breast cancer in 2007, and she underwent surgery and radio therapy then. She was understood to be on anti-cancer drugs to keep the disease at bay when she suffered her new health scare.
In an interview with a Portuguese TV station on Thursday, the mom-of-4 revealed she has had another operation on her other breast, as well as a new course of radiotherapy and she is currently fighting for her life.
She said:
READ ALSO: Why Cristiano Ronaldo Thinks It Will Be Difficult For His Son, An Aspiring Football Player, To Surpass Him
"I was operated on another breast in Madrid, I've had radiotherapy and now I'm fighting for my life." 
Her shocking confession came after she attacked Cristiano's rape accuser, Kathryn Mayorga over her claims she was raped in a Las Vegas hotel.
She had opined:
"I have confidence in my son when it comes to what happened. When she went there, it wasn't to play cards. It was to do something. I know the son I have."
READ ALSO: Football Star, Cristiano Ronaldo Confirms He is Expecting his Fourth Child
In 2009, the former Man U star had donated £100,000 to build a cancer centre at the hospital that saved his mom's life. He made the generous gift to the Portuguese League Against Cancer in his native Madeira so it could be used to build a centre in the Hospital Central in the island's capital, Funchal.
Isabel Aguiar, director of the cancer charity who confirmed the donation at the time had said:
"I believe he made the gift because of his mother, Dolores."