#ArewaMeToo: SARS Arrests Sexual Abuse Activist, Maryam Awaisu For This Appalling Reason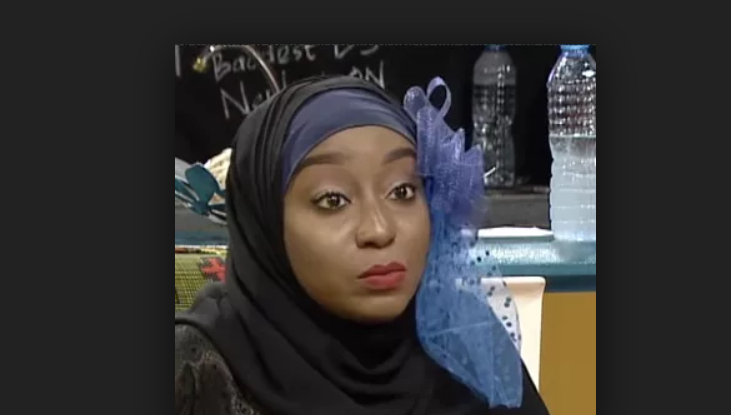 It is disheartening to see the lid culture and religion has placed on humans across the world; most especially in Africa.
A movement, #ArewaMeToo, trended on Twitter over the weekend. This movement saw women and a few men from the northern part of Nigeria speaking out about how they have been sexually abused. Unfortunately, people from some quarters attempted to hush them up claiming their culture and religion do not give room to speaking out about such things. They added that for owning their stories, no one would seek their hands in marriage now or in the future.
To further drive home their stand against the victims who spoke out, writer and sexual abuse activist, Maryam Awaisu, who demanded for justice for the victims was picked up by SARS officers allegedly over her involvement in #ArewaMeToo movement.
READ ALSO: Hon. Lola Akande Supports 'Protest Against Rape of Babies & Children' in Alausa Today
The news of her arrest was broken on Twitter by Amnesty International Nigeria which tweeted:
"Amnesty International is concerned about arrest of writer and activist Maryam Awaisu @Ice131Queen by a convoy of SARS @PoliceNG in her office in Kaduna. The arrest, without warrant, is related to her involvement in seeking justice for victims of sexual abuse; #ArewaMeToo."
READ ALSO: Nigerian Girl, Hauwa Mohammed Gives A Sneak Peek Into The Pains And Realities Of An Average Woman Married To An Hausa Man| Thread

Their tweet continues:
"Arrest of Maryam Awaisu @Ice131Queen appears to be an attempt to intimidate and harass both her and other women supporting #ArewaMeToo – a movement seeking justice for victims of sexual violence in Nigeria. #FreeMaryamAwaisu@aishambuhari@AminaJMohammed@unwomenafrica@PoliceNG"

"While arresting #FreeMaryamAwaisu, the police attempted to gain access to her laptop and mobile phone by force; this is clearly an effort to access the sensitive evidence she and other human rights defenders have been gathering to seek justice for victims of sexual violence."
READ ALSO: Hausa Man Hits Back In Response To Hausa Woman Who Called Out Her Tribesmen
Most Twitter users have condemned the arrest of Awaisu, demanding her immediate release. They questioned while the one speaking for the victims should be incarcerated while their alleged abusers walk free.
Read some their reactions below: