Twitter User, Zainab Narrates How A Predator She Had Never Met Groomed Her In Readiness Of A Sexual Exploitation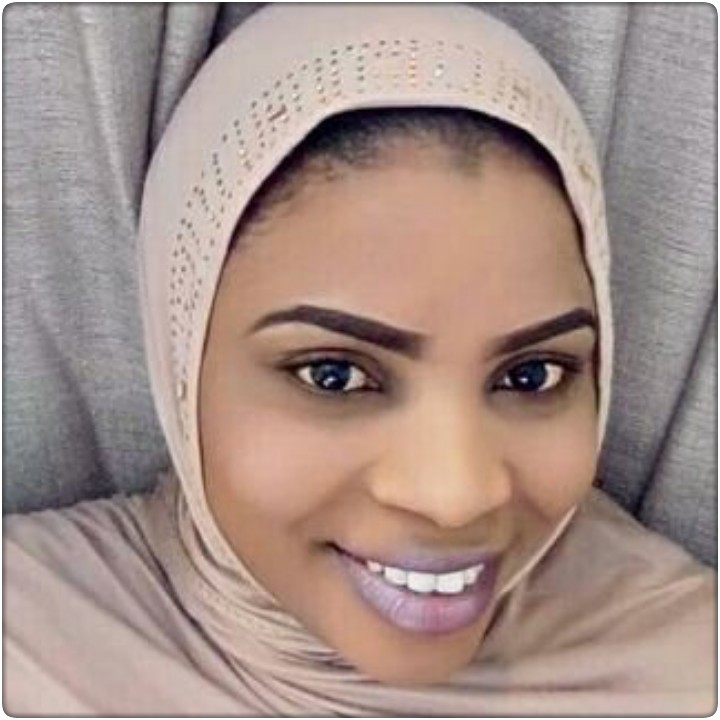 When it comes to sexual manipulation and grooming of would-be-preys, some sex predators have become so skillful, it has become a art. They have used their grooming skills on several preys and it has worked very often and so it has developed into a pattern and an adventure. But Twitter user Zainab, @Zinadabo1 was a step ahead of her potential predator and narrated her encounter under the trending #ArewaMeToo hashtag.
READ ALSO:Hausa Man Hits Back In Response To Hausa Woman Who Called Out Her Tribesmen
Zainab under the hashtag debunked claims that only single men ask to be sent nudes in their conservative northern part of the country , fondly called Arewa.  She told of how ladies in the north are groomed non-sexually first until they become at ease and are finally lured through careful manipulation to send nude photos of themselves which then become a means of blackmail in the hands of these men who had presented themselves as nothing but friends.
She told of her own experience which started on the app some three years ago after a married sexual predator made his way into her Direct Messages and carefully groomed her for weeks, praising her for her hardwork and doggedness while encouraging her and sharing life issues with her.
READ ALSO: #ArewaMeToo: SARS Arrests Sexual Abuse Activist, Maryam Awaisu For This Appalling Reason
In a short while, she got comfortable with him even though they had never met in person. Having groomed her to the point where he believed her defences were down , he sought to ask her in the most sly manner that he would like to see her in her "divinely created" form.
Read Zainab's account below:
"Lemme share my little story about nudes now that I see how Men are using it to blackmail women.


A married man slide into my DM & started praising me for my doggedness & encouraged me to continue the good work and never allow some shallow minded critics socialize me to silence.


I was very happy, I thanked him and from then we chat from time to time sometimes


This happened three years back, anytime I'm less busy and feel like talking to someone I slide into his DM and start chatting him.


We got a point he told me everything about his family, life etc and I did same. Infact we de advice each other self on matters of the heart.


One day he asked me for my pictures so I sent him about 5 of them, he kept praising my beauty and was like he's dying to see me."


Man was in Maiduguri, Borno state so I told him if he was within my enclave we would have meet in any eatery around but I can't visit him


He kept trying his best to persuade me but the answer was a No No so he said he was going to come to Abuja and see me but I told him I wasn't stable and he might come and meet my absence.


He stopped talking to me for a while then later he started talking to me again


On this fateful day he started telling me how curious he was to see 'divinely created Zainab' in his word and the next thing he said was can he please have my nudes?


Man was begging me seriously like his life depended on it


I now told him to first send me his, I will surely send mine to him afterwards.


He asked me to say 'Allah' I said 'Allah' like five minutes afterwards BOOM!!! The man sent me pictures his headquarter, from the background he went to the gent to snap it."


After seeing the Man's weapon of Mass destruction I laughed like no man business without responding so he started telling me he's waiting for mine.


I told him I was just kidding him, I thought he was joking too, I never knew he was really serious about seeing my headquarter.


The sad part was he immediately blocked me after reading my chat.


Until date I still laugh if I remember the man & I still wonder why he blocked me.


Can anyone help me out with his reason please?"
READ ALSO: For Defying Cultural Norms, Northerners Put Hausa Actress, Rahama Sadau Under Fire
Zainab continued in her narration to say that a lot of the widely believed conservative Arewa men are toxic, appearing Godly but far from it and that they try to silence women who disagree with them because they consider them no more than something to be preyed upon.
Read the concluding part of her narration below:
"This nude thing in arewa isn't something only single men ask for, even married men do ask of it.

They just need to feel some level of comfort discussing with you for their brain to stop working while the d… Take over the thinking.


That's why lately when a Man slide into my DM & start acting nice as much as possible I don't pay attention to the point I almost missed an opportunity but thank God I didn't.


A lot of arewa men you meet re toxic, they call God on their lips but there's no God in their hearts


That explains why when you don't agree with them they go wild & call you names, they are predators & they see you as a prey.


Most of the time it's their headquarter that does the thinking not their brain!


#ArewaMeToo"