Reason Why New Mum, Gabrielle Union Works Out May Be An Eye Opener For You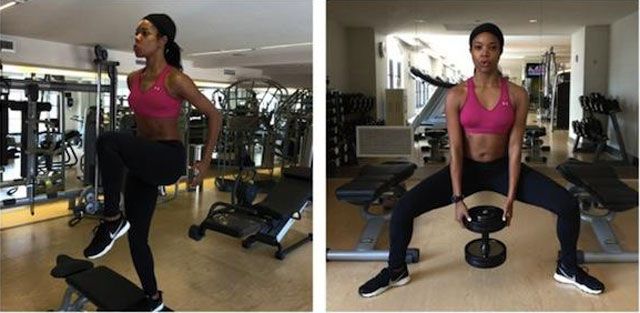 https://www.instagram.com/p/BuPhz5dHEgJ/
American A-list actress and mum-of-one, Gabrielle Union has revealed the one major reason why she engages her body in workouts, apart from the obvious reasons of keeping fit or doing it for her job.
The mother-of-one is known to share her journey and experiences with other women and mums, constantly sending 'light' and 'love' their way in the process.
In a new Instagram post explaining why she engages in workouts, she says it helps her let out steam and pain, while purifying her soul in the process.
READ ALSO: Mum of 2, Paula Rumm Reveals How She Won Her Battle With Depression Without Medications
The actress who had a harrowing journey to motherhood makes no pretenses about her life struggles and frustrations, she totally demystifies what the emotional battles of many women is about by laying her experiences bare for others to draw courage from.
Many Nigerian mums who feel tense and frustrated from pressures at the home front and from other sources may find her approach useful. The actress said she had cried many times while working out because she was struggling internally. But in the process, she finds that her fears and anxiety dissipate.
Recall that Motherhood In-Style Editor and mum-of-two Paula Rumm had also shared about how she used workouts to subdue and rise above depression, and she attests to its effectiveness.
READ ALSO: New Mum, Gabrielle Union Reveals More Details On Her Mind Bending Journey To Motherhood
The method definitely works because scientists have confirmed the link between physical activity and overall improvement of moods and emotional well-being.
More women can take a cue from other women who have benefited from workouts, and use it to build their own self-confidence and energy.
Read the actress's post below:
"There are times I workout for a job or specific athletic goals but usually I workout to maintain my peace.

Sometimes i grunt, grimace, scream…many times I've cried while training. I've cried due to frustration.

I've cried from physical pain. Many times I've cried as my fears and anxiety leave my body. For me, I'm always working out my spirit and exercising my soul.

This morning felt like the end of a week of taking Ls, but today I got up and reminded myself that even when I lose, I win because I'm committed to learning and evolving.

To anyone struggling with things we can't control and even things we can… sending you love and light."
See original post below: