"After A Break Up, Success Is Not The Best Revenge"- OAP Toke Makinwa | Find Out What Is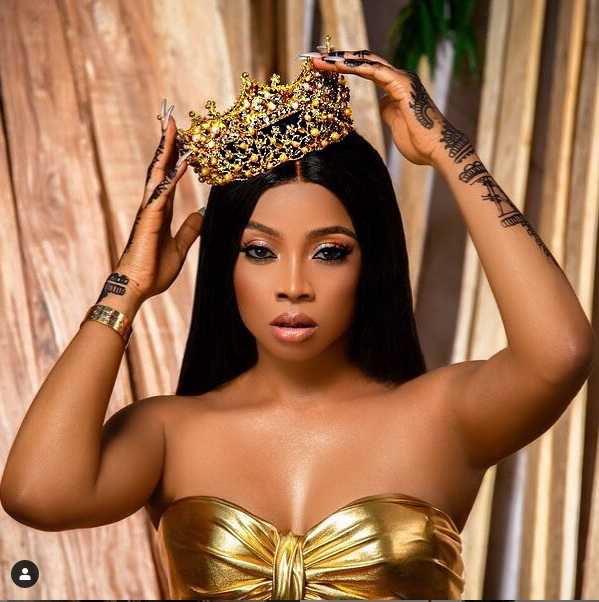 Radio and TV personality Toke Makinwa has faulted the popular expression "success is the best revenge". In her opinion, living by that principle is an attestation that you are still living in the past and have failed to rise above the events and people that hurt you.
READ ALSO: 'Enough Is Enough!' Media Personality, Toke Makinwa Has A Stern Message For Deadbeat Dads
The TV gal who describes herself as a motivational speaker took to her Instastory to share her insights. The inspiration for her post appeared to be American pop star, Lady Gaga's recent win at the Academy Awards, where she clinched the award for "Best Song" category.
Shortly after her win on February 19, a picture of an emotional Lady Gaga tightly holding her award began to make the rounds with a motivational quote on it and it was that picture that the TV girl Toke, shared on her Instagram.
READ ALSO: Who Can Relate With Toke Makinwa's Struggle With Depression and Feelings of Unworthiness?
The quoted words were not a part of her Oscar award acceptance speech. Instead the quote came from the singer's 2010 cover story published by Cosmopolitan magazine, but adding it to the picture just makes it all the more weighty.
Gaga had said during her interview with the magazine that:
"I had a boyfriend who told me I'd never succeed, never be nominated for a Grammy, never have a hit song and that he hoped I'd fail…

I said to him, someday, when we're not together, you won't be able to order a cup of coffee at the f—ing deli without hearing or seeing me."
A hardworking girl who has had a hard luck with love, Toke found the image an inspiration and she bared her thoughts in her Instastory, saying:
"Success is not the best revenge, moving on is.

Imagine if she stayed glued to that toxic situation?

No power greater than picking yourself up and moving on from it all".
READ ALSO: Toke Makinwa on Why "….this thing called love cannot be forced"
She continued in another post to say:
" Your success is not anyone's payback, stop giving people that power over you.

You still live in the past if you constantly think about them, you don't have to prove nothing to nobody,

"Move on".

Keep moving on, it hurts but it's the only way to true growth.

What they think or how your success might make them feel is their karma, let go and elevate".
See screenshots below: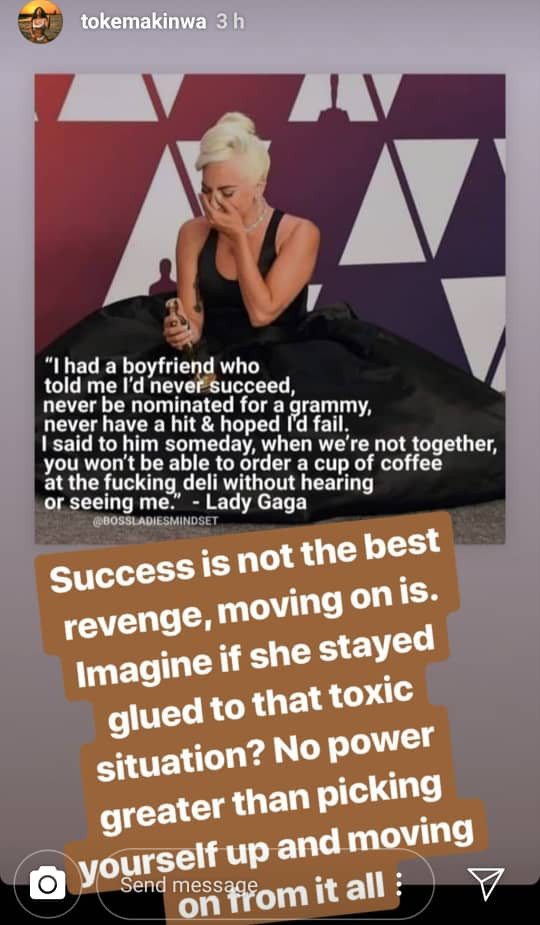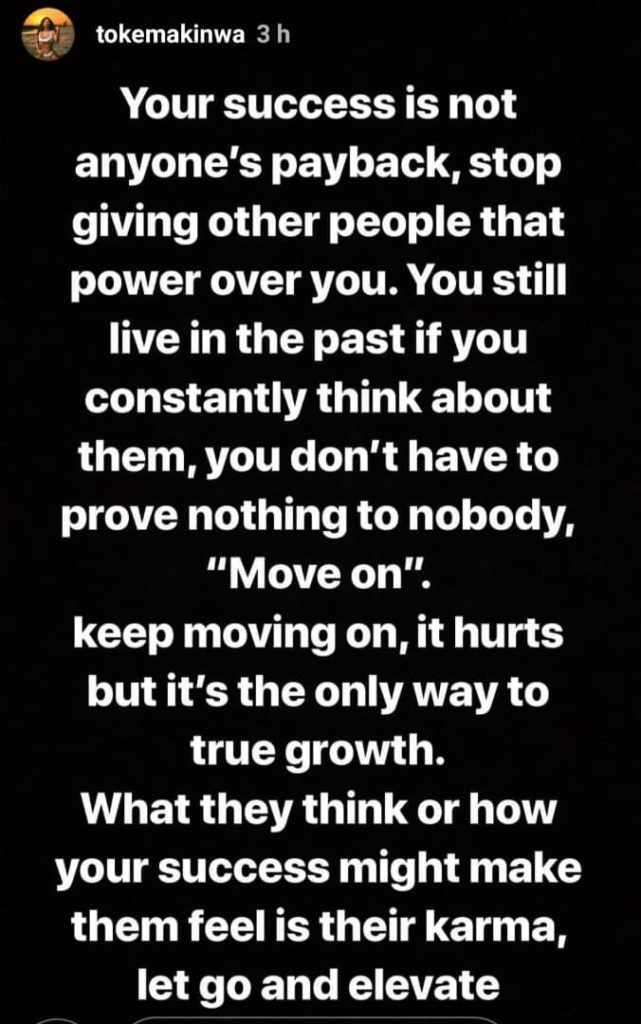 What do you say?