That Moment American Act, Kevin Hart Reached Out To Talented Nigerian Boy, Eli Waduba Is All Shades Of Cool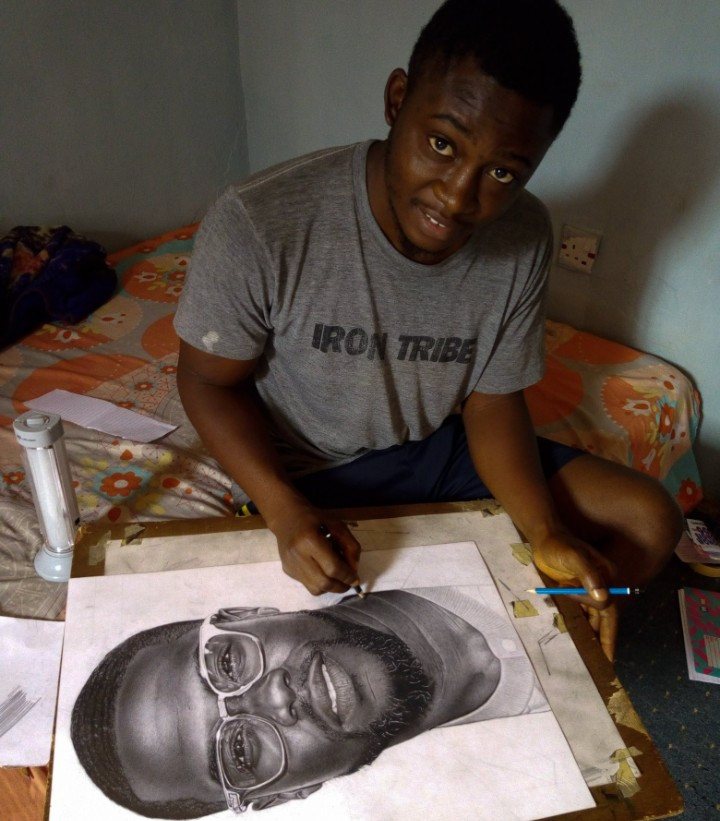 The word of God says, "A man's talent opens doors for him, and makes great men accessible to him.""Do you see a man skilled in his work? He will serve before kings; he will not serve before officials of low rank."
Those submissions summarize the life of a Nigerian youth, Eli Waduba Yusuf; whose talent has 'brought' to the knowledge of American comedian, actor and producer, Kevin Darnell Hart, 39.
READ ALSO: Expectant Dad Kevin Hart Tells All in New Memoir…. Discusses Violent Marriage, Alcoholic Dad & More
Waduba had taken to social media to display a beautiful work of art he did on Hart, and he seized the opportunity to call for the attention of the great act.
Fortunately for Waduba, Hart came across his work and liked it. He asked the talented young man to slide into his DM because he just might have more jobs for him to do.
See below:
READ ALSO: "My Mom Used To Tell Me To Always Think Outside The Box…"- Celebrity Mimicker, Funny Toheeb
"My name is Eli Waduba Yusuf Am a Nigerian, based in kaduna. Am a hyperrealism PENCIL Artist, I hope to become like @Harinzeyart. Please Retweet, let @KevinHart4real see it, thank you"

"I see it and I want to purchase it…I also want to support you and your amazing talent by giving you a fee to do a pencil drawing of 3 of my celebrity friends that I can gift it to. DM your info and let's get to work!"