Meet The New Nigerian Aviation Pride: Captain Adeola Ogunmola Sowemimo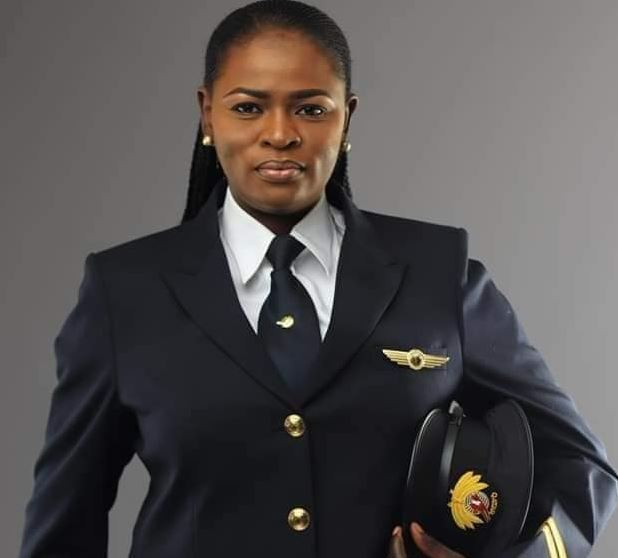 Another Nigerian woman has set herself apart from the crowd with a trailblazing feat that records her as the First Nigerian Female Pilot at Qatar Airways, the Qatar state-owned airline. The Nigerian pilot identified as Adeola Ogunmola Sowemimo doubles as the First Nigerian Female Pilot on the Gigantic Boeing 787 Dreamliner Aircraft.
READ ALSO: Why The World Is Celebrating 33-Year-Old Computer Programmer, Abisoye-Ajayi-Akinfolarin
According to reports, she is also the First Nigerian Female Pilot to fly the Boeing 767 Aircraft across the Atlantic.
It has also been learnt that Adeola is now in the same league with Kenya's Captain Irene Koki, Ethiopia's Captain Amsale Gulau and a few other African women who fly the Boeing 787 Dreamliner.
The trailblazing Nigerian pilot is very married with kids; a true inspiration for Nigerian women to pursue their dreams despite having a family.
It may be tough but the rewards can be truly fulfilling.  Once again, congratulations to the trailblazer.
READ ALSO: Mo Abudu Blazes A New Trail: Read About Her New Feat And Plans For Nigeria