WATCH! How A US-Based Mom-Of-3 Dealt With Her Cheating Nigerian Husband Will Make Your Day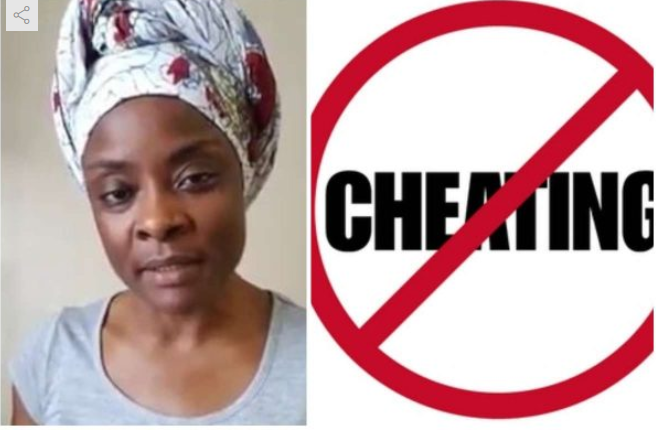 A US based woman revealed how she dealt with her cheating Nigerian husband and calls it the ultimate revenge.
According to the unnamed woman who has been married to the Nigerian for over 8 years. Her husband had been cheating on her over the years but she finally had enough of it when he decided to travel back to Nigeria to spend some time with his mistress.
The smart woman and mother of three revealed she had set up their phones in a way she could monitor what the other partner was doing. In her words, instead of confronting her husband before his trip, she made him believe she was in the dark and he traveled while she mapped out her plan for revenge.
So when the man finally traveled to Nigeria, she decided to move out of their big house to a two bedroom apartment and put up their big house for rent ($1,275 per month).
READ ALSO: Hilarious! See How Woman Exposes Cheating Husband to Save her Marriage
She moves all their property to a storage and took just what she and her children needed. Upon her husband's return after two months, he found out he had no access to the house and called her.
She then broke the news to her cheating husband. She also said she won't divorce him but will be separated from him for one year. According to her, if he changes in a year, they could get back together and if he doesn't, she'll sell the house.
Watch below…
READ ALSO: From A Man's Perspective: 7 Ways To Prevent Your Husband From Cheating
https://www.youtube.com/watch?v=xYTq6q_nwVA