Why Parents Of Late US Military Cadet, Peter Zhu Sought Court Injunction To Preserve His Sperm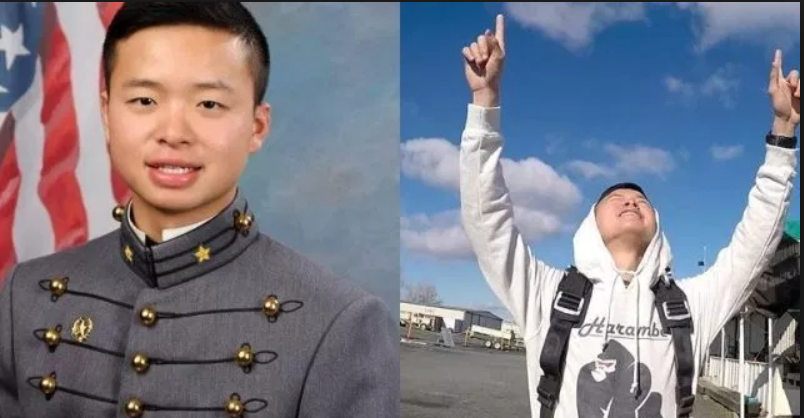 Peter Zhu's parents said their son always wanted to be a father. The 21-year old cadet at the US Military Academy dreamed of having five children but now, he is no more. His parents, Yongmin and Monica Zhu however thinks his dream of being a father can still be realized even though he is no more.
READ MORE: How Grieving Mum Fought to Make Babies For Her Son Who Died of Cancer
In a court petition filed on Friday, in Westchester County, N.Y.; the bereaved parents wrote that Peter had a vision of living on a ranch with his family and caring for horses, and that even though he would not live to fulfill living on that ranch anymore, children can be raised for him.
On February 23, the promising cadet, a senior at the U.S. Military Academy at West Point, was found unresponsive on a ski slope on the academy grounds in upstate New York. He was afterwards airlifted to Westchester Medical Centre, where doctors determined that his spinal cord was fractured, and less than a week later, he was declared medically brain dead.
Now, his grieving parents say they only have one chance of "fulfilling Peter's wishes and preserving his incredible legacy"— retrieving their only child's sperm and saving it.
READ ALSO: Playboy's Hugh Hefner Dies Aged 91! See What Wife, Crystal Harris Gets to Inherit
They wrote in their petition:
"Peter's death was a horrific, tragic and sudden nightmare that neither of us could have prepared for. We are desperate to have a small piece of Peter that might live on and continue to spread the joy and happiness that Peter brought to all of our lives."
Just hours later, the case involving a medical procedure long fraught with ethical concerns, heartbroken parents and the pressures of cultural expectations was brought to a head when the judge directed the Westchester Medical Centre in Valhalla, N.Y., where Peter was being kept on life support, to retrieve the sperm and store it.
The New York Supreme Court Judge, John Colangelo who granted the petition said the reproductive material should be stored at a sperm bank or other facility of the family's choosing until the court could conclusively decide on the matter.
The Zhu's attorney, Joseph R. Williams, described the result as "bittersweet," but declined to comment further citing the pending case.