Dear MIMsters: Was I Wrong To Treat My Liberian Boyfriend The Way I Did?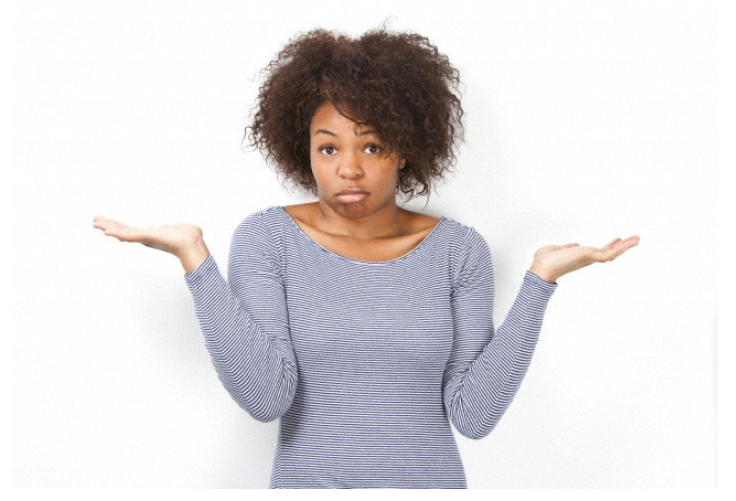 Was I wrong to treat my boyfriend the way I did? We met early January this year, slightly over 2 months now. He is 43, I am 36. He is Liberian.
I have been trusting God for a husband for the past 6 years, so I always became cautious when I meet someone. Note: I have never dated for the past 6 years. Before proceeding with him, I asked if he is married. He said he doesn't love the mother of his 2 children and he decided to part ways with her. I inquired if they were legally married and he said NO. His response, coupled with the fact that we are both born again, attend the same church, and the fact that he is a very committed person in church, gave me an okay to date him.
READ ALSO: Dear MIMSters: I Got Pregnant In SSS 3 But See What Happened To Those Who Mocked Me (Part 2)
The way he was always talking about my hips this and my breasts made me go straight to the point and told him I got no time for jokers in a relationship. He confided in me with a lot of humbleness, telling me how he can't break my heart and he that he has good plans for us. This guy invited me to come to his house on the very first day we met. I asked him why and he said he wanted to touch touch me, and all that, I became a bit skeptical and got a conviction to let him go, I however thought that as a Christian, maybe God connected me to the man so that I can help him build up his spiritual life.
So I told myself to continue to encourage and pray with him. I became adamant and insisted we meet in public places. To cut the long story short, yesterday, after morning devotion, I was scheduled for an out of office meeting, the meeting was indefinitely canceled and I was still with this guy in church, and since I could not go to the office again, I called it a day off.
This is just how this guy used his sweet tongue to convince me to go finish some work I had on my laptop with his WIFI at his home. Since his house is very close to church, I agreed, and I told him to promise me that there will be no emotions, that I would just do my work and wait for evening service.
When we reached this guy's house, he was already erect. I silently sent a text message to my colleague to call me and say there was an urgent meeting, this was to enable me leave the house. Unfortunately my colleague didn't call back immediately.
READ ALSO: Dear MIMsters: Hubby Did This And I Strongly Objected To It. Am I Wrong?
That is how this guy started wrestling with me for sex. This went on from 9 a.m till almost 8 p.m. He locked the door and I couldn't escape. He took off my clothes by force (I was in a skirt). He started caressing me but I didn't respond. We wrestled for hours, all he wanted was sex. I had initially told him I was celibate for years and I was NOT going to have sex until I am married but it was noise to his ears.
I thank God for the strength HE to gave me as he didn't succeed with his plans for all those hours. I was all legs crossed. Around 8:30 p.m, I got very angry and I demanded the door be opened so I could leave. The guy stood his ground and said I was going to spend the night with him. I also stood my ground to leave. I became even more furious and threatened to call my brother who works with Doctorate or Criminal investigations.
The guy told me to go ahead and call, but I noticed his voice was shaky. I then called a buddy, and since this guy doesn't understand our dialect, I coached my buddy on what to demand. Then I put him on speaker and he pretended to be my brother. He said he was coming with other government officials to rescue me.
READ ALSO: MIM Inspiring Series: My Story As A Desperado In Search Of A Husband
As soon as I cut the call, this guy opened the door in a twinkling of an eye, and boom, I left, running, safe and sound though I almost broke my legs on the staircase. After about 30 minutes, he called me, insulted me very well, calling me a criminal, a woman possessed with demons, threatened to report me to our pastor and let the church know that I am a wicked woman. Was I wrong spin of that prank that got him so scared? He is now trying to play the victim and demand an apology from me.