Family Recipe: How To Make American Muffins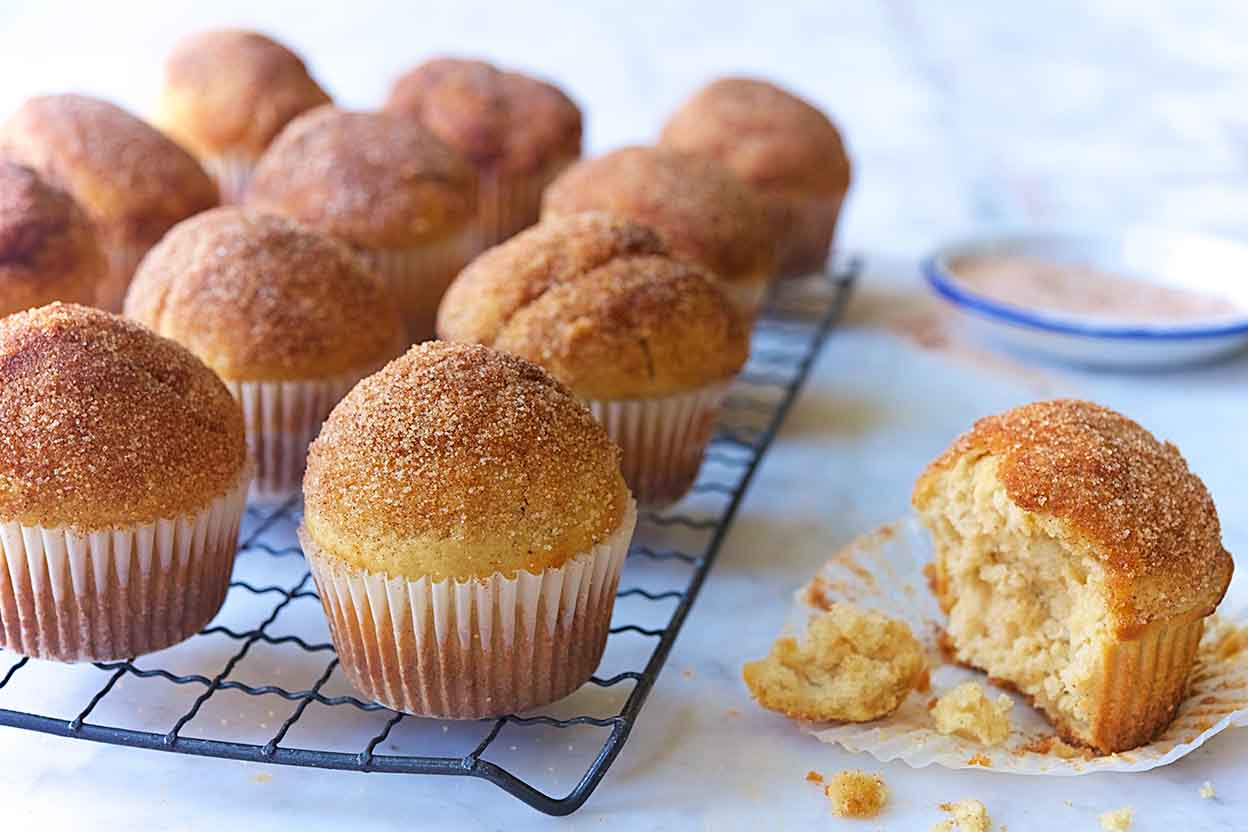 Only the sight and yummy taste of freshly baked muffins on the morning breakfast table could be nicer than the sweet smelling aroma of it baking.
Muffins are delicious plus they are quick and easy to make, particularly since the ingredients are only lightly mixed, not beaten smooth.
READ ALSO: MIB Series: Meet Chartered Accountant Turned Professional Baker, Sikuola Adewuyi, CEO Cake n' Candy
This recipe will help you bake your muffins and even add twists.
Ingredients
The ingredients below makes 12 muffins
2 cups white flour
1 tablespoon baking powder
1/2 teaspoon salt
2 tablespoons sugar
1 egg, slightly beaten
1 cup milk
1/4 cup melted butter
Preparation
Step 1
Preheat the oven to 375°F and butter muffin pans.
Step 2
Mix the flour, baking powder, salt, and sugar in a large bowl. Add the egg, milk, and butter, stirring only enough to dampen the flour; the batter should not be smooth.
Step 3
Spoon the batter into the muffin pans, filling each cup about two-thirds full. Bake for about 20 to 25 minutes each.
READ ALSO: Family Recipe: Spicy Chicken Filled Taco
Find options below for a flavour twist
Blueberry Muffins.

Use 1/2 cup sugar. Reserve 1/4 cup of the flour, sprinkle it over 1 cup blueberries, and stir them into the batter last.

Pecan Muffins.

Use 1/4 cup sugar. Add 1/2 cup chopped pecans to the batter. After filling the cups, sprinkle with sugar, cinnamon, and more chopped nuts.

Whole-Wheat Muffins.

Use 3/4 cup whole-wheat flour and 1 cup white flour.

Date or Raisin Muffins.

Add 1/2 cup chopped pitted dates or 1/3 cup raisins to the batter.
Recipe: epicurious.com, Photo credit: Google