"My family thought I'd drop out of school" – Helen Paul's Story Will Persuade You Never To Give Up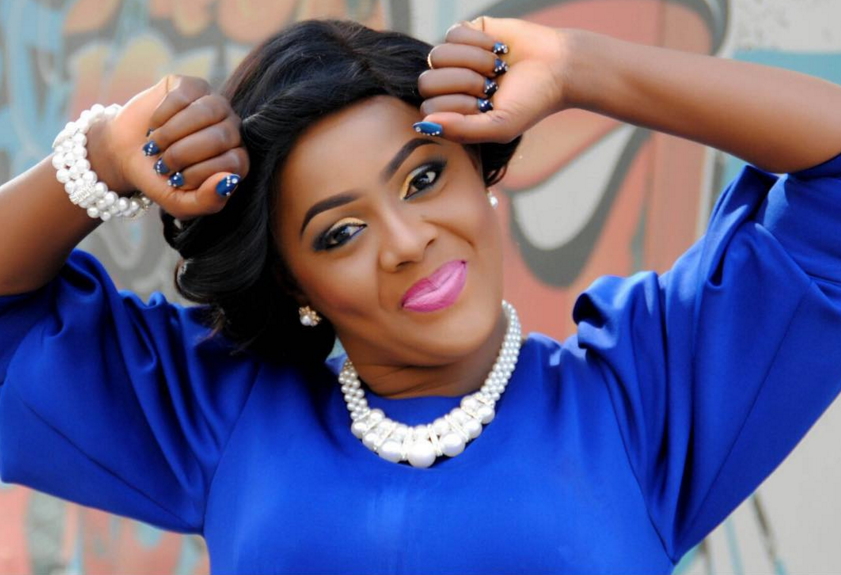 Some days ago, Nigerian comedienne, singer and actress, Helen Paul-Bamisile, achieved a feat that is not common among her colleagues in the entertainment industry.
The stand-up comedienne and filmmaker bagged a PhD from the University of Lagos. In an exclusive chat with Saturday Beats, the humour merchant, 41, revealed that her family members always thought she would drop out of secondary school but today, she is a PhD holder. The funny mother of three said,
"In my family, no one believed that I would complete secondary school education let alone attend university. My mother always told me that if I finished from secondary school with good grades, she would kill a cow because I was very restless and playful.

When I finished from secondary school and took my result to her, I demanded my cow but she was not forthcoming so I asked for a chicken, but she simply told me she had cooked rice and that I should go and eat it.

To motivate me the more, she said that I should complete my university education, and that is when she would believe that I had really achieved a feat in life."
READ ALSO: "My husband is the best critic ever" Helen Paul Praises Husband & Dishes On Lifestyle Change Due To Fame
Tatafo as she is fondly called by her friends and fans, noted that she did not gain admission into university for a while, saying,
"I tried gaining admission the first time but it was to no avail. I tried the second time and got admission at the University of Ilorin. By the time I got to the school, they told me that admission had closed.

I began to cry as I was trekking everywhere in the school, showing people my result and the newspaper in which my name was published as part of those that passed the examination.

The third time I tried, I chose the University of Lagos and I gave it all my best. I would not say that I am the most brilliant person but I have God's favour. I believed that I could do it and I did it. Despite having a PhD, I would rather people continue calling me Helen Paul and not Dr Helen Paul because nothing has changed about me."
Helen further hinted that being a PhD holder would not affect her career in the entertainment industry.
"Bagging a PhD would not affect my career at all; in fact, it would make me better at it. I have learnt ways to entertain and educate people at the same time".
Still excited about her recent achievement, Helen already has an academy, the Helen Paul Theatre Academy, simply said,
READ ALSO: Helen Paul on How Joke Silva & Olu Jacobs' Marital Life Has Impacted Her Life
"I feel humbled about bagging a PhD and I cannot believe it because it is a dream come true. While I was studying, it was not easy combining it with my work as a comedienne and also an actress.

There were times that I would get frustrated; there were times I would write and feel it was the best work but my supervisor, who always believed in me, would tell me to redo it because he knew I could do better. Eventually, when I passed, I felt happy and relieved at the same time. I am excited and calm. I really do not know how to explain this mood.

Already I have an academy, the Helen Paul Theatre Academy, so I did not go to get a PhD to become a lecturer. I just want to impact life and I do not necessarily need to do it by becoming a lecturer.

I just want people to know that education is key and people should always imbibe the culture of constant learning. I feel I am already a teacher by being a good role model in the society."