Man, Amagbor John Berates Nigerian Government For Not Publicly Acknowledging Wife, Stella Emelife After Breaking Records To Win 20 Gold Medals From An Indian University| Photos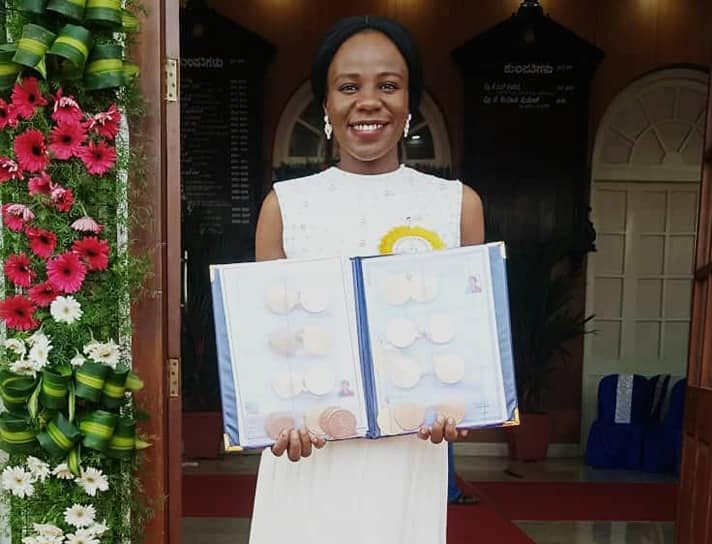 A Nigerian man, Amagbor John has taken to his Facebook page to berate Nigerian government for not publicly celebrating his wife, Chinelo Stella Emelife's achievement after the latter broke a record to win 20 masters gold medals in Chemistry at the University Of Mysore, India.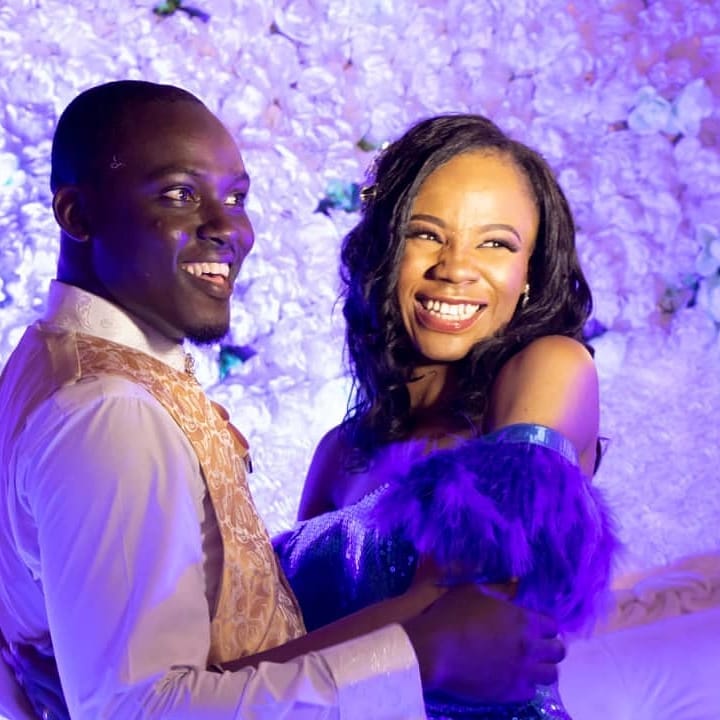 Amagbor, who felt his wife is not accorded a worthy celebration by her home country wrote:
READ ALSO: Nigerian Comedian, Ajebo Celebrates Wife As She Bags First Class From Bowen University
"Nigeria as a country have a way of letting things that are necessary and important to be relagated and celebrate unnecessary things mostly, due to our leaders and the value and norms we now accommodate. An achievement of this nature in far away India was not notice by the Nigeria embassy even with several mail and calls no response. But when a youth engaged in prostitution or drug it will be broadcast and shared virtually on social media platforms . Nigeria should know how to set priority right and encourage what is right instead of waiting to condemn bad. Help me share this as much as you can."
READ ALSO: "Thanks Amaka for holding back your own dreams to help me fulfil mine"-  Movie Director, Obi Emelonye Celebrates Wife on Her Graduation Day

As the best M.Sc graduating student from the university, Stella received outstanding honours for her impressive grades and achievements during her programme and she graduated with a final grade point (FGP) of 9.263%, thereby receiving 20 gold medals and cash prizes at the 99th annual convocation of the university on Sunday.
According to the University of Mysore, this is perhaps the first time in recent years that a foreign student would be bagging so many gold medals.
Stella, during her first degree, also graduated as the overall best student of Usmanu Danfodiyo University, Sokoto, Nigeria, in the 2012/13 set with 4.86 CGPA.
Also reacting to Stella's outstanding performance, her sister, Jennifer Emelife took to Facebook and wrote:
"I want to say that I'm stunned, but everyone who grew up in Sokoto has heard of the Emelife excellency and of its torchbearer, Emelife Stella Chinelo, who has, since her primary school, remained top of her class. What we didn't know, however, is that after receiving an Indian government scholarship to study in its country, she'd go on to top all of its citizens."
See below a photo of Amagbor John and wife, Stella Chinelo Emelife at their wedding reception in December, 2018.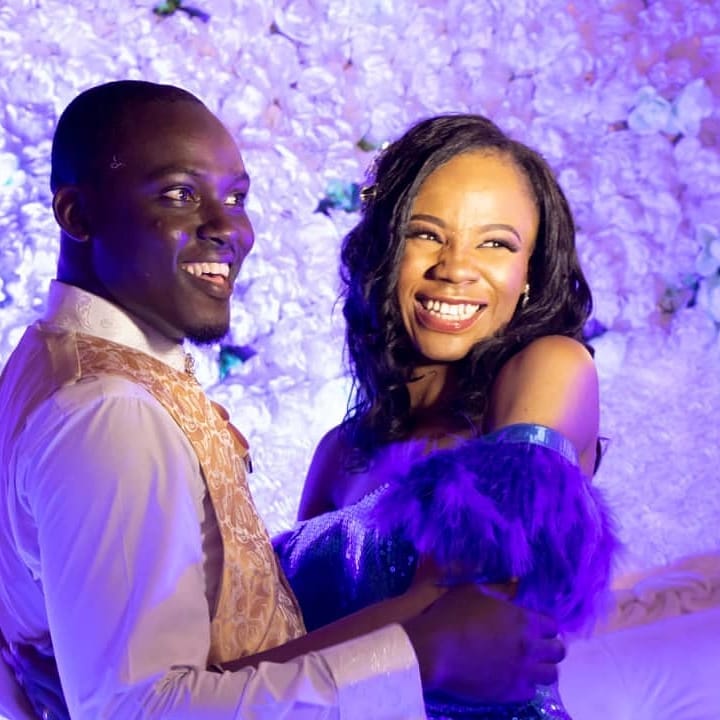 See photos from the graduation ceremony below: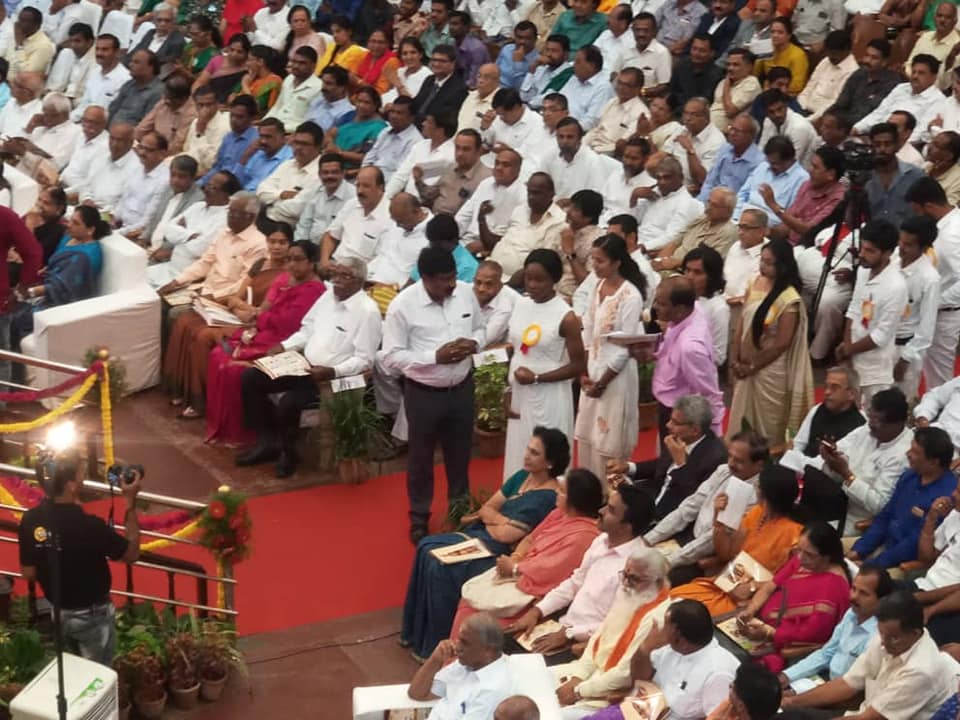 You truly deserve to be celebrated!
Congratulations, Stella.