Dear MIMSters: Despite Being Cursed By Sam, God Charted A New Course For Me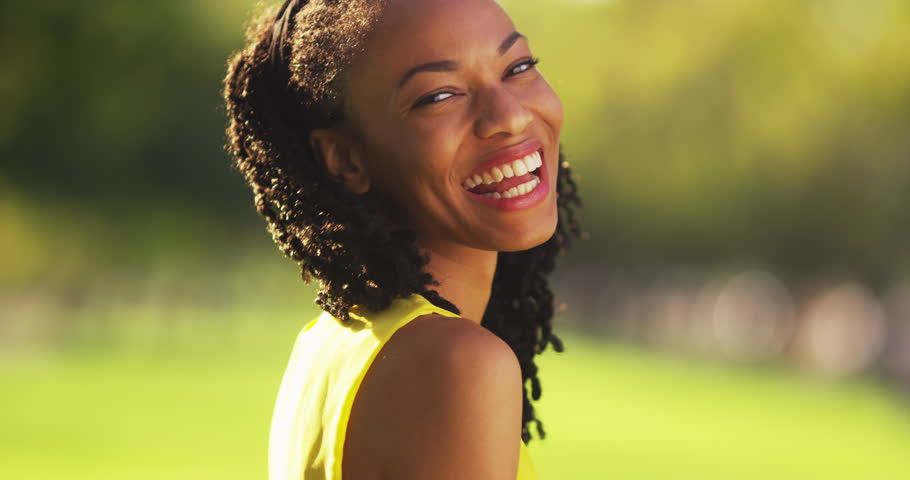 I am sharing my story to encourage someone that no man can determine your destiny, as long as you rest on God and you are not lazy. Look at me, despite being cursed by Sam, God charted a new course for me.
I married Sam as an 18-year old girl. I am the first child of my parents, there are 7 others after me and because it was difficult for our parents to continue sponsoring my education, so I was married off to someone who was 12-years older than me. Sam had lived in Lagos for so many years and was comfortable. His uncles came to ask for my hand in marriage and my parents whom I believed were somewhat relieved, agreed. I protested that I wanted to further my education, and in the presence of my family, Sam promised to see me through school.
READ ALSO: Dear MIMsters: Pressured Into Marriage To Be Called 'Mrs', Look At Where I Ended
Within 2-weeks, introduction and wedding were completed and I moved to Lagos with my husband. Agnes, my parents' last child moved with me to my husband's house. Sam gave my parents some money and promised to take care of Agnes, too.
True to his word, he facilitated my admission into school. While in school, I had 2 children in quick succession. According to Sam, he did not want to spare me so that campus boys would not start sleeping with me.
The main issues I had with Sam were that he was possessive, aggressive, not trusting and above it all, an abuser. I have 3 children with Sam and there was no time I didn't land at the hospital while I was pregnant the three times. Sam would beat me till I would almost be lifeless, then ask his driver to take me to the hospital. He would buy me gifts afterwards and promise me it would never happen again till it happens again.
READ ALSO: Dear MIMsters: Is Returning to My Husband A Mistake?

I could remember the 2nd time Sam laid his filthy hands on me, I called my parents and I was asked to stop doing whatever was making him hit me.
With nowhere to go, I started keeping quiet whenever he started. That would infuriate him the more and he would beat me saying I was making him talk like a radio that needed no response. Many times, I lied through my teeth at the hospital. I would tell doctors I fell and hit my head against the stairs while trying to maneuver my way in the dark.
My parents would always tell me to stay back because they could not bear the shame of my coming back home. I was with Sam for 10 excruciating years, and I cannot begin to tell you how difficult he made life for me but  did I leave him? No!
While I was with Sam, I graduated from school but he didn't let me work. He built 5 houses while I was with him. He bought several cars while we were married but I could only see all of them, I dared not touch any of his things. While I was with him, I could not even drive not to mention touch any of his cars.
READ ALSO: Dear MIMSters: How I Escaped Marrying Into A Fetish Family
One cold evening, Sam asked the driver to take my children and I to the supermarket to get him some items. I wondered why he didn't buy what he needed on his way home because he had barely entered before he asked the driver to take us out.
When we returned, the gate man refused to let us in saying oga instructed him not to let us in. I called Sam and he said I should go back and talk with the man I was seen with at the supermarket. How on earth did he know about that? Yes, I saw a former course mate at the supermarket and we only exchanged pleasantries. That's all. I cried and begged Sam but he left my children and I in the cold. Eventually, shortly before 12midnight, he allowed us into the compound. By the following weekend, he had invited his uncles and my father. He accused me of infidelity and just like that, he asked me to pack out of his house. My father pleaded with him but he said his mind was made up. I cried and begged him but he wouldn't listen to me. My children cried that they would follow me and shockingly, he told them he did not care.
The height of it was that he beat me blue-black that day, in my father's presence and that was when my father stood up to him. He called my father ungrateful and my family wretched. He said I would never amount to anything outside his home. He said he regretted ever marrying a prostitute like me. Sam cursed me and I was very sad. He was the one accusing me wrongly, he was the one who had just beaten me silly, yet he acted like he was the victim.
READ ALSO: Dear MIMsters: Got Married Six Years Ago But I'm Fed Up Already
I returned to the village with my father, my 3 children and my sister. It was a new lifestyle for my children but amazingly, they coped well. I made several efforts to return to my matrimonial home but Sam swore he was done with me. After a month at the village, I left my children with my parents and returned to Lagos to hustle.
I got a job and things started picking up for me gradually. After 8-months, I was able to get a room and a parlour apartment from my savings. I moved my children back to Lagos and brought Agnes with me so that she could help watch over them while I worked. I found favour everywhere I turned such that I made good money and I was able to enroll my children in school.
It's been 9-years since Sam sent us away and cursed me that I would never amount to anything.
Today, my first and 2nd daughters are in a private university while my 3rd daughter is in SS 2. Agnes insisted on doing her Masters before getting married, and she is on it already. I have bought 2 cars for my self. I live in my own house now and I am building a house for my parents in the villa. And all of these God did for me. I have never slept with any man asides Sam. I work hard and God blesses my efforts.
The other day, my father jokingly said he wished I had left Sam earlier. All those who ridiculed me when I returned to the village now wants to be my friends. When I look back, I cannot but thank God for charting a course for me despite Sam's curses on me.
READ ALSO:Dear MIMSters: I Got Pregnant In SSS 3 But See What Happened To Those Who Mocked Me (Part 2)
Please dear sisters, do not let any man make you believe you cannot amount to anything without him. God, your maker is able to make all things work together for your good. I am a living testimony.
I am sure someone is curious about Sam. Well, I do not know what's happening in his life and I certainly do not care!